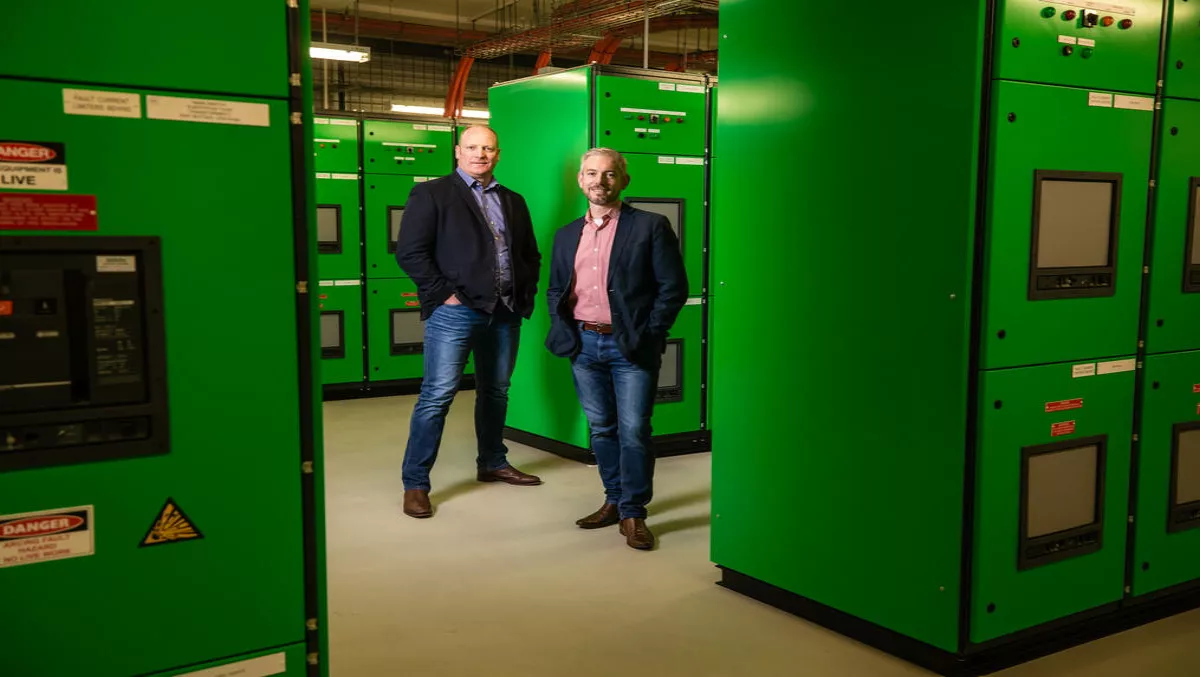 Microsoft to deliver Azure from two Canberra data centres
FYI, this story is more than a year old
Microsoft has announced plans to deliver Microsoft Azure from two new regions located within highly-secure data centers in Canberra, Australia.
Through a strategic partnership with Canberra Data Centers (CDC), Microsoft will be the only major cloud provider in Australia to deliver hyperscale cloud services to handle Unclassified and Protected government data.
With today's announcement, Microsoft expands to deliver the most trusted, innovative, and open cloud platform to accelerate the digital transformation of the Australian government at federal, state and local levels.
The two new regions in Canberra will focus on the needs of government and their suppliers.
Available in the first half of 2018, they will offer unprecedented opportunity through advanced data analytics, sophisticated data protections and artificial intelligence.
These two new regions will complement Microsoft's existing cloud services currently delivered from Sydney and Melbourne.
Angus Taylor, Assistant Minister for cities and digital transformation, welcomes the news.
"The Australian Government has embarked on a sweeping program of change, bringing digital innovation to the transformation of the Australian public sector.
"Global innovation in areas such as cloud technology is an essential foundation for this transformation and will ensure we can meet the expectations and needs of all Australians. So, too, the local software ecosystem can build its skills and innovate rapidly to first serve our local needs, then expand into global markets."
Microsoft continues to rapidly expand its global cloud footprint, having recently revealed plans to deliver the Microsoft Cloud from new data centers in South Africa and France, and the availability of cloud services from new regions in the UK, Germany and South Korea.
With two new regions coming to Australia, it means Microsoft has announced 42 Azure regions globally – more than any other major cloud provider.
"Azure expands globally to create greater opportunity for the digital transformation of our customers," says Tom Keane, Microsoft Azure head of global infrastructure.
"Australia is a critical cloud market for Microsoft. We're delighted to be partnering with a locally-owned provider with deep roots across government to further extend the reach of our cloud, and to provide the full innovation of Azure to Australian and New Zealand Government customers and partners."
A trusted foundation for Government
Today's news follows June's announcement when the Australian Signals Directorate (ASD) formally certified a greatly expanded range of Microsoft Azure and Microsoft Office 365 services for inclusion on the ASD Certified Cloud Services List.
In July, Microsoft then announced the ability to order Microsoft Azure Stack, making Microsoft Azure the only cloud platform with truly consistent hybrid capabilities.
Azure Stack is an extension of Microsoft Azure that brings the agility and innovation of cloud computing to an on-premise or hosted environment.
Microsoft's expansion into Canberra is the first opportunity for public cloud services from a major provider to be located in the same highly secure facilities as some of the nation's most sensitive data.
The two new regions are intended to serve data classified as either Protected or Unclassified (featuring dissemination limiting markers or DLM).
Greg Boorer, Australian-owned Canberra Data Centers chief executive officer, says, "Our strategic partnership is about combining the local ecosystem and our own expertise with the global innovation and open ecosystem of Microsoft.
"I couldn't be more excited about the potential this creates for the digital transformation of Australian and New Zealand governments and what it means to our combined ecosystem."
The two CDC campuses are the only private data center facilities in Australia with the security controls and accreditations appropriate for the handling of Top Secret government data.
The concentration of secure connectivity including the Intra Government Communications Network (ICON) at CDC provides an added benefit for government agencies with secure, highly cost-effective network access to Microsoft Azure.
Handling protected government data
The new Azure regions are intended to serve both Unclassified and Protected data, with the appropriate controls at the personnel, physical, information and governance level to achieve Protected certification in compliance with Australian requirements.
It also reflects the whole-of-nation approach to the protection of national critical infrastructure that the Australian government is driving through the National Cybersecurity Strategy.
James Kavanagh, Canberra-based Microsoft Azure engineering lead for Australia, says, "Today is a big step forward and another first – progressing to deliver our hyperscale cloud for both Unclassified and Protected data from facilities designed for the handling of even Top Secret classified data and surrounded by an ecosystem that can drive real outcomes for government.
"We're confident these two new regions and the services provided will satisfy requirements for Unclassified and Protected data. And that confidence comes from the simple fact we've already completed assessments under the Independent Registered Assessors Program (IRAP) for services in Sydney and Melbourne.
"In reviewing those services, IRAP assessors delivered a positive finding in favour of certification at Protected level earlier this year. We're still working to finalise this certification process with Australian Signals Directorate (ASD) and for clarity it is important to be aware that Microsoft Azure is not certified at Protected level by ASD. We still have work to do, but the pathway is understood."
Related stories
Top stories