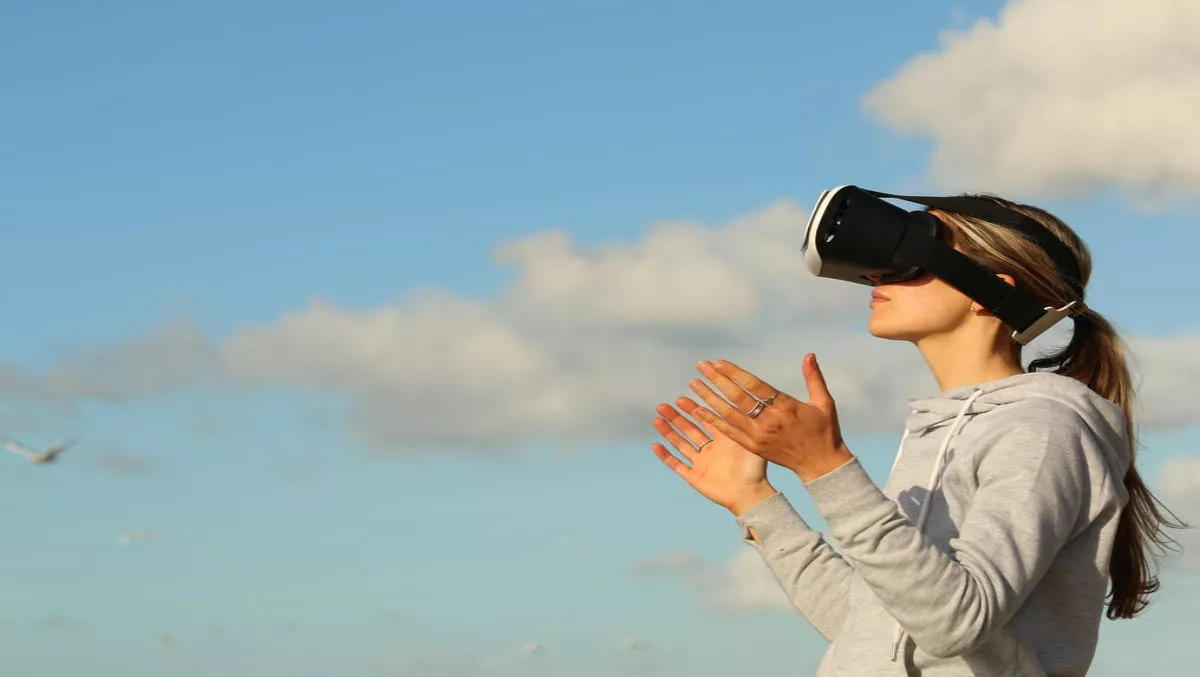 Microsoft helps Australian company democratise new VR tech
FYI, this story is more than a year old
360dgrees is an Australian immersive experience platform. The company recently launched its offering for retail and has picked up Country Road as its first customer.
But what exactly does 360dgrees do?
As the company's CEO Toby Ellis puts it, 360dgrees helps people see things differently.
That could be with a training video which shows people how to operate safely and effectively or it could be by letting someone see inside of a theatre or stadium and the view from a particular seat before they book it.
In this latest venture, 360dgrees is creating a new and engaging retail experience for Country Road's customers.
The platform is developed using Microsoft Azure Media Services to support live streaming and immersive virtual reality (VR).
Azure's rich APIs means video content can also be integrated with additional functions that, for example, navigate a user through a training exercise, and allow consumers to order and pay for goods and services displayed in the video.
"We are excited about the opportunity for retailers to experience 360dgrees at NRF," says Ellis.
"With our partner Microsoft we are committed to empowering retailers through a solution which can not only provide a unique training solution for staff across the organisation but also deliver a heightened experience for customers."
"We had this theory that if you use virtual reality you can connect better to customers, and let customers and staff experience unique events like Black Friday sales."
"One of the conversations with Country Road group – is about how to create immersive retail customer experiences."
"Imagine going into the retail clothing store and instead of seeing the clothes hanging there – you put on a VR headset and see the fashion in the context it was designed for – that could be on the beach, at the races, lunch with friends – you are seeing the clothes in action."
Retail meets virtual reality
What's new about this platform, and what sets it apart from advertising videos that tend to show the clothes in real settings, is its interactive component.
This function allows people to select clothes to try on, to buy or to add to a wishlist within the virtual reality environment.
If you use the system in a store the clothes you want to try on will be in the change room waiting for you – in the correct size and colour.
"For Country Road, this is about how to connect better to the customer – and create an innovative experience, new opportunity," continues Ellis.
"So, at the races you can create a pop-up store – with the full range there without you being in the store."
"Or if you are in the store and the next season hasn't been released they might have some previews of it to experience it virtually."
On the other hand, the platform can drive better insights for the retailer, explains Ellis.
"Think about the analytics – the retailer can say 'what items are people selecting that they are not necessarily trying on? How can we leverage the customer loyalty system? Can we use a point of sale inside the VR to expedite that transaction?'"
Retailers are alert to the necessity to turn data into usable insights and 360dgrees' patented analytics layer can provide insights about buyer behaviour.
Ellis says using Azure as the platform has made the solution much more affordable and largely done away with the need for computer generated images and 3D modelling that have in the past slowed the adoption of virtual reality.
It's created a new class of service – what Ellis describes as "interactive reality."
"This essentially democratises the technology for the first time. This is technology that anyone can use to design, create and publish their own experiences," he adds.
The platform also offers training opportunities. By placing people in situations that they may not have experienced before, the platform prepares them for the unknown and optimises responses to particular situations.
Ellis also says that knowledge retention is boosted significantly.
"When we make the content interactive and gamify the experience people are learning by doing so knowledge retention goes from 5% to 75%."
Related stories
Top stories