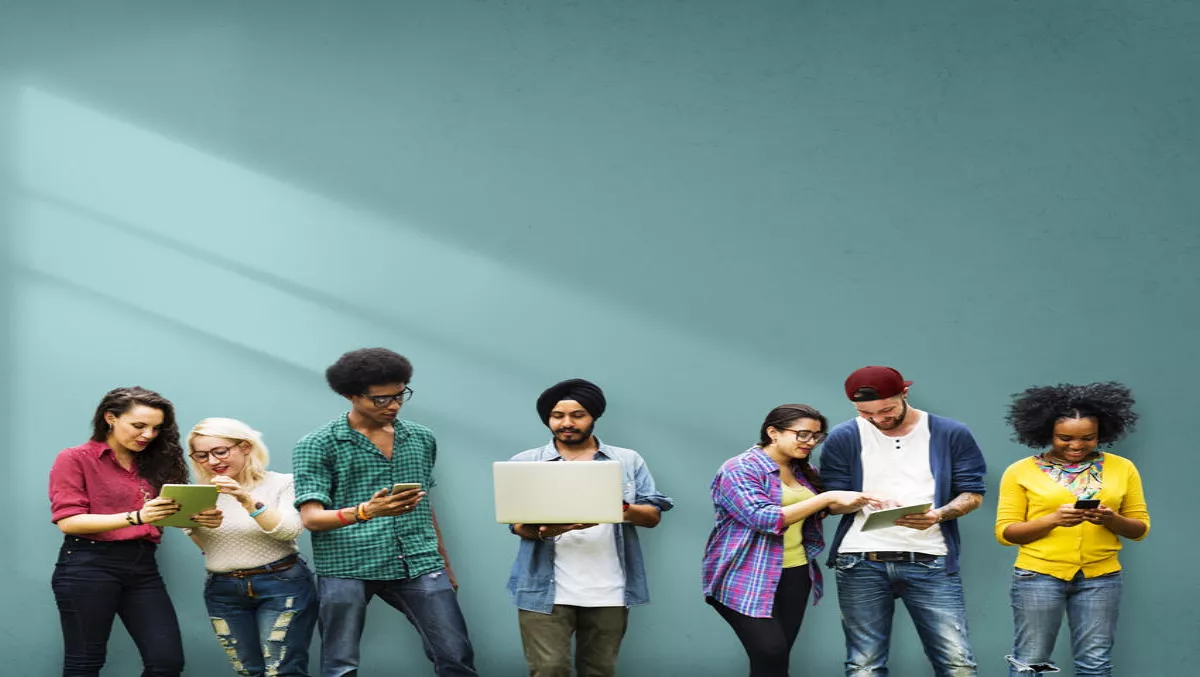 Microsoft helps Canberra Uni strengthen relationships with students
FYI, this story is more than a year old
Engaging with students throughout their university experience is critical for any tertiary institution.
We need to help new students as they embark on their degrees, often providing relatively simple responses to queries such as 'how do I enrol?' and 'where do I find my timetable?', but also, over the course of their university journey we need to provide the much deeper insights and valued support that will sustain them and help them succeed.
This is a relationship that can last many years. It's not like an online retailer who would seek to engage the consumer just as long as it takes to buy a pair of shoes – we need to maintain an authentic and supportive relationship with a student over their undergraduate, postgraduate, and alumni years.
The University of Canberra has around 13,500 students at any given time - and 1,200 administrative and academic staff.
Besides our Canberra campus we have relationships with institutions in Sydney, Brisbane and Melbourne and our students can be taught there – but we always want them to have a streamlined and consistent relationship with the university.
So we needed a system that was intelligent enough to know that if a student asks 'where's my exam held?', and they are studying at TAFE Queensland in Brisbane, they'll be given the relevant location.
Microsoft Dynamics is now delivering that intelligence and letting us forge much stronger relationships with students.
Dynamics is now available to the key student advisors, to the welfare team, the international student support services team, study skills, the fees office and international compliance – so when a student calls or goes online for a chat session – our teams have the information right in front of them that they need to respond to an individual student.
Because we capture all interactions – all inquiries, phone calls, emails, chat sessions - we can build up a really comprehensive view of the student and help them achieve their goals.
For example a student might call asking about their eligibility to graduate. Because Dynamics is integrated with the Callista student management system, we can see their records and know that they are on track, or whether they may need to take an extra unit over our Winter term.
If they did require another unit they might be flagged in the system as an Elite Athlete, then we can talk to them about flexibility for attendance over the term.
That level of detail and insight really streamlines the service and support that we can provide to our students – and also helps University administration staff do their jobs efficiently.
In the future it may be that we extend the system so that it also supports new students – school leavers or international students who are looking at the best options for their tertiary study.
Alumni as well – really we're creating a platform for intelligent engagement with all our stakeholders, a way to create a strong and sustainable community.
Our relationship with Microsoft extends well beyond the Dynamics CRM of course. We've started using SharePoint Online as a collaboration platform, and we've also developed a system called InterFace, which is a dashboard for students that uses .NET and Microsoft Visual Studio Data Services.
Students and staff can use the dashboard to assess their progress and performance, then tap into the underpinning analytics to see what they could do to improve their results.
In the future information from InterFace could be fed into Dynamics to give us near real time understanding of what students are looking for. That sort of insight can really make a difference student's engagement and retention.
Again – it's all focussed on helping the student get the best outcome from their university years.
Article by Rebecca Armstrong, deputy director of Projects and Innovation, University of Canberra
Related stories
Top stories