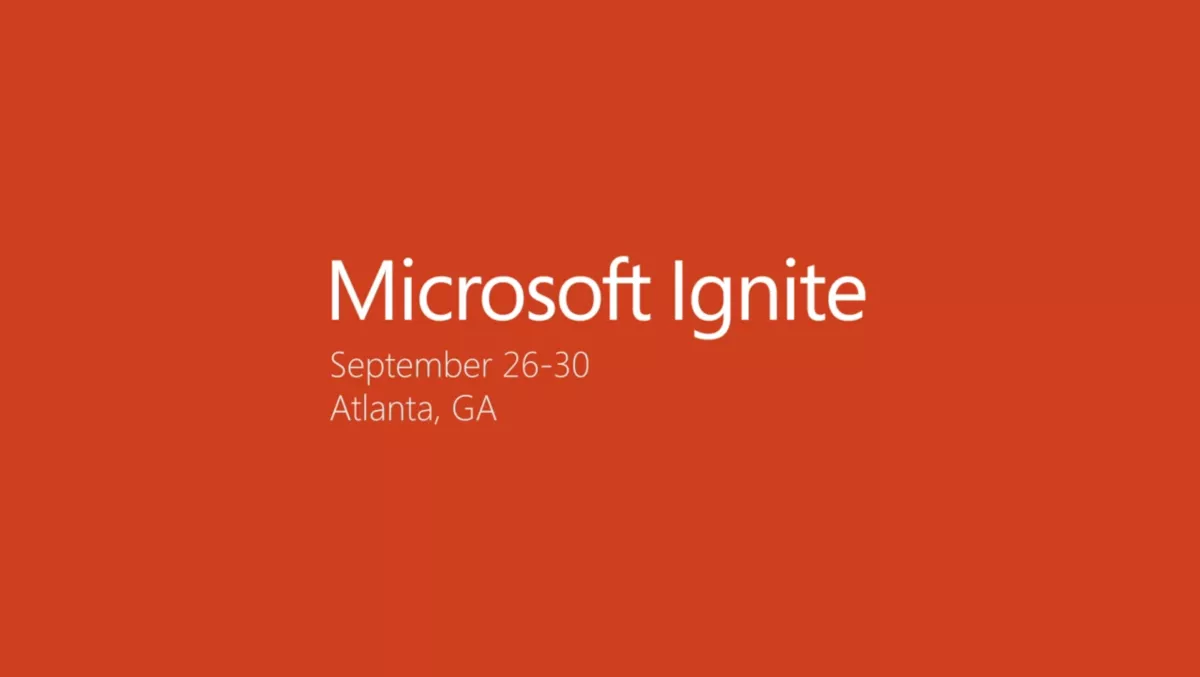 Microsoft unveils new 365, Dynamics and Azure features at Ignite
FYI, this story is more than a year old
The Microsoft Ignite is currently taking place in Florida, and the company has showcased a range of new and improved offerings, with a focus on how it is infusing cloud, AI and mixed reality across its product range.
News spanned Microsoft's commercial businesses — Office 365, Windows 10, Microsoft Azure, Dynamics 365 and Microsoft AI — and the company talked about how it's aiming to enable customers to harness data, AI, hybrid and cloud technologies to evolve business process and innovate for the future.
Microsoft 365
One of the major announcements to come out of the event was on the expansion of Microsoft 365 with two new solutions, primarily targeting first-line workers with 365 F1 and education customers with 365 Education.
Microsoft says its 365 F1 platform brings together Office 365, Windows 10, and Enterprise Mobility + Security to empower the more than two billion first-line workers worldwide
Microsoft says this development is significant, as first-line workers form the backbone of many of the world's largest industries but have been largely left behind in digital transformation.
Through addressing this issue, Microsoft aims to empower these workers to promote growth, spark innovation and accelerate an organisations success in the digital age.
Microsoft 365 Education includes Office 365 for Education, Windows 10, Enterprise Mobility + Security, and Minecraft: Education Edition, which is a package designed to give students, faculty and staff everything they need to create and collaborate, securely.
The company also showcased Intelligent search experiences that use AI and machine learning to deliver more relevant search results everywhere you search across Microsoft 365.
New experiences include Bing for business private preview, which provides a unified view of personalized, contextual search results from inside and outside your organization.
Microsoft introduced a new vision for intelligent communications, including plans to bring Skype for Business Online capabilities into Microsoft Teams, along with cognitive and data services.
The company is also launching improved Advanced Threat Protection (ATP) features like enhanced anti-phishing capabilities, expanded protection to SharePoint Online, OneDrive for Business, and Microsoft Teams.
Dynamics 365
Microsoft expanded Dynamics 365 with new AI solutions that the company says will transform critical enterprise scenarios as well as apps and services to help business users reinvent the processes they use every day.
Microsoft Dynamics 365 AI solutions are designed to tackle high-value, complex enterprise scenarios and tailored to existing processes, systems and data.
The first solution includes an intelligent virtual agent for customer care, an intelligent assistant for customer service staff and conversation management tools, all powered by Microsoft AI.
Microsoft says the technology is already in use by companies such as HP and Macy's to improve overall customer satisfaction and handle more requests, in a shorter amount of time.
They also announced modular apps for Dynamics 365, which they say will help customers transform high-impact processes by integrating with existing systems and augmenting them with workflow and insights from Dynamics 365, LinkedIn and Office 365.
The first two modular apps, Attract and Onboard, will help companies recruit the most qualified candidates and ensure their success with personalised onboarding, with both becoming available as part of Dynamics 365 for Talent later this year.
Deeper integration between PowerApps, Microsoft Flow and Office 365 and Dynamics 365 was also announced, which is designed so that users familiar with InfoPath forms, Access databases or SharePoint can build apps that extend and automate their business processes with PowerApps and Microsoft Flow.
Azure
The big announcements on the Azure front are SQL Server support for Linux and Windows and Docker and the general availability of SQL Server 2017, the first born-in-the-cloud database that is also available on-prem.
SQL Server 2017 brings the SQL Server to Windows, Linux and Docker containers for the first time, enabling developers to build intelligent applications using their preferred language and environments.
The fully-automated Database Migration Service and SQL DB Managed Instance are also now available for customers to easily lift and shift their on-prem SQL server databases to an Azure SQL database.
SQL Data Warehouse is also delivering a new optimised for compute performance tier significantly improving the performance of analytics in the cloud.
This new compute optimized performance tier also scales further than previously, with up to 30,000 compute Data Warehouse Units.
We also saw Azure Cost Management services by Cloudyn, which will help manage and optimise cloud spend via a single, unified view, across multi-cloud environments, with customers and partners will being able to use the service to manage their Azure spend for free.
Finally, Microsoft announced a preview of Azure Machine Learning which Microsoft says will provide AI developers and data scientists with a new set of tools to develop and manage machine learning and AI models in any environment.
These new updates will make AI developers and data scientists more productive by leveraging the most popular open source frameworks, tools and runtimes.
Related stories
Top stories