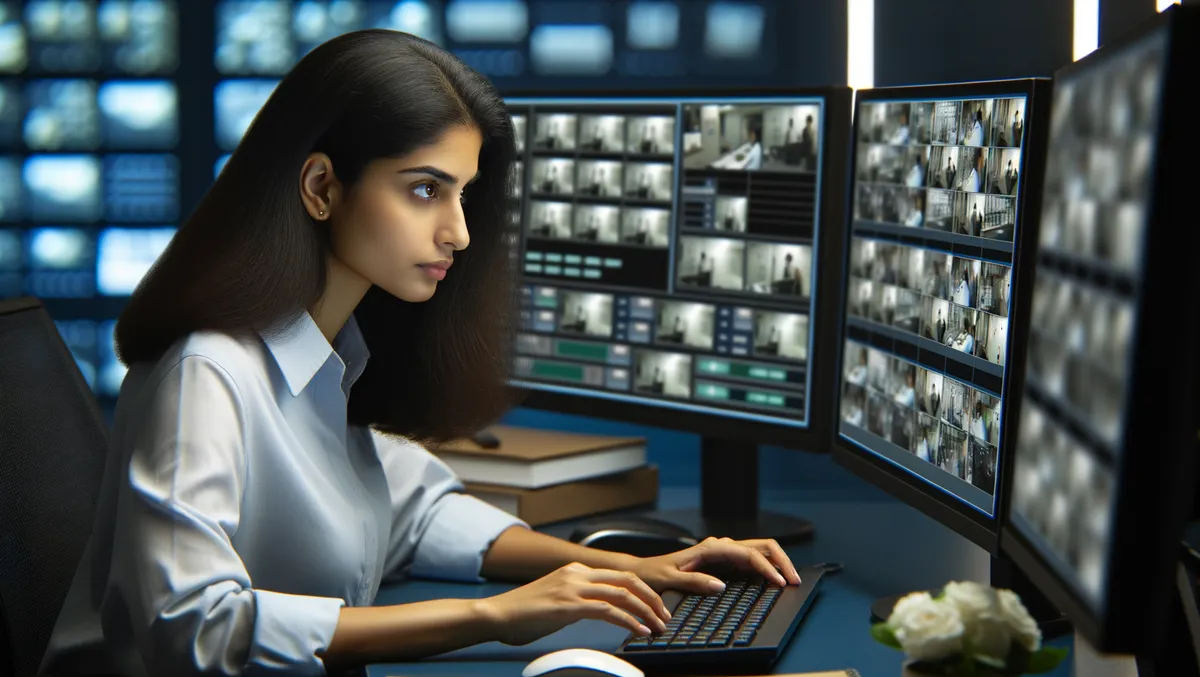 Milestone Systems launches advanced XProtect 2023 R3 video management software
Tue, 21st Nov 2023
By Kaleah Salmon, Journalist
Milestone Systems, a front-runner in video technology provision, has unveiled XProtect 2023 R3, an upgraded version of its powerful video management software (VMS). Substantially data-driven, scalable, and adjustable, XProtect as a platform represents a new potential for businesses in the process of constructing an intelligent base that converts video data into valuable insights.
XProtect 2023 R3 aims to maximise organisational productivity, collaboration, and scalability as it becomes more operational. The updated software introduces a range of new characteristics that further enhance operational efficiency, improve cooperation, and offer more secure system control.
One of the salient features of XProtect 2023 R3 is the Onboarding Feature Guide. This unique aspect, built directly into the Web Client, offers operators vital information on the structure of the Web Client. As a result, operators can work more efficiently and facilitate a more effective and rapid induction of new employees.
Focusing on improved functional differentiation within an organisation, XProtect 2023 R3 introduces Role-Based Alarm Notifications. Through this, users have the ability to generate alarm notification profiles that channel alerts to specific operators relative to their individual roles. This leads to a mitigation of alarm fatigue by channelling relevant notifications to each user, allowing them to concentrate on what is essential. The response times are optimised as the crucial alerts are instantaneously presented to the person best equipped to respond.
Alongside these prominent new features, the 2023 R3 update comprises an extensive variety of improvements. These include cybersecurity fortification, increased VMS resilience, and a broader range of integrations with third-party systems via XProtect's open API architecture.
XProtect is committed to pushing the boundaries of open-platform video technologies. This progressive focus on innovation guarantees that users are consistently exposed to the latest advancements, maximising the value of their video technology investments.
Moreover, all XProtect users with active Milestone Care can access the 2023 R3 update at no extra expense. Milestone Care is a complete software maintenance and support program that takes care of the product throughout its lifetime. It delivers on Milestone Systems' commitment to its customers and their business so that individuals can take full advantage of their product and maximise their investment.
Milestone Systems is an expert provider of data-driven video technology software for security and beyond. It helps the world ensure safety, protect assets, and increase business efficiency. The business provides actionable insights from video data through the perfect combination of cameras, sensors, open platform software, and analytics, "always with a responsible mindset and a people-first approach," Milestone Systems notes.
Milestone enables an open platform community that drives collaboration and innovation in developing and using network video technology. Its reliable and scalable solutions have been proven in more than 500,000 customer sites worldwide. Founded in 1998, Milestone is a stand-alone company in the Canon Group.