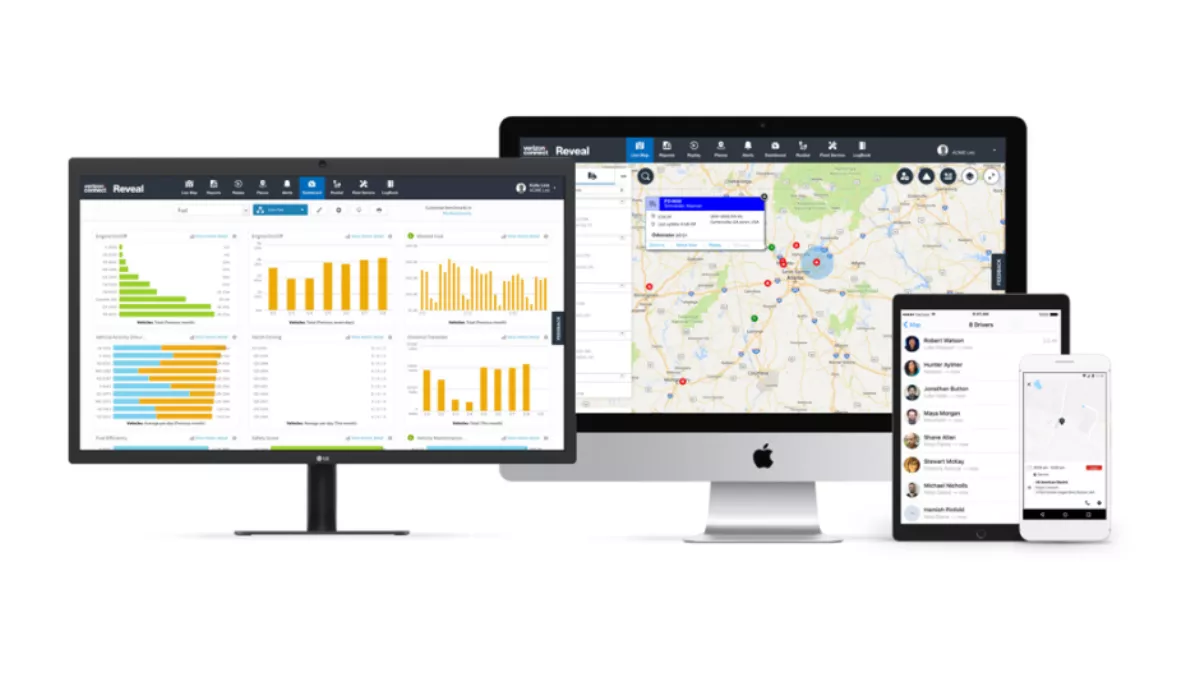 Mobile resource management: A vital link between the office and mobile workers
Tue, 21st May 2019
FYI, this story is more than a year old
While the concept of having workers out in the field is almost as old as work itself, for most enterprises, the physical workplace has become a more fluid concept than ever before.
Your employees can be working in the field, in offices or homes dotted all over the world, let alone a country or city.
As a result, 'Mobile Resource Management' (MRM) becomes a vital link between mobile workers and the office.
By connecting vehicles, mobile assets, people and work, MRM gives the organisation the insight, agility and customer feedback to break down organisational or departmental silos and become more efficient.
However, there is a misconception that MRM is purely a fleet management, driver safety or operations tool.
In reality, MRM has benefits that span the entire business.
In this article, we will explore seven somewhat unexpected business units that benefit from MRM systems.
Risk Management
Risk management teams use MRM to help ensure regulatory and policy compliance and demonstrate duty of care.
Further, by identifying unsafe driving behaviour, providing insights into accident or damage claims, mitigating fleet liability risks, and protecting against potential fraud, theft and supervisory negligence claims, businesses can reduce risk due to consequential losses.
Sales and customer relations
MRM tools give sales and customer relations teams near-real time updates on the status of jobs, helping them to deliver top-level customer service.
This can help convert customers into brand advocates who'll come back again and again.
It can also mean your sales teams are spending less time on customer relations, freeing them up to do what they do best – sales.
This is even more important in an environment where new entrants are disrupting previously well-established sectors, and customer expectations are increasing rapidly.
Human Resources
Human resources can use MRM to gain an immediate connection to all on-the-go employees. Whether it's availability, coaching, training or helping workers to hit more of their targets by being more efficient, MRM software gives human resources the tools they need to help make employees even better.
This visibility is also vital when it comes to ensuring employee wellbeing and responding in the event that a driver is involved in an accident.
IT
For enterprise IT teams, version control, software management and endless integration across different departments can be more than a full-time job.
Cloud-based MRM systems provide a unified solution across different business units, meaning fewer systems for IT teams to maintain, easier integration, no need to create or maintain application programming interfaces (APIs) in-house.
Ultimately it makes the day-to-day lives of the IT team easier.
MRM systems also enable the IT team to collect key operational data from vehicles, drivers or mobile workers to be integrated with other applications.
This data can support the enterprise's digital transformation efforts, as well as the optimisation and automation of systems and workflows across the organisation, making the entire business more efficient.
Finance
An MRM system helps make financial reporting faster, with easy-to-create and distribute reports that demonstrate savings and productivity throughout the organisation.
This is possible because an MRM program can help to automate the entire workflow – moving from paper to digital.
It can also help improve cash flow and speeds up billing, by assisting the finance department to speed up all payment and processing operations, as well as reducing invoice and settlement disputes.
Payroll
Through electronic, or automated timesheets, and making elements of people's work easier to measure, MRM enables payroll to perform more efficiently.
For example, it helps better manage wage bills by matching the right skills to the right job, rather than sending overqualified staff to easier, low-level jobs.
It can also help to manage labour distribution efficiently so that you can assign jobs to less utilised employees earning standard time, rather than employees earning overtime for a given pay period.
And, when payroll is more efficient, salaries and payments go out on time – helping to improve employee morale.
Conclusion
The benefits of MRM extend far beyond the traditional areas of fleet management, operations or safety.
By employing an enterprise-wide MRM system, managers gain a holistic view of how the organisation is performing, link previously isolated business units and increase performance across the entire organisation.
This is vital to meet ever-changing customer expectations, provide reassurance in the operations team and ensure your organisation is ready for the future.
For more information about Mobile Resource Management, click here.