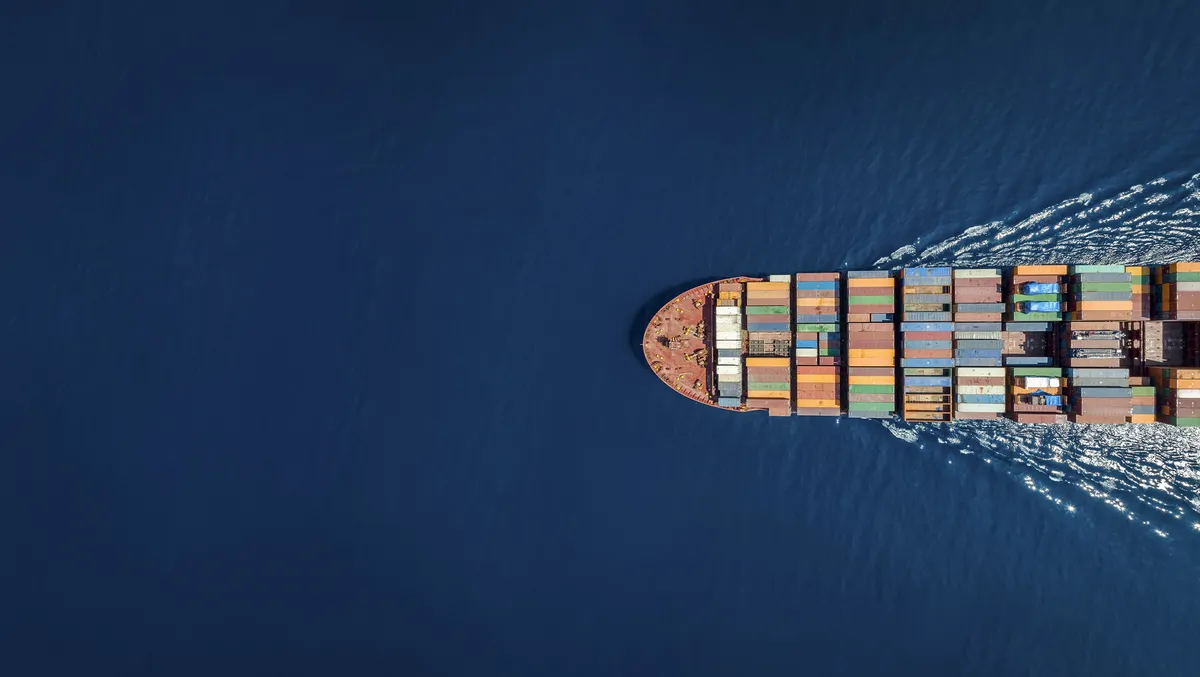 Monson digitally transforms to sidestep legacy handcuffs
Wed, 8th Mar 2023
Monson, a leading Australian global shipping company, was hostage to a slow-moving third-party legacy SaaS product. The company wanted to become master of its own destiny, to digitally innovate and offer its clients unrivalled speed, transparency, and flexibility. Working with OutSystems delivery partner Kiandra, Monson developed MB2, giving clients faster service, richer insights, and seamless integration to real-time data concerning vessels, port visits, and financial data.
App Modernisation
Business Process Management
Case Management
Customer Experience
Digital Transformation
Operational Efficiency
Web Apps and Portals
Legacy Handcuffs Prevented Digitalisation
Leading Australian global shipping company Monson has 30 plus offices serving ports across Australia and Asia. The company serves ship owners, operators, exporters, miners, and top-tier commodity clients across the globe.
"As product owner, I was amazed at the speed and apparent ease of development. Kiandra would take a requirement away and be right back to us with a prototype demonstration we could discuss and refine. OutSystems provided the speed that made our collaboration so successful," Monique Costantino CMO, Monson.
As expert port agents and shipping advisers, Monson helps clients plan, estimate, and execute shipping logistics and port visits. With over 40 years of experience across APAC, Monson has unrivalled knowledge to help its customers make cost-efficient, effective, and sustainable shipping decisions. And in today's market, exploiting that knowledge increasingly relies on digital interaction.
Frustratingly, Monson's entire business depended on a legacy SaaS shipping system. Used by multiple port agents and excessively customised to meet the needs of different ports, tariff systems, and jurisdictions, the system had become slow and unwieldy.
"We had numerous issues. It was painfully slow, and customisations were impossible or took months to deliver. To meet clients' specific needs, we spent hours rekeying data into Excel and Word workarounds, resulting in poor data quality and inadequate management information," adds Costantino.
Moreover, the system lacked digital access for customers. Keeping customers informed of their vessels, cargos, and disbursement accounts involved tedious manual reports and emails, wasting hours of operation staff time every day.
Monson realised it needed to escape the restrictions of its SaaS provider to digitally transform. It was determined to own its IP, provide its customers with a modern digital experience via a portal and API connections, and eliminate the kludges that drained employee morale and undermined productivity.
Monson's search for a software development partner brought it to OutSystems partner Kiandra, and given the nature of the project, Kiandra recommended OutSystems, its preferred low-code application development platform.
Escape Mission Becomes Time-critical
Based in Fremantle, Western Australia, Monson started this project during a COVID lockdown in September 2021. As Kiandra's consultants work out of Melbourne and Brisbane, they had to work remotely, but the joint team quickly adapted to remote working.
"The only drawback was the length of the early requirements definition workshops," says product owner Monique Costantino, CMO at Monson. "We used a collaborative process diagramming tool, which saved a lot of time compared to traditional paper-based workshops."
The project team included a project manager, business analyst, tech lead, developer, and two QAs from Kiandra. Monson's project staff included the product owner and part-time testers/superusers from various departments at Monson.
The joint team delivered the project in 15 sprints over nine months, and the new system, called "MB2," went live in June 2022. "One of the challenges with the project was cut over, as the system integrates with our accounting system. We couldn't parallel-run the old SaaS system alongside MB2, so the option of going live earlier with an MVP wasn't an option for us."
During the project, the legacy software vendor announced its intention to discontinue the legacy system, which more than vindicated Monson's decision to build an in-house system but added a hard deadline by which the company could safely "pull the plug" on the legacy system.
Self-sufficiency Built-in
The big wins for Monson are the new customer-facing portal, APIs for strategic customers, and the elimination of customer service toil and workarounds previously required to update customers on their vessels and port calls.
"The customer portal enables any customer to log in and see real-time data on the progress of port visits and ship husbandry," explains Monique. "They can see the estimated cost, including funds remitted of all port visits. This real-time transparency is great for clients and has eliminated many repetitive manual procedures and emails previously required to keep customers informed."
Moreover, the API capability allows strategic customers to integrate real-time data into their in-house ERP systems, streamlining data reconciliation and reporting that previously required rekeying. "We can create variant APIs for different customers and their different core systems," says Monique.
A crucial design consideration for MB2 was self-sufficiency.
"Our old vendor kept us waiting for months for any customisation. So, self-sufficiency was designed into MB2 from the start. Kiandra has provided a brilliant back-office system that enables our operations and admin teams to make virtually every customisation our customers require, such as documentation and nomenclature changes."
Scott Price, Monson's IT Manager, agrees: "Every year, hundreds of ports that we deal with change their tariffs. In the old system, these changes required a programmer, making changes slow, error-prone, and costly to implement. The backend to MB2 allows us to make instant updates through table entries, saving a huge amount of testing effort and delay."
Another vital enhancement for Monson and its clients is a multi-port estimator tool. Operations staff can now automatically generate alternative estimates based on high-level input criteria. "Our operations staff no longer need to create individual vessel estimates in a separate system," explains Monique. "We've eliminated the need for Excel spreadsheets and manually composed documents. We estimate a daily two-hour saving for Port Operations staff, which equates to 140 hours saved per day across all our sites."
Other benefits reported by Monson include:
Workflow task routing for operations staff
Reliable real-time management information and risk dashboards
Elimination of a fragile Access database previously used for lay-time recording
Halving unstructured email traffic
Faster customer service, improved user experiences, and efficiency for staff, who can now deliver more value to Monson's customers.
Monson expects to expand its use of OutSystems, with, for example, a system to help customers comply with new regulations that aim to reduce greenhouse gas emissions.