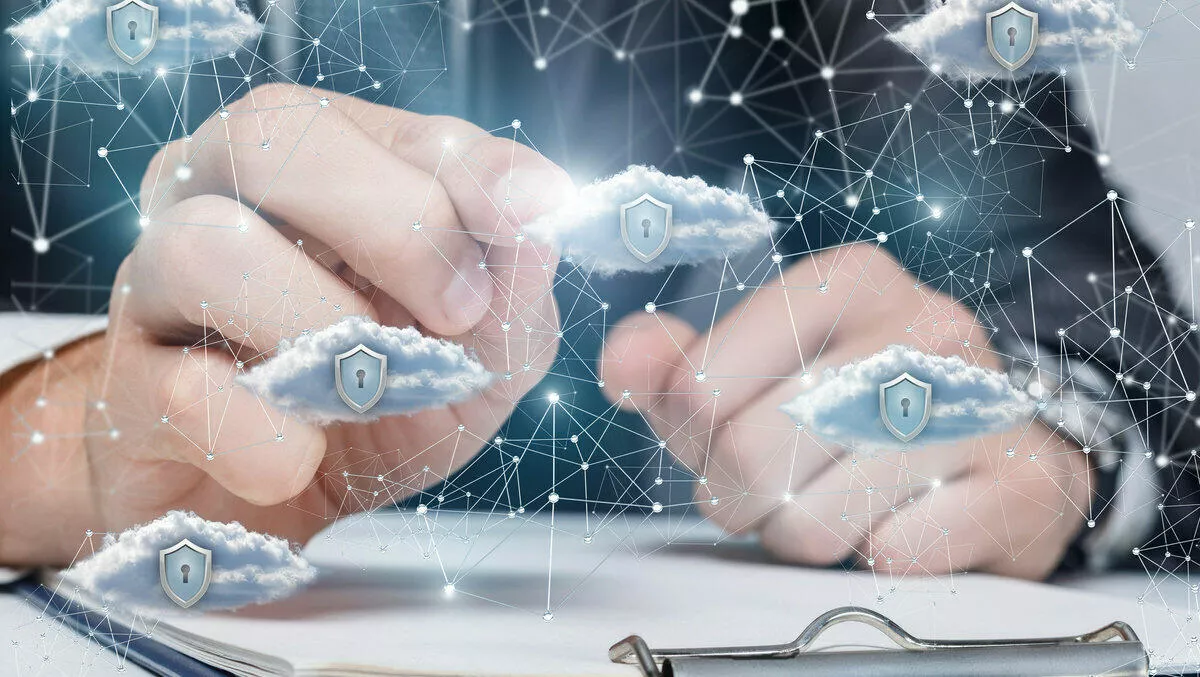 Moving to a multi-cloud environment? Eliminate security gaps with Fortinet
FYI, this story is more than a year old
Multi-cloud deployments are transforming the way enterprises manage their networking requirements.
Many of today's enterprises employ a mix of private clouds, public clouds, SaaS and IaaS to host network functionality, applications and data.
And all of these clouds need to be secured.
Cloud environments, especially public clouds, typically come with security tools.
Each cloud instance has its own rules, policy guidelines and procedures.
Any time you add a cloud service, you need to integrate their particular security processes into your overall security profile.
Keep in mind that cloud environments are highly elastic and continually evolving, so security strategies and solutions need adapt to those changes.
In short, multi-cloud environments are pushing traditional approaches to security to the limits.
The multi-cloud security challenge
The more clouds you employ, the more security you need.
And the more security you have, the more difficult it is to orchestrate and respond to security events in a unified manner.
This is compounded with hybrid clouds which merge physical networks with private and public cloud environments.
Managing the fluidity between private and public clouds and keeping both secure is a difficult task.
Ad hoc security in a multi-cloud environment is a recipe for disaster.
There are simply too many risks associated with multiple clouds each operating their own security apparatus.
Visibility is problematic.
You have no centralised view into what's happening on your distributed network.
Coordinated responses are impossible to orchestrate.
Automation and AI-assisted detection and remediation are difficult to establish.
Plus each cloud needs its own policy.
Should you have to modify your security policy to fit each cloud?
And then there is the 'shadow IT' factor, those applications added by unauthorised staff that can pose additional risk.
Not all shadow IT apps are harmful, but they do complicate your security posture.
Unified security strategy for unified security
Unified security – consistent across all clouds, applications, devices and users – is the best way to reduce risk and eliminate gaps.
It's not too late to refine and unify your security strategy.
Start with your security behind the firewall.
You (hopefully) already have a well-defined security policy for your internal networks and applications.
This is your baseline.
Then look at each cloud-based service.
What security is in place? How does it match to your baseline?
Include components such as software-defined networking, IoT devices, web applications and anything else.
Try to get a handle on your shadow IT applications.
Once you know where and how your networking components are hosted and secured, you can start to standardise your security profile to provide consistent security across the entire extended network.
Conclusion
Consistent security – which realistically can only be provided by a single-security vendor delivery model – is the most efficient pathway towards reducing risk.
Management becomes easier which in turn reduces human error and invites automated responses to routine tasks.
Security is improved because a consistent approach reduces gaps and ensures policy enforcement.
If you have multiple security solutions, independently trying to defend your network, you're only as strong as your weakest component.
But if they're collaborating in defending your network, their sum is greater than the individual parts.
This is the true benefit of consistent security.
About the author
Jon McGettigan is Senior Regional Director, Fortinet ANZ. As such, he is responsible for driving Fortinet's continued expansion in the Australasian region through building and maintaining relationships with enterprises, partners and staff. As a senior executive, he understands the risks, motivations and opportunities that face executives as they transform their networks into 21st-century revenue centres.
About Fortinet
Fortinet (NASDAQ: FTNT) secures the largest enterprise, service provider, and government organisations around the world. Fortinet empowers its customers with intelligent, seamless protection across the expanding attack surface and the power to take on ever-increasing performance requirements of the borderless network - today and into the future. Only the Fortinet Security Fabric architecture can deliver security without compromise to address the most critical security challenges, whether in networked, application, cloud or mobile environments. Fortinet ranks #1 in the most security appliances shipped worldwide and more than 375,000 customers trust Fortinet to protect their businesses. Learn more at the Fortinet website, the Fortinet Blog, or FortiGuard Labs.
Fortinet Security Insights is a series of hard-hitting discussions of trends in the cybersecurity world, how they will affect your enterprise and what you should be doing to prepare for digital transformation.