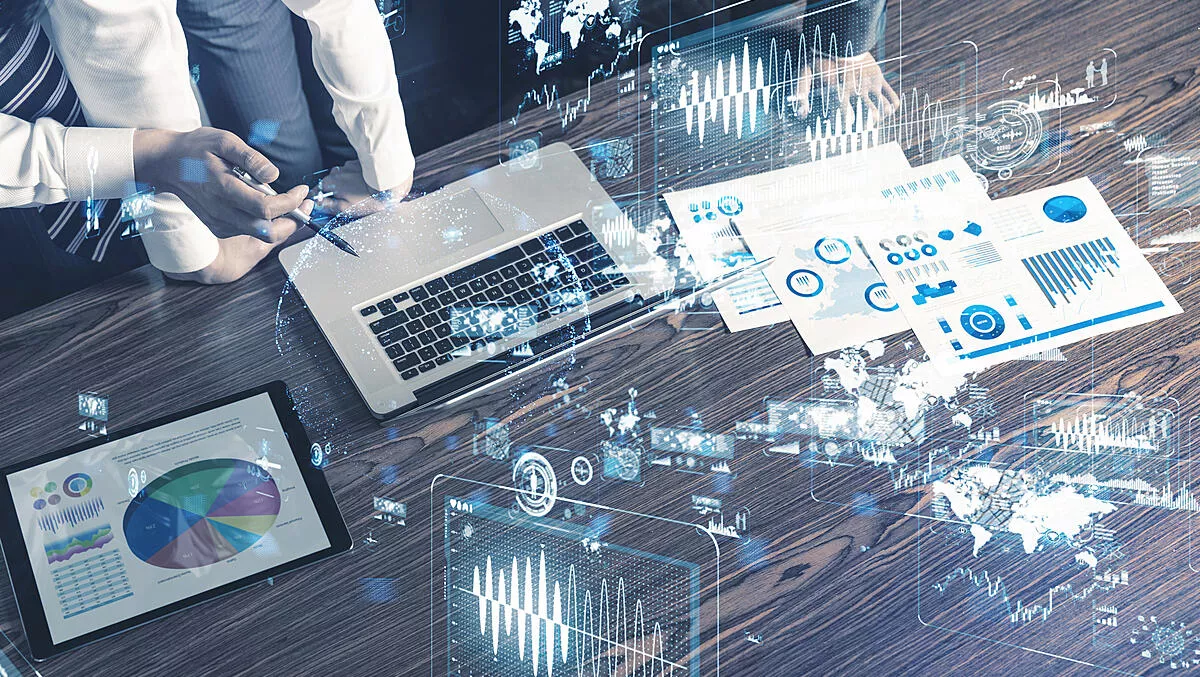 MuleSoft report encourages API-led approach for success in digital age
FYI, this story is more than a year old
Significant changes are heavily impacting organisations across different industries, encouraging businesses to innovate faster and utilise tools such as APIs, new research shows.
In fact, according to MuleSoft's 2020 Connectivity Benchmark Report on the state of IT and digital transformation, three out of four organisations will lose revenue if they don't digitally transform in the next 12 months. The company states integration is the number one reason new initiatives fail.
The global survey of 800 IT decision makers in organisations with at least 1,000 employees revealed that digital transformation has widely become a strategic imperative for businesses with nearly all respondents (90%) currently undertaking initiatives or planning to in the next year.
However, significant integration challenges exist for 94% of organisations, negatively impacting revenue, speed to market and customer experiences.
MuleSoft states businesses are under increasing pressure to digitally transform. The report shows that 78% expect a decline in revenue if they fail to do so in the next year.
They're also struggling to overcome a common obstacle. Of the more than 812 different applications used by the average enterprise, only 25% of those applications are integrated. This is why more than half (58%) of businesses are providing disconnected experiences to customers, the company states.
The 2020 Connectivity Benchmark Report highlights new opportunities and challenges for businesses as they digitally transform.
IT must innovate faster, and with fewer resources
Traditional IT operating models are broken and organisations are being forced to find new ways of accelerating project delivery and reusing integrations, MuleSoft states.
More than half (58%) of respondents say their IT budgets will increase by less than 10% this year despite their project workloads skyrocketing by 36%. Yet 84% of businesses are now holding their IT teams accountable for delivering connected customer experiences.
When IT can't keep up with business demands, projects slip. Almost two-thirds (64%) of organisations weren't able to deliver on all of their projects last year, creating a backlog for 2020.
IT faces the constant balancing act of keeping the lights on and innovating, the report highlights. 67% of IT's time is spent running the business, instead of focusing on innovation and development.
Organisations struggle to maintain the pace of our digital world with almost three-quarters (72%) of IT decision makers finding it difficult to introduce new technologies because of their IT infrastructures.
Finally, new technology investments only increase the need for integration. The top four IT investment priorities for 2020 are security (56%), big data and analytics (40%), AI/machine learning (36%), and multi-cloud strategy (34%).
Businesses are failing to capture the full value of APIs without a company-wide strategy
The vast majority of organisations understand the power and potential of APIs 86% currently use public or private APIs. However, very few have developed a strategic approach to enabling API usage across the business, the report shows.
Company-wide API strategies are necessary to drive true value and reuse, MuleSoft states. Only 12% of organisations are mandated by leadership to abide by a company-wide API integration strategy for all projects.
Furthermore, almost half (48%) implement APIs on a project-by-project basis or use a strategy that's siloed to certain parts of the business.
Businesses don't have an easy way to share APIs, the report states. 37% of internal software assets and components (for example, code, APIs, best practice templates) are available for developers to reuse. Most organisations (72%) also don't have an effective way to share APIs or integrations.
Citizen integrators lack critical internal resources. 66% of decision makers say they have a good strategy in place to enable non-technical business users to easily integrate apps and data sources with APIs.
Despite this high level of confidence, 48% dont have a team that's dedicated to driving the sharing and reuse of APIs.
New business users are emerging, amplifying the need for reuse. Outside of IT, the top three business roles with integration needs include business analysts (46%), HR (46%), sales (40%) and marketing (40%).
API reuse is directly linked to speed of innovation, operational efficiency and revenue
By establishing API strategies that promote self-service and reuse, businesses put themselves in a much better position to innovate at speed, increase productivity and open up new revenue streams.
Almost half (49%) of organisations say that IT has generated the most business value by building reusable integration assets that save time and money on future projects.
Despite this success, only 34% of ITDMs are leveraging APIs to increase the efficiency of their application development processes.
Most organisations are making integration harder on themselves by not designing APIs for reuse. In fact, among organisations that leverage APIs, 63% use them as part of the development process for new projects and 49% use them to build integrations.
However, more than a third (35%) say their APIs are reusable, highlighting outsize opportunity for IT to be more effective in the delivery process.
Organisations aren't activating API ecosystems, with only 19% of organisations are driving innovation with partner and external developer ecosystems by exposing APIs to third parties.
When designed with intent, APIs drive business outcomes. Organisations using APIs benefit from operational improvements such as increased innovation (49%), increased speed in meeting line of business demands (49%) and greater cross-team agility for self-serve IT (40%).
APIs are the new revenue stream, given that on average, nearly a quarter (24%) of businesses revenue is being generated by APIs or by API-related implementations.
MuleSoft CEO Simon Parmett says, "CIOs are uniquely positioned to lead their organisations digital transformation. IT leaders across all industries must be focused on creating a new operating model that accelerates the speed of delivery, increases organisational agility and delivers innovation at scale.
"With an API-led approach, CIOs can change the clock speed of their business and emerge as the steward of a composable enterprise to democratise access to existing assets and new capabilities.
MuleSoft vice president ANZ Marc Caltabiano says, "Companies around the world are racing towards digital transformation and our data shows that 90% of Australian businesses are currently undertaking initiatives or plan to in the next year.
"But to achieve this goal, businesses must put an end to data silo - to build a complete view of their customers and gain insights into how data moves across the business.
"Ninety-four percent of Australian organisations are facing data integration issues and by removing data silos IT can empower new connected customer experiences that drive growth and competitive differentiation.
"By taking an API-led approach to integration business create reusable building blocks that can connect systems today and an agile foundation for continued success in the digital era.