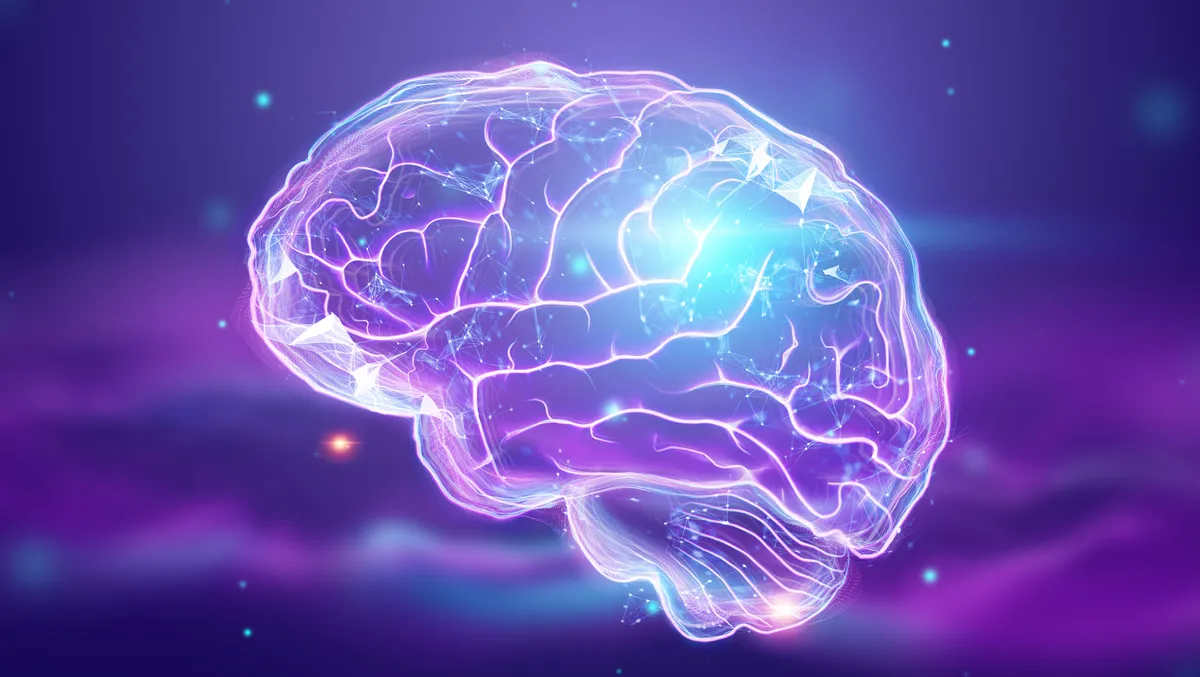 NetEvents 2023: Openwater's revolutionary disease approach
NetEvents held the first day of its conference today in San Jose, including an insightful VIP keynote with Dr Mary Lou Jepsen about how Openwater is fighting cancer.
Openwater set out to make it faster for patients suffering strokes, heart attacks and other time-sensitive medical events to receive the care they need.
Harry McCracken, Global Technology Editor at Fast Company, interviewed Dr Jepsen In a fireside chat session.
Jepsen opens her address with a simple yet unexpected statement.
"I know how everyone in this room is going to die," she says.
Her remark evokes a nervous laugh from the crowd.
Dr Jepsen goes on to explain the most common causes of death, including heart attacks, diabetes and neurological diseases, noting that there is a high probability anyone and everyone will die from one of these ailments, regardless of the age they reach.
Through patents registered with the FDA, the company has ramped up its efforts to investigate whether its technology could cure aggressive and other terminal cancers such as Glioblastoma and mental and neurodegenerative diseases.
According to Dr Jepsen, it can.
She notes that the current forms of cancer treatment harm you in the process of helping you, posing a question about whether healthcare can be different.
Comparing Openwater's technology with an opera singer cracking a wine glass Dr Jepsen says it is possible to avoid harming anything else when carrying out intensive treatment, using glioblastoma as an example.
"We're using pixel size the wavelength of light to use a laser to diagnose people," Dr Jepsen says.
"We can find the magic harmony of sound that blows up that cell. It releases proteins that vaccinate the body against these types of cancers."
Dr Jepsen is Chairman of the Board at Openwater, and Time magazine has also recently featured her in its list of 100 influential people.
In addition, Anita Borg includes Dr Jepsen in the list of Top 50 Female Computer Scientists, and Forbes ranks her as one of America's Top 50 Women in Tech.
She has also undergone brain surgery, giving her firsthand experience with the subject matter she cares so deeply about.
She also acknowledges mental health conditions, explaining that a physical reaction happens when someone is experiencing depression.
In particular, Dr Jepsen says when a person experiences repeated thought patterns, called "ruminating negative thoughts" in the case of depression, neurons are overfiring, which is visible on an MRI.
With Openwater's technology, health practitioners can fire directly on the affected areas, which its research shows generates feelings of euphoria among patients, eradicating the hot areas from their MRIs and causing them to score lower on depression.
Openwater's next step will be investigating what results can be garnered from treating addiction and PTSD.
Dr Jepsen also hopes to have the technology available to the public soon but notes there are challenges.
"What is the hospital of the future? Why is there a brick-and-mortar place? It's the worst place to sleep. You go for imaging, surgeries and nursing care," Dr Jepsen says.
"Maybe we can change the laws of countries to be more sensible for keeping us alive."