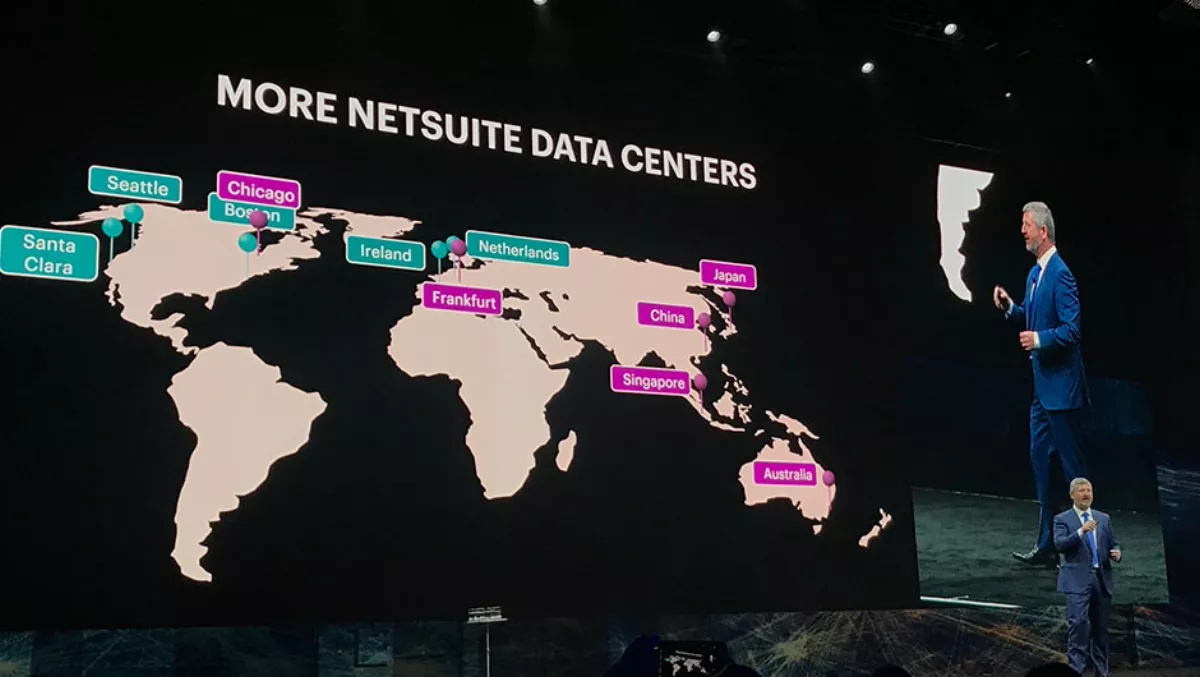 NetSuite to add Sydney-based datacentre
By Sean Mitchell,
26 Apr 2017
FYI, this story is more than a year old
Last year Oracle purchased NetSuite for $9.3 billion USD.
Historically Oracle has deeply integrated most of its acquisitions into its existing product ranges & business. Its acquisition of NetSuite is different. This time it's keeping its hands off NetSuite and allowing it to run as an entirely separate global business unit.
Although in saying that, Oracle is pumping a lot of capital into NetSuite to speed up its growth rates.
"Our objective is to incubate NetSuite. We will invest in it and put it in a position to accelerate its growth." Mark Hurd, Co-CEO, Oracle
One of the first examples of this is growing the number of datacentre's that NetSuite services its clients out of. Up until now, NetSuite has run five datacentres, including Seattle, Santa Clara & Boston in the USA plus Ireland and Netherlands in Europe.
The new plans are to more than double its data centre footprint globally to 11. As part of the global expansion plans, NetSuite will leverage existing Oracle data centres in Europe and Asia. In Europe, NetSuite is scheduled to open a data centre in Frankfurt, Germany to remedy the lack of modern cloud computing offerings in the country. In Asia Pacific, NetSuite plans to initially launch facilities in Australia and Singapore, followed by Japan and China.
"Leveraging Oracle's global scale, we can massively accelerate NetSuite's vision of bringing a single unified suite to companies all over the world," said Jim McGeever, Executive Vice President of Oracle NetSuite Global Business Unit. "Oracle's technology infrastructure and global reach enables us to help ensure customer success no matter where they are located in the world." "Oracle's increased investment in all areas of the NetSuite product and operations offers more opportunities to customers, particularly growing international businesses like PageGroup," said Mark Hearn, Finance Director of recruitment company PageGroup. "As we continue our global roll-out of NetSuite OneWorld, I am reassured by the even greater capabilities and resources behind the product. A commitment to strong and sustained investment in OneWorld functionality will enable international companies like us to continue to grow with NetSuite in the future.