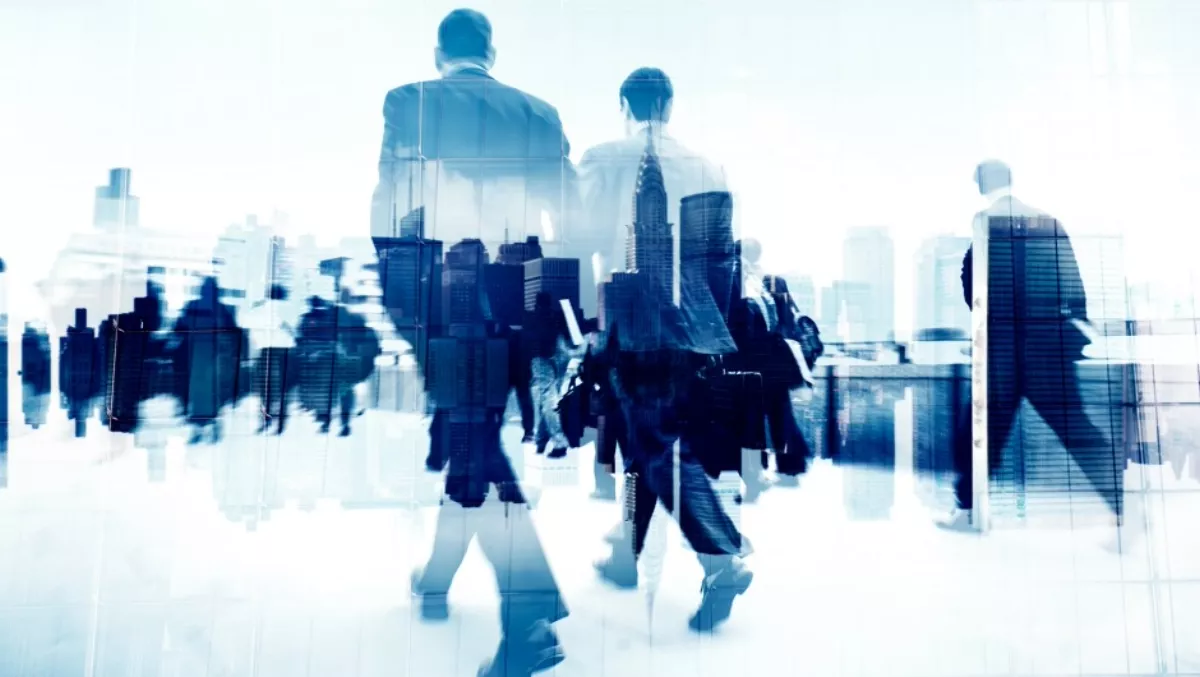 NetSuite addresses challenges of the modern world with latest offerings
FYI, this story is more than a year old
NetSuite has expanded its portfolio with a number of new offerings targeted at specific verticals and markets, effectively boosting its reputation as a cloud-based ERP and omnichannel commerce software provider
The vendor has extended its retail management offerings, and added new functionalities to existing products for wholesale distributors, the manufacturing industry, services companies, nonprofits, and the software industry as a whole.
Meeting the challenges of retail management
NetSuite Retail Apparel Edition has been released to address the growing challenges of apparel and accessory retailers.
Built on NetSuite's unified, cloud-based platform for ERP, planning, eCommerce and point-of-sale (POS) technologies, the new solution adds features and functionality designed specifically for retailers and is further enhanced by complimentary partner technologies, according to the company.
Apparel and accessory retailers can now accelerate time to value, streamline their operations and meet the expectations of shoppers with an omnichannel customer experience, the company says.
"Apparel retailers require a platform that unifies their brand and their customers' experience. The multiple, back-office and front-end systems they struggle to keep in sync simply cannot keep up with their complex business models, selling channels and fast-paced trends," says Branden Jenkins, NetSuite general manager of global retail.
"At the same time, shoppers demand an engaging, omnichannel experience that moves with them as they constantly redefine the digital and in-store shopping journeys, rewarding retailers with their loyalty and repeat purchases along the way.
"NetSuite's cloud-based platform and industry-specific solution can solve these challenges and ensure that retailers will never be left behind again with outdated technology," he says.
Reinvigorating the wholesale distribution chain
NetSuite has added new features for wholesale distributors, including warehouse management, eCommerce, order management and procurement. These new features are designed to enable wholesale distributors to adapt to changing customer expectations, competitive pressures and the need to scale fast, according to the company.
Jim McGeever, president and COO of NetSuite, says, "Rapidly evolving customer expectations, increased competition and global distribution networks are forcing wholesale distributors to innovate and adapt in order to survive.
"With these enhancements, NetSuite provides a unified system with the tools they need to transform their business today and the flexibility to adapt to the challenges of tomorrow."
The enhancements announced today deliver key benefits for wholesale distributors across warehouse management systems (WMS), eCommerce, order management and procurement, NetSuite says.
Key features of NetSuite WMS Lite include more efficient barcode scanning, increased customer satisfaction with faster order fill rates and accuracy, better visibility across transactions and faster deployment.
When it comes to wholesale distribution processes, NetSuite has released enhancements for multi-channel purchasing support, Google tag manager; password protect site; login to see pricing; cancel order; application performance sensor; and alternative payments.
For the modern distributor, NetSuite has enabled order sourcing and allocation, release for fulfilment, exception management, and order management insight and KPIs.
Optimising the product lifecycle in the manufacturing industry
NetSuite has released new features to help companies that outsource manufacturing to optimise their operations across every step of the product lifecycle, supply chain and order fulfilment. The new release will deliver collaboration and deep integrations with partners across manufacturing, logistics and shipping, the company says.
According to NetSuite, the company's connected business suite is complete with scalable, intelligent, easy-to-use features that advance supply chain collaboration and streamline all internal and external business processes and transactions.
"Changing customer expectations and global market forces now require manufacturers to be more nimble and innovative than ever before," says of McGeever.
"Unfortunately, many manufacturers are still struggling with systems designed for another era that can't adapt to their needs today. With a unified, flexible and cloud-based system, NetSuite is delivering the collaborative tools to optimise operations today and adjust to the needs of tomorrow."
With NetSuite, manufacturers can utilise a modern cloud solution that can enable them to embrace modern manufacturing and help to position them for the industrial Internet-of-Things (IoT).
Enabling service companies to embrace the modern world
As well as introducing new services for the manufacturing industry, NetSuite has released a number of features for service companies.
New product features target services businesses, including new reporting, resource management, service- and product-based features, governance, risk and compliance (GRC), and billing and project-based segmentation functionality.
The features are designed to help services companies execute on their business vision, expand globally, diversify their operations and future-proof their business, NetSuite says.
"For years, the services sector has struggled to track projects, revenue and staff in a single system as their business models have evolved," says Jason Maynard, NetSuite EVP of development and corporate strategy.
"NetSuite has provided them with a single system that spans services, product and financial data with NetSuite SRP. These enhancements are the next step in ensuring that services companies have a future-proof platform for growth," Maynard says.
Recognising the unique requirements of nonprofits
NetSuite's new features for nonprofits enable companies to connect donations to outcomes and adapt to change, according to the company.
These product innovaitons include NetSuite OneWorld 16, revenue management, SuiteCommerce and custom records.
According to NetSuite, nonprofits are facing a rapidly changing and unpredictable operating environment, and in the face of increasing donor expectations, new business models that blur the lines between nonprofit and for-profit approaches are emerging.
David Geilhufe, senior director of NetSuite.org, says, "Between our deep roster of nonprofit customers and the close, pro bono work we've done with many of these organisations, NetSuite has a deep understanding of the challenges nonprofits face today. We've built out functionality to meet those challenges today, with flexibility to meet the challenges of tomorrow and we will continue to share leading practices to help them fulfill their mission."
Primarily targeted at nonprofits, NetSuite has released OneWorld, advanced financials, advance revenue management, custom records, SuiteGL, advanced approvals, and SuiteCommerce advanced.
Turning obstacles into opportunity for software companies
Software companies are facing more challenges than ever before, and recognising this NetSuite has released new features to enable these companies to treat billing as a strategic advantage, expand globally, and tighten financial controls.
These new features are designed to help software companies adapt to any business model by unifying billing with revenue recognition and expand globally by increasing operational efficiency, streamlining financial reporting, deepening local and global compliance and localising business processes, NetSuite says.
According to NetSuite, software companies today face enormous pressure to innovate, both in their product and business model, where changes to traditional billing practices have forced the industry to adopt subscription- and usage-based billing.
Meanwhile, many software companies are struggling to account for new service practices they've added to their business. Additionally, with software companies undergoing rapid growth and carrying high market valuations, managing that growth and maintaining compliance and auditability becomes a significant challenge, NetSuite says.
To combat this, NetSuite provides a scalable system that supports software companies in start-up mode, and through growth stages beyond their IPOs, with a single system that can grow with the business. Financial reporting capabilities help businesses execute through the auditing process, NetSuite says.
"NetSuite has a long track record of supporting software companies throughout their evolution, from start-up, to fast-growth, to global enterprises," says NetSuite co-founder, CTO and chairman of the board, Evan Goldberg.
"These latest enhancements are a testament to our continued innovation and support for businesses in the software industry. With NetSuite, they can adapt and grow, knowing their business software will evolve with them and with the industry," he says.
Related stories
Top stories