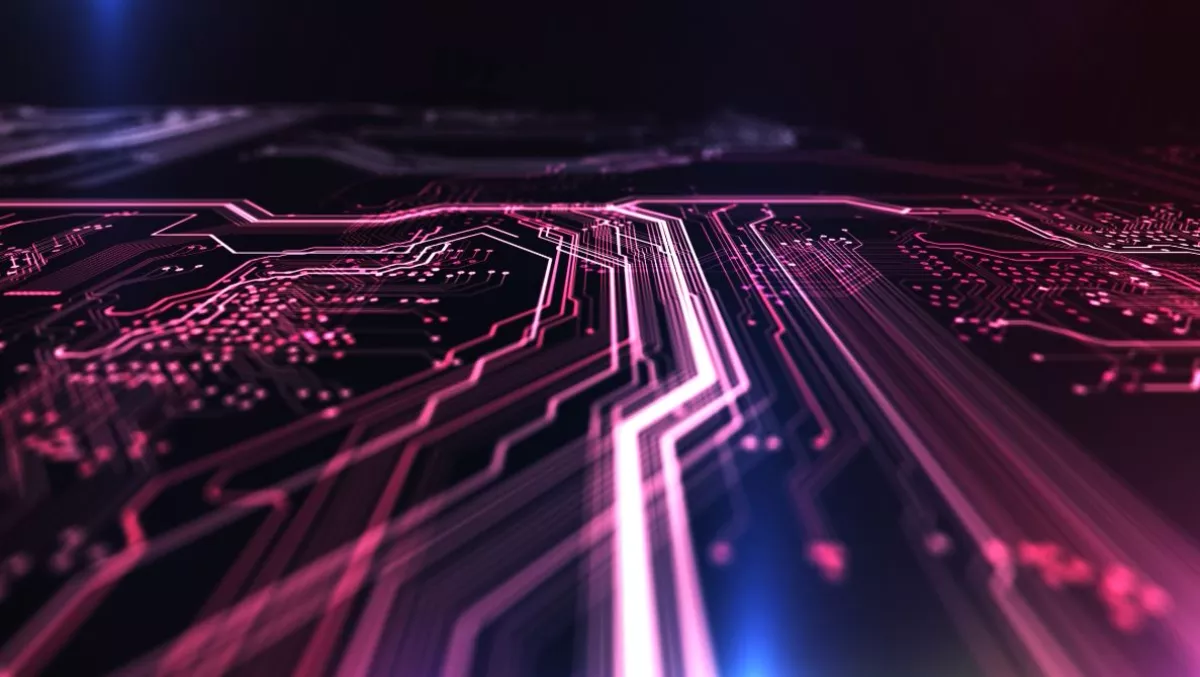 Network infrastructure: The foundation of a successful business
FYI, this story is more than a year old
From communications to services, the modern world is changing. We are more online and more digital than ever before. And it's no wonder why. According to recent research, digital transformation will add an estimated $45 billion to Australia's GDP by 2021 and increase its total growth rate by 0.5 per cent each year.
With an emphasis on digital products and services, alongside a focus on the adoption of emerging technologies, digital transformation has the power to accelerate growth, drive competitive advantage, and improve areas like work, healthcare, and education.
With modern technologies taking us online, businesses and governments must keep up. There is growing pressure on governments, as an example, to provide instant access to online services and infrastructure. And they are, across the world we're seeing growing excitement over the notion of smart cities.
According to Grand View Research, the global smart cities market will be valued at USD 2.57 trillion by 2025. In Australia alone, the government has promised AUD 50 million to its Smart Cities and Suburbs Program which is committed to the delivery of innovative smart city projects that improve the livability, productivity and sustainability of cities and towns across Australia.
According to market analyst Roland Berger, there are three areas which affect the technological advancement of any city: the specific areas of application, the level of strategic planning, and the IT infrastructure.
When we consider the application, it's worth noting that there are a number of areas that can be made smart in a city: health, education, energy, buildings, and mobility – making it a key consideration for public administration, who have a number of stakeholders.
Citizens, businesses and officials must work in harmony to deliver meaningful projects and technologies that match expectations. In turn, this has a direct impact on the technological workings and IT infrastructure demands placed on a project, and ultimately dictates their success.
Connected, responsive, and intelligent cities are becoming a reality. This is thanks to deployments across infrastructure and healthcare projects that have quickly demonstrated the potential of connectivity to businesses and individuals.
For example, in the healthcare sector – which is changing dramatically thanks to digital transformation initiatives. The goal of smart healthcare is to put all the necessary patient data quickly, and intuitively, in a doctor's hands – from personal data to patient history, prescriptions, or test results.
It sounds simple, but up to very recently, healthcare providers have used disparate systems across departments which do not provide a holistic view of a patient or their health – which is why such initiatives are gaining interest in the market.
But creating a responsive environment within healthcare presents the same challenges as developing a smart city – it demands thousands of sensors monitor… well, everything. What's more, these sensors must communicate with each other to better inform decision making and citizen experience.
For healthcare specifically, the growth of mobile health apps and wearable technologies puts the industry ahead of many others in terms of becoming a reality. It allows patients to be more informed about their health – actively monitoring themselves with the latest gadgetry. At the same time, healthcare professionals are increasingly gaining access to the data acquired and are leveraging it to support informed decisions on treatment.
However, all industries are far from having a level of standardisation when it comes to being digital. And this is a core component of smart cities, as it allows data to be pulled together for better decision making based on full information sets.
There are several reasons for this, but it comes down to Roland Berger's theory of technological advancement for a city – and the need for focus on specific applications, strategic planning, and most importantly IT infrastructure.
Across every industry, in order to get smart, and to achieve true innovation, organisations need a fast, scalable, and secure network in place. In fact, without the right network infrastructure in place, professionals – across key industries like health, education, energy, buildings, and mobility – could quickly find themselves inundated with more data, and more systems than they can handle, putting individuals at risk when fast decisions are needed.
George Wilson, Director of Operations, APAC, at Paessler AG – PRTG Network Monitor
Related stories
Top stories