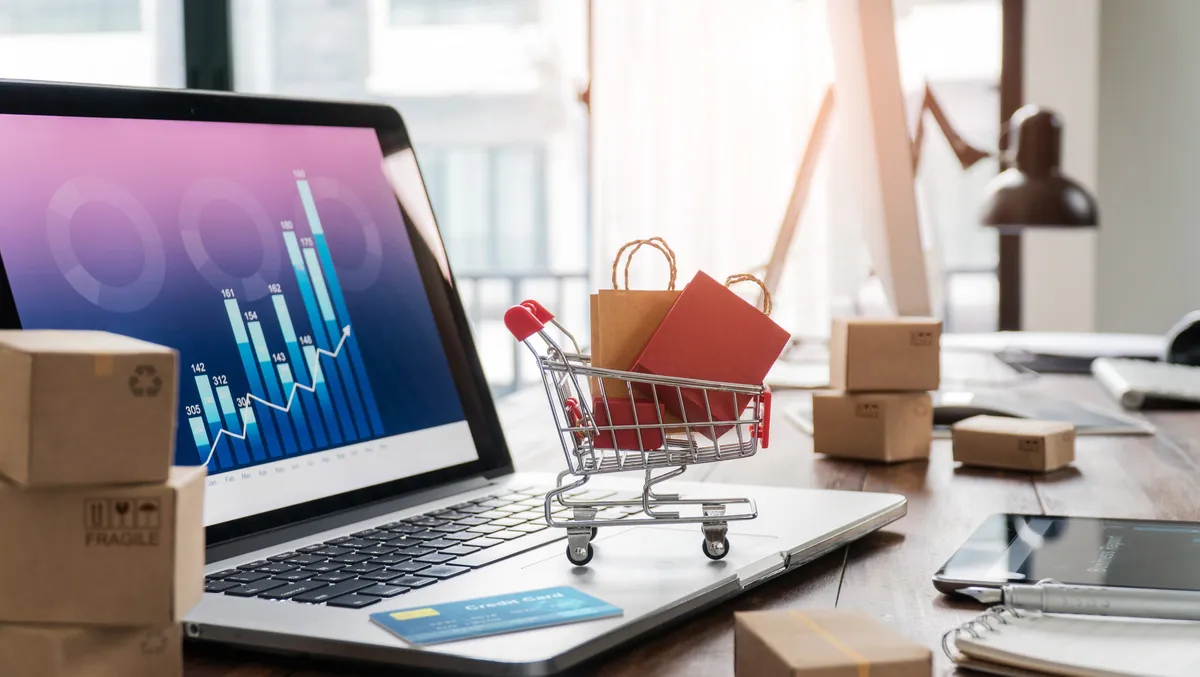 New FedEx report reveals biggest trends in eCommerce
FYI, this story is more than a year old
The latest eCommerce trend report commissioned by FedEx Express, a subsidiary of FedEx Corp, shows that small and medium sized enterprises (SMEs) and consumers agree that there's room for further growth in the already booming eCommerce sector.
Leveraging eCommerce growth is an especially golden opportunity for Australia and Asia Pacific SMEs where cross-border eCommerce is estimated to grow at a 13% annual growth rate (CAGR) between 2020-2025 to US$247.5 billion, FedEx states.
The What's Next in ECommerce survey polled small and medium sized enterprises (SMEs) and consumers in 11 markets within the Asia Pacific, Middle East and Africa region (AMEA) including Australia, in July 2022 to explore the continuing evolution of eCommerce in the region and identify the trends that could fuel their future growth.
Kawal Preet, President of the Asia Pacific, Middle East and Africa (AMEA) at FedEx Express, says, "COVID has accelerated our lifestyles to a pivot point where shopping online has been normalised across all demographics, and there's no going back. With that, eCommerce is set to take a growing proportion of total consumer spend. With more people shopping online consumer preferences are becoming increasingly sophisticated.
"As SMEs and e-merchants evolve their online sales platforms, our research uncovers opportunities for businesses to capitalise on what consumers want. Customer experience is the driving force behind how e-tailers engage with their customers and how we are innovating our shipping solutions. With an expanded portfolio specially developed for eCommerce businesses, FedEx is well positioned to support the changing expectations of consumers and the continuation of eCommerce growth."
Australia is the eleventh largest eCommerce market in the world with US$31.3 billion in revenue in 2021. The Australian eCommerce market grew by 15% in 2021, contributing to the 15% global growth rate.
ECommerce sales are expected to increase over the coming years as new markets emerge and global growth continues, with this development propelled by East and Southeast Asia with their growing middle class and lagging offline infrastructure.
Asia Pacific, which includes the world's biggest eCommerce markets like India, Mainline China, Japan and Korea, will see revenue from eCommerce sales reaching US$2.09 trillion this year as 57% of the region's population shops online, FedEx states.
Additionally, Asia Pacific and Australasia will account for more than 45% of the global absolute value growth in eCommerce during 2020-2025. Both SMEs and consumers are maturing in their use of eCommerce and both groups agree that the pandemic-driven utilisation of eCommerce is here to stay.
Eight in ten SMEs believe eCommerce will become more important in their business in the next three years, with nine in ten believing they are well prepared for the challenge. Regionally, 80% of consumers reported that eCommerce had taken a greater share of their total purchases over the past three years, while 71% see further increases ahead.
SMEs in Australia acknowledge the increased importance of eCommerce to their business seen over the past three years, with 77% also agreeing it will continue to become even more important in future. Nine in ten SMEs are excited by this and believe they are well positioned to capitalise on this growth.
For Australian consumers, nine in ten see the growth of eCommerce through a positive lens; with the biggest perceived benefit the ability to access products cross-borders at the click of a button. It is estimated that cross-border eCommerce in Asia Pacific and Australasia will grow at a 13% CAGR over 2020-2025 to reach USD247.5 billion by 2025.
As more consumers participate in the on-demand economy and increasing shipment volumes puts pressure on e-tailers, maintaining customer service quality is critical. The survey data reveals a significant 15% gap between how Australian SMEs rate their own eCommerce customer experience and how consumers view it.
The biggest gaps appeared in having an efficient returns service (15%) and access to customer support (13%). Deliveries taking too long was named the number one pain consumer point (49%) followed by handling returns (39%).
Consumers typically expect delivery within three days to one week, but there is a clear desire for delivery to be at least more reliable if not faster. While the impacts of staffing shortages and resignations have been less pronounced in Australia than in most other AMEA markets, 65% of AMEA e-tailers reported they were struggling to handle the growing number of orders they were receiving.
Further, amid surging demand for talent, recruitment has proven challenging for SMEs with 73% experiencing extremely high levels of resignations over the past 12 months as the global Great Resignation phenomenon has impacted the region.
Regionally, 62% believed there were too few people for too many jobs, with eCommerce marketing and sales experience being most in demand. SMEs are adopting a dual approach in response, recruiting talent from outside their business and upskilling current staff through training to meet demand in a tight employment market.
Peter Langley, Senior Vice President of FedEx Australasia, says, "The growth of eCommerce, changing consumer behaviours and the evolving expectations across Australia and beyond has opened up new and exciting opportunities for businesses to succeed. By providing simple, streamlined solutions we make order fulfilment easier, and enable SMEs to ride this wave of growth and remain competitive.
"Our What's Next in ECommerce white paper reveals that there is plenty of fertile ground for e-tailers to experiment with new approaches that can help build their customer base."