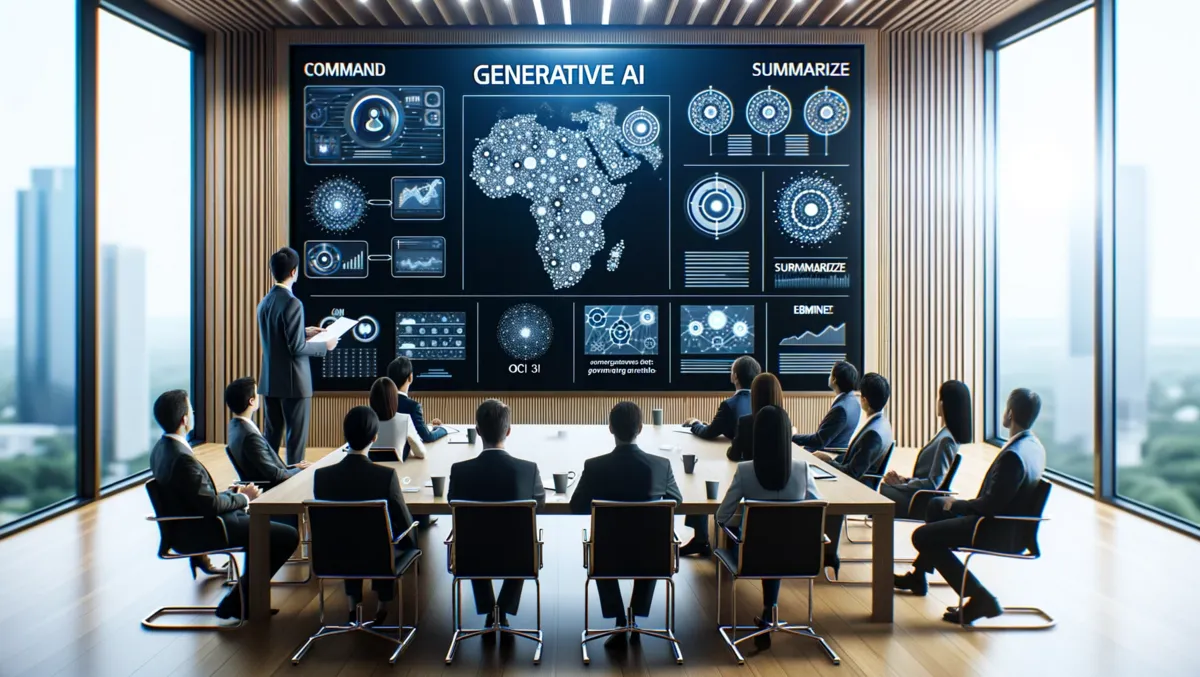 New Generative AI Service coming to Oracle Cloud Infrastructure
Sun, 22nd Oct 2023
By Sean Mitchell, Publisher
Oracle recently declared the limited availability of its Oracle Cloud Infrastructure (OCI) Generative AI service. Developed in partnership with Cohere, a leading AI enterprise platform, this service is engineered to "help organizations automate end-to-end business processes, improve decision-making, and enhance customer experiences while keeping their data secure and private."
The OCI Generative AI service is a managed platform that allows enterprises to incorporate large language models (LLMs) in their applications via an available API. Once generally available, the service will work in concert with AI Vector Search, a feature of Oracle Database 23c. This feature offers "retrieval augmented generation (RAG), a generative AI technique that combines pretrained LLMs and proprietary business data to deliver responses with higher accuracy."
Clay Magouyrk, Executive Vice President of Oracle Cloud Infrastructure, said, "Oracles unique industry knowledge has enabled us to create state-of-the-art generative AI services for organizations to automate their processes, make better decisions, and improve the experiences they deliver to customers. Through our partnership with Cohere, customers will be able to embed generative AI easily and securely into their technology stack."
The service will support various AI models for specific enterprise requirements. For instance, the 'Command' model can be used for text generation, text summarization, and chat functionalities. Another model called 'Summarize' can abstractively condense text to support unique use cases, such as summarising complex legal documents or long email chains. The 'Embed' model translates text into numerical vectors, supporting text classification and semantic search, among others.
Sam Mahalingam, Chief Technology Officer at Altair, expressed confidence in Oracle's new offering, stating, "We believe generative AI will transform the way we work. Customers will be able to describe the desired outcome in natural language format, and an LLM will automatically produce solutions."
Oracle and Cohere focus on the principles of data security, model customization, latency, and helping companies deploy AI technology responsibly, mentioned Martin Kon, President & COO at Cohere.
Besides, Oracle has enhanced existing services such as Oracle Digital Assistant, which now incorporates generative AI features, and OCI Language Healthcare NLP, adding healthcare insights through natural language processing.
Marc Staimer, Senior Analyst at Wikibon, concluded, "The OCI Generative AI service is the first generative AI cloud service to deliver enterprise-level security, flexibility, and user tuning that the market has been demanding."