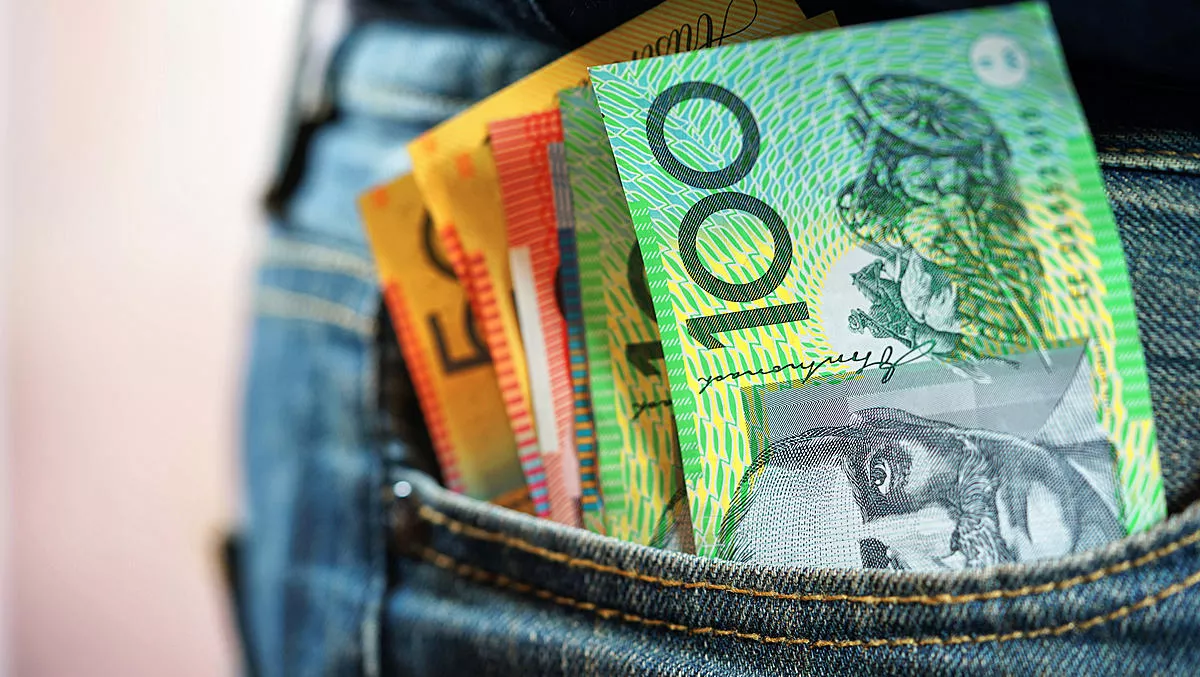 New portals at ACT Revenue Office cut refund processing time by 90%
Thu, 19th Mar 2020
FYI, this story is more than a year old
Providing services for around half a million taxpayers is difficult at the best of times, but outdated paper processes and an aging IT infrastructure meant the ACT Revenue Office really had its work cut out. The department set out to modernise and simplify processes with self-service portals built on OutSystems, saving both citizens and employees valuable time.

● Eliminated 90,000 annual paper notices
● Emails received reduced from 60,000 to 20,000 annually
● Reduced refund processing time by 90% (10 working days to 1 day)
● Real-time dashboards and SLA reporting
The ACT Revenue Office equates to more than $2 billion a year in taxation revenue. Responsibilities include collecting Payroll Tax and Rates and holding in trust rental bonds between agents, lessors, and tenants. It deals with over 4,000 businesses, 175,000 rate-payers, 15,000 concession holders, 250 real estate agents, and 800 lessors, processing over 12,000 conveyance transactions per year.
However, a lot of processes had remained manual, time-intensive and paper-based—for citizens and employees alike. Historically, a lack of connectivity meant back-office staff had to rekey data taxpayers had submitted via web-forms. It took weeks to gain insight from reporting, which sometimes proved unreliable. End-to-end processing for tenant refund requests could take the best part of a month and payroll tax lodgements were often suspended while staff dealt with taxpayer data entry errors.
"We had multiple legacy systems—some up to 20 years old," says Domenic Dichiera, Senior Director of Business Systems at ACT Revenue Office. "They didn't communicate with each other, which led to lots of manual workarounds. It was impossible to gain enterprise-wide reporting. Modernisation for the ACT Revenue Office is more than simply digitising existing processes. It's about putting the citizens and taxpayers at the centre of the processes and wherever possible, removing interactions with Government.
To meet these challenges, the organisation set up the Revenue Collection Transformation Program (RCTP) overseen by head contractor and OutSystems partner, DB Results. It also formed a new internal Business Systems team comprised of 18 staff, including developers, analysts, testers, and support. One of the team's significant challenges was to modernise the outdated rental bond processing system that handles and distributes deposits between landlords and tenants when a lease comes to an end.
The RCTP set out to deliver a new data warehouse, a transaction processing system, and two customer-facing self-service portals. Unfortunately, the modernisation hit a snag being unable to 'spin up' the IT provider's self-service portal platform.
The team was faced with a pressing deadline to build its own portals and needed an approach that would be fast to deliver, easy to adapt, and cost-effective to maintain.
Reusing existing modules, DB Results was able to take advantage of the speed and flexibility of the OutSystems platform to meet the Revenue Office's specific needs.
In under a year, the team implemented two portals—one for payroll tax that helps around 4,000 taxpayers lodge assessments every month, and another for the rental bonds process, which now allows transactions to take place entirely in the cloud.
"In the past, the way we approached our rental bonds was straight out of the 1980s," says Domenic. "It was overdue for digitising and reengineering with an online portal, and OutSystems was the obvious choice for us.
While there was an initial change management challenge, regular demonstrations at the end of each sprint played a vital role in getting buy-in from even the most experienced staff members.
"Getting our business people into one room and seeing that we could turn an idea on Monday morning into a showcase on Friday afternoon—that was very surprising and pleasing," says Domenic.
With the new rental bonds portal, agents, lessors, and tenants can all access the same information in the cloud at the same time. Instead of spending hours rekeying customer data, everything users submit online is automatically updated in the back-end system. The majority of interactions and transactions can now take place without any intervention from the ACT Revenue Office.
The OutSystems rules engine ensures that incomplete or faulty rental bond records are captured and prevented at source in the portal. Now, staff can spend their time on value-adding tasks instead of chasing people to fix incomplete data. It's a huge change and one that's happened with incredible speed.
"I've worked in this industry for over twenty years and OutSystems provides the fastest, best value, and highest quality approach I've seen," says Domenic.
The Revenue Office's new self-service platform has delivered numerous benefits for both employees and users. For ACT's citizens, unless a refund request is disputed, the Government is removed from the process almost entirely and requests that used to take up to three weeks can now take a day or less.
"There are three types of notices we used to send to 30,000 bonds a year," says Domenic. "But thanks to OutSystems, all that correspondence now happens online, so that's 90,000 envelopes we no longer have to send out.
Dashboard reporting that once took a week is now available in near-real-time. The Revenue Office plans to reduce the number of staff dedicated to rental bonds—moving staff into roles that add more value to the organisation.
Perhaps the most significant impact, though, is that everyone is happier. The staff now have efficient workflows and fewer complaints from unhappy citizens, and tenants get their refunds far quicker, with less effort.
The process took just a matter of months, and the Revenue Office has now taken the OutSystems platform in-house, where two developers are responsible for rolling out new enhancements every few weeks.
"That's one of the best things about OutSystems," says Domenic. "It's given us direct control over how we enhance the platform. We have so much more flexibility.
Major releases are planned for the near future to help the Revenue Office digitise the rest of its business. Going forward, it plans to build all in-house portals on OutSystems.