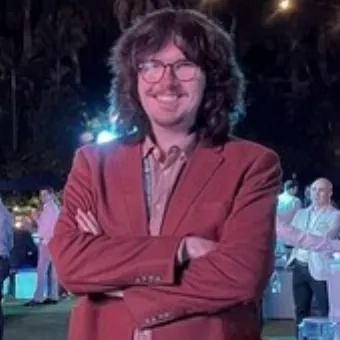 By Zach Thompson, News Editor
New Relic has announced the general availability of a first-of-its-kind service level management experience to allow developers, operators and executives to utilise SRE best practices.
Additionally, the observability company says these practices will be used to maintain system uptime and reliability.
Some of the features in New Relic's service level management experience include one-click Service Level Indicators (SLIs) and Service Level Objectives (SLOs) setup, recommendations to customise metrics, unified health reports and alerting for SLO compliance, and error budget tracking.
Furthermore, New Relic says its customers can use service level management without additional costs or licenses as it is included in the all-in-one New Relic One observability platform.
"Our mission is to help every engineer do their best work based on data, not opinions," New Relic CEO Bill Staples says.
"With service level management in New Relic One, we're empowering engineers to adopt and operationalise the industry best practices in SRE and DevOps, making standardised reliability and uptime measurement a critical part of the entire software development lifecycle.
"Feedback from developers, operations and even executives at companies who have used this capability in preview has been overwhelmingly positive.
"I look forward to all our customers adopting this capability and realising more value from their investment in New Relic for all their observability needs.
New Relic also says this new offering improves the value of the company's existing services and reinforces its position in the observability platform market.
Citing the widespread increase in adopting agile development, DevOps, CI/CD, and pipeline automation practices to make software delivery faster, New Relic says one of the main consequences of speeding up this process is that each software release comes with a risk of impacting a company's customer experience, availability, performance and other business KPI goals.
The company says that if teams want to increase release velocity and adopt SRE best practices sustainably, they are forced with three main challenges.
One of these issues is a lack of knowledge about which system metrics will have the most significant impact on business performance.
Secondly, New Relic says it takes months for multiple teams to implement standardised SLO and SLI based monitoring.
Lastly, tracking service levels, manual processes, and ad hoc tooling instead of a comprehensive, straightforward product experience is a common requirement of teams.
New Relic says its service level management addresses these challenges by offering development teams a one-click option to set up and track their SLI and SLO metrics.
As a result, each team's setup is relevant to the services they manage while being in a consistent report familiar to engineering leaders and executives responsible for managing multiple teams.
"At Zip Co, our payments platform relies on best-of-breed technology to create a strong digital customer experience. Our engineering teams define and measure service level indicators and objectives as part of our Site Reliability Engineering practice to provide the best experience for our customers and partners," Zip Co. SRE senior engineering manager Andrew Myers says.
"The New Relic service level management solution makes it very easy to do this with a simple and easy to understand interface to help us track error budgets.
New Relic's service level management experience includes:
One-click setup: Create SLIs in one click and automatically establish a desired performance and reliability baseline for SLO compliance.
Guided configuration: Use recommendations powered by historical data to establish benchmarks and customise and configure SLIs and SLOs.
SLO/SLI automation and organisation: Set service boundaries and track reliability across teams based on automatic benchmarks, tags, reports, bespoke views for service owners and business leaders, and automation through Terraform.
Unified reporting and alerting: Monitor and alert on SLI attainment, SLO compliance metrics, and error budgets in a cooperative, transparent dashboard. Tie these measurements back to customer-facing SLAs to ensure compliance and reduce risk.
Free access: All service level management capabilities are available for New Relic customers with full platform access for no additional cost.
New Relic says its service level management is now generally available across all regions through New Relic One.