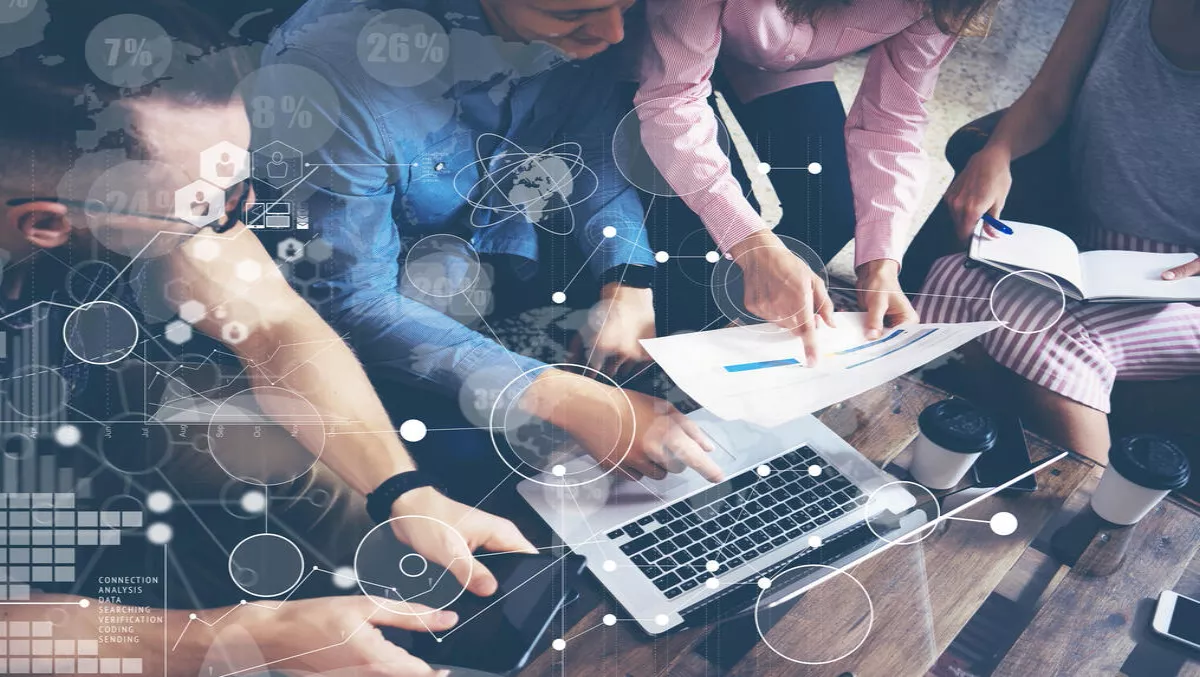 New tech brings cloud on-premises to meet secondary data demands
FYI, this story is more than a year old
A wave of IT decision makers are shifting their focus to secondary storage as a way of driving digital transformation.
The need to find new value from secondary copy data is driving customers away from traditional "scale up" purpose build appliances and towards alternative technology for storing and managing their data workloads.
That's according to Commvault, who believes that as much as 70% of customer data is consumed as a secondary copy.
"Yesterday's architectures for enterprise data protection are simply inadequate for the kinds of agility and efficiency that modern organisations of all sizes are demanding," explains Jason Buffington, principal data protection analyst, ESG.
Commvault is aiming to deliver these new, required levels of agility and efficiency with the launch of two new data infrastructure platforms which are available in two ways: Commvault HyperScale Appliance and Commvault HyperScale Software.
Aiming to fuel hybrid IT environments, Commvault's latest offering is a unified data protection and management platform that delivers cloud-like services on-premises, allowing users to move workloads across all infrastructure including public and private cloud and on-premises.
Commvault HyperScale Appliance
Commvault HyperScale Appliance is a data infrastructure solution that integrates compute, storage, networking, virtualisation, backup and recovery, full lifecycle data management and analytics into a single platform across the data center and in the cloud.
Commvault introduces the platform as the ideal solution for protecting and managing data across multiple remote offices, branch offices and data centers.
It features data capacities ranging from 32TB up to 80TB (usable storage) with the ability to scale out in any number of configurations to meet customer requirements well into the multi-PBs range.
In addition, the platform leverages a built-in operating environment, virtualisation, and storage technologies from Red Hat.
Ranga Rangachari, vice president and general manager, Storage, Red Hat, comments, "Data protection can be a key capability for any hyperconverged infrastructure stack, and we're pleased to have contributed Red Hat's powerful, flexible open technologies to help Commvault bring Commvault HyperScale to the enterprise."
"Commvault has developed an enterprise-ready, cloud-scale solution that can help customers to transform their data centers to enable greater operational efficiency, resiliency and scalability."
Commvault HyperScale Software
Commvault's HyperScale Software bring scale-out infrastructure to the Commvault Data Platform and integrates with storage arrays, hypervisors, applications and a range of cloud provider solutions.
As it's based on customer hardware preferences, organisations can choose hardware configuration sizes and models from a range of companies, including these initial program participants: Fujitsu, Cisco, Lenovo, HPE, Super Micro Computer, Huawei and Dell-EMC.
According to Commvault, the new HyperScale Software delivers the following benefits:
Agility, resiliency and availability to on-premises data and applications
Modular scale to grow with the needs of the business; Non-disruptive capacity and performance expansion
Built-in resiliency (erasure-coding with no single point of failure)
Includes the Commvault Data Platform's high availability and disaster recovery capabilities, and automation, orchestration and self-service capabilities
Better TCO versus legacy scale-up solutions with lower procurement cost and operational overhead
Scale out capacity to multi-10s+ PBs
N. Robert Hammer, chairman, president and CEO of Commvault, says, "Commvault HyperScale Appliance and Commvault HyperScale Software are infrastructure options that provide flexible models for consumption while helping customers replace costly legacy hardware, avoid vendor lock in, and cloud-economics that were previously unavailable."
The Commvault HyperScale Software and Commvault HyperScale Appliance are available directly through Commvault or through the company's global ecosystem of partners.
Related stories
Top stories