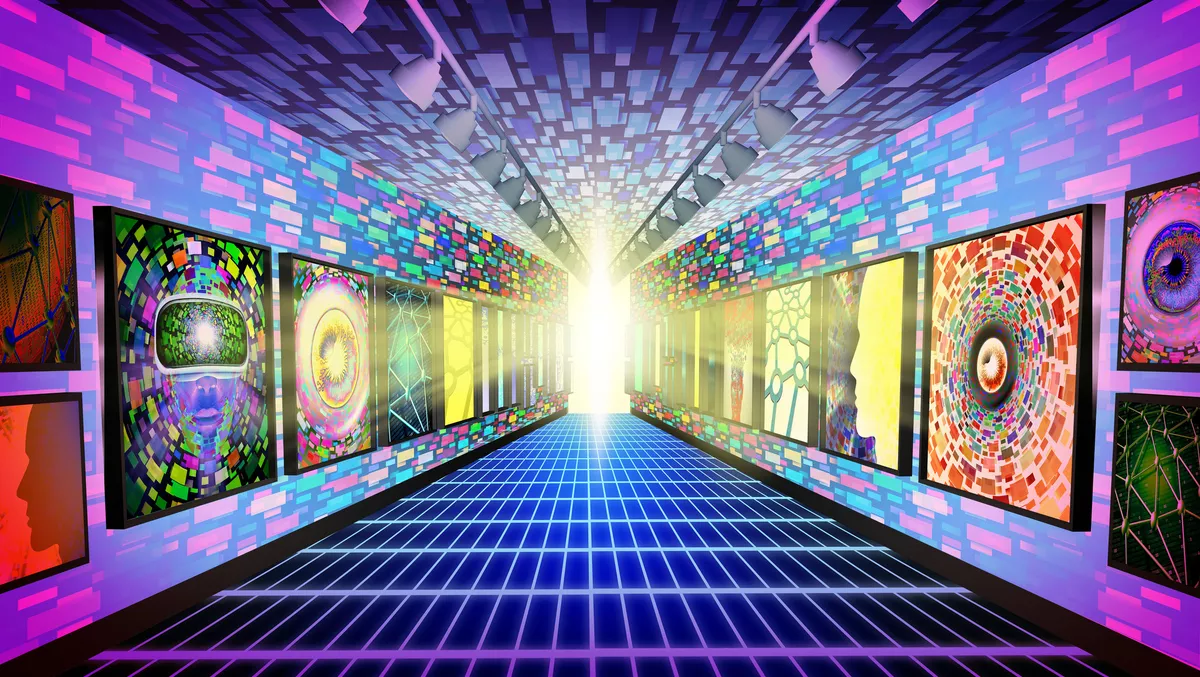 NFT trends and opportunities: expert reveals all
FYI, this story is more than a year old
The NFT market is growing at an exponential rate, with unprecedented liquidity. The market for NFTs recorded sales worth $25 billion in 2021, and one NFT artwork alone fetched a record-breaking figure of $69.3 million at a Christie's sale. Even big brands like Coca Cola and Gucci are getting in on the action.
In traded NFTs, sales topped the billion-dollar mark in a few months, followed by a billion dollars per quarter and then a billion dollars per month, according to data collected by nonfungible.com. Already sales have totalled about $11.8 billion in 2022.
However, in saying this, the market is more speculative and volatile than ever before. This kind of growth usually sees market instability, unrealistic expectations and even disappointments. Where business is concerned, NFTs can represent existing physical objects, whether real estate, sneakers or entirely new creations such as artworks, collectibles, sports memorabilia and other rare objects. Indeed it's often sports, like the arts, where you find some of the newest trends being embraced — and monetised.
Collectibles: hot property?
One of the most significant trends in NFTs right now is the popularity of collectible NFTs. In sales, NFT collectibles outstrip by a huge margin sales of games, art, metaverse and utility NFTs. It's probably why the Australian cricket board and players union just recently inked a multi-year licensing deal to issue NFTs to make the most of the demand for digital collectibles.
While NFTs can sell for crazy amounts of money, that doesn't mean it's a sure bet as an investment. For example, an NFT of the first tweet issued by Twitter founder Jack Dorsey initially sold for $2.9 million in March 2021.
However, when the owner, crypto entrepreneur Sina Estavi, tried to resell it recently, he was offered a measly $6,800. In short, the NFT market may be in a bubble, but it's never clear this is the case until it's too late, when the bubble bursts.
Research before deep diving
Just because Coca Cola and Gucci have created NFTs doesn't mean every business should rush to create their own digital tokens. While FOMO might push a company to avoid missing out, these huge, global brands can afford to take a punt on an unknown investment like a branded NFT. If it works, it can add to the brand equity in this new virtual space, and if it doesn't, it was just an experiment.
The secret to the execution
There is a lot more to the potential of NFTs than just some niche digital collectibles - if executed well. Although it requires a well-developed strategy and an ongoing investment in time and money to make NFTs a genuine part of a multi-faceted digital consumer experience, the opportunities are significant.
Extending product lines into the digital realm, whether t-shirts, soft drinks or property, presents some exciting possibilities. Brands like Nike are already thinking along these lines, according to its CryptoKick patent that links a pair of Nike sneakers with a virtual twin.
This sort of innovation gives buyers a stronger sense of brand ownership in both the physical and virtual realms. In addition, it allows them to market to consumers and understand more about their preferences in the digital space.
Is your business NFT-ready?
The rise in popularity of NFTs shows that the digital realm opens up many exciting possibilities.
Yet the market is highly changeable, and while collectibles may be popular right now, there's no guarantee this will continue or that the cost of digital creations in the form of NFTs will hold their value.
To be prepared, businesses can look at ways to create NFTs with exclusive value that will be attractive to customers, whether limited edition artworks, collectibles or unique attributes or exclusive offers. The key is to see the potential of new markets and where to convert your business's existing product or service into a viable, valuable digital offering.