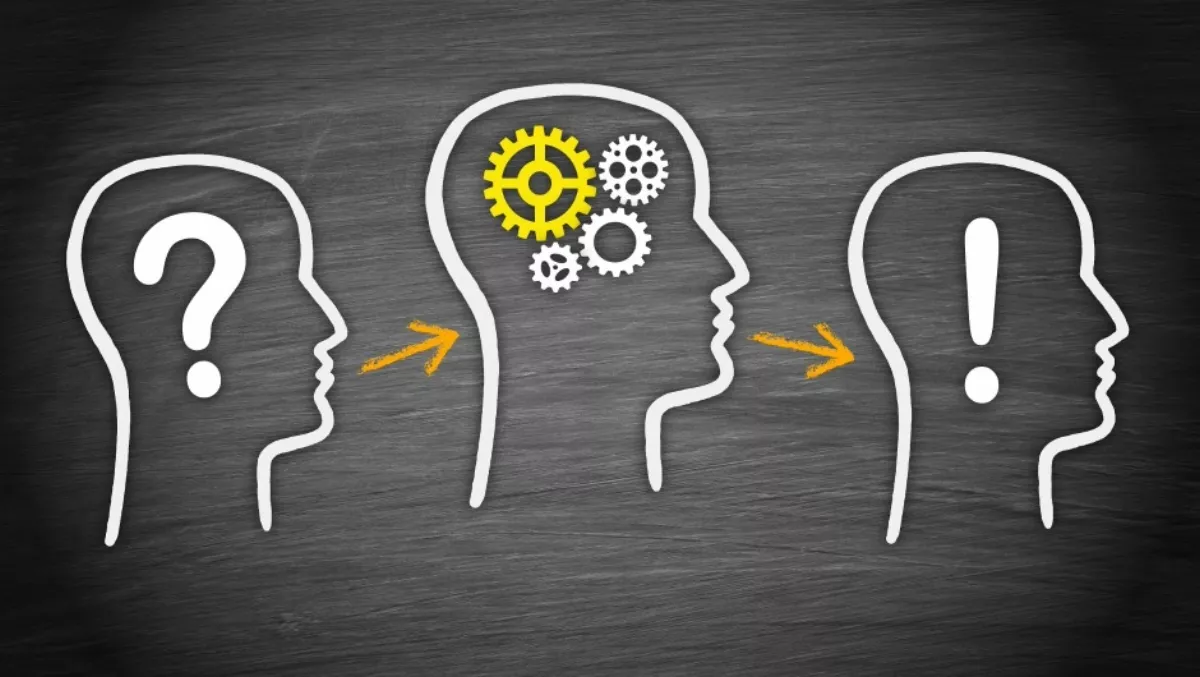 Nigerian entrepreneur launches new startup in Brisbane
FYI, this story is more than a year old
It's a little known fact that Africa has experienced a surge of activity in the technology age, and today Kenya and Nigeria are leading the continent when it comes to fundraising and startups. On top of this, key entrepreneurs from the region have begun to make their way down under.
For one, serial entrepreneur Adedayo Charis now calls Brisbane home, after travelling here from Nigeria in 2011 to study. Alongside his studies, Charis also quickly became part of the budding startup culture in the country.
In 2015, he graduated with an engineering degree, and by this stage had developed and sold several startup companies including 'by and by tech' (developing tablet devices) and 'TransitKonect', a taxi-booking app, which was designed to help with the traffic and unemployment issues within Africa. TransitKonect was announced a winner of the Tony Elumelu Entrepreneurship Program (TEEP).
Charis is now gearing up to launch his third startup, the iKON Tracker, which has already been recognised as one of the top 30 startups at DEMO Africa, featuring some of the most innovative start-ups in Africa.
On 7 June iKON will be launched in Brisbane at the Ithaca Auditorium in the City Hall. Backing iKON and attending the soiree is Aaron Birkby, right hand man to Steve Baxter's of The Shark Tank and an active member of the Australian startup community.
Birkby has a reputation for moving startups to Silicon Valley, is also currently a Board Member of Startup Weekend Australia, and is expected to be joined by a good contingent of the Queensland startup community at the event, along with local media, entrepreneurs, investors and early tech adopters.
Charis says the iKON Tracker is the "ultimate tracking device that you can put on just about anything, or anyone." The multifunctional device, syncs up with your smartphone via Bluetooth and the free app, and without needing WiFi or data, allows users to track down everything from pets to keys to a laptop, bag, wallet, or bike.
With its LED and ringer capabilities, the iKON tracker will also help users find your misplaced keys, laptop, or just about anything, according to Charis. With the iKON app, users can also create a Geofence and get notified immediately when they leave something behind - for instance a wallet or laptop for the day.
On a broader scale, Charis says the iKON Tracker hopes to address the ever-growing terrorist attacks and kidnapping cases that happen all over the world, every single day.
"Our very own shores in Australia have borne witness to a host of kidnappings – Daniel Morcombe and the Beaumont children, to name a few nationally covered cases. If these children had trackers on them, would they have been found?" he says.
In this sense, The iKON Tracker hopes to provide a practical and preventive solution to the loss of valuable items and things, and to protect and find anything people value most.
Immediately following the launch event in Brisbane, iKON will be taking its technology global and commencing its campaign through Kickstarter, the world's largest crowdfunding platform.
Related stories
Top stories