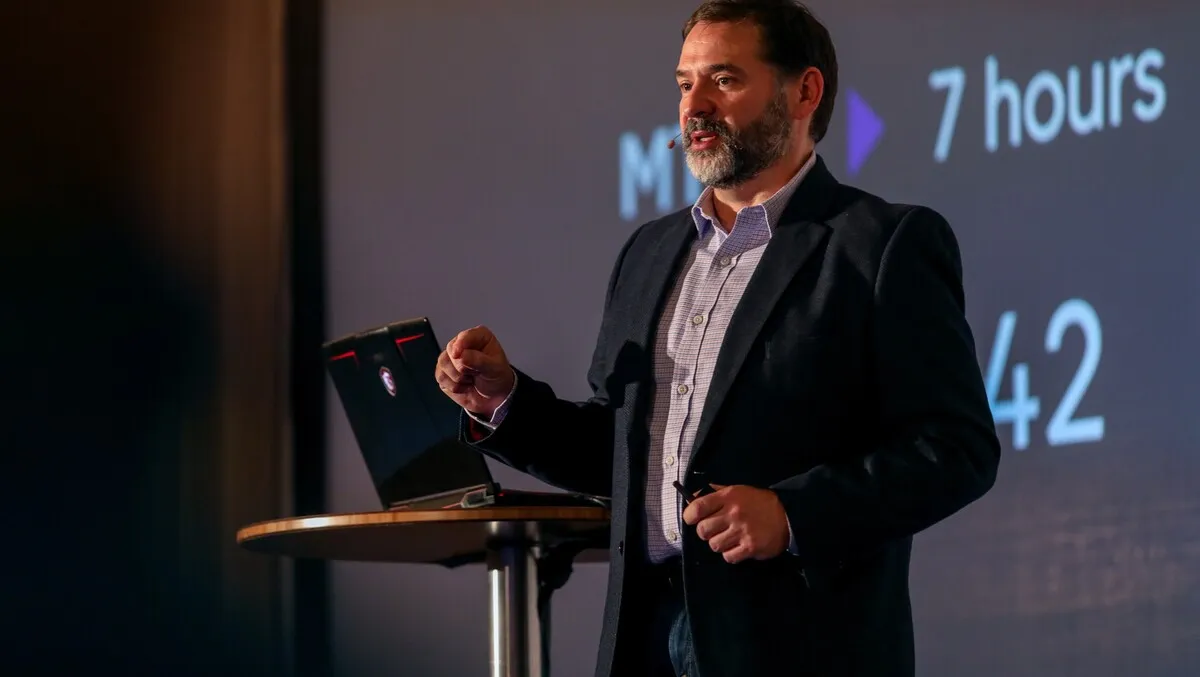 Note to employers: jobseekers demand seamless digital experiences
Tue, 13th Jun 2023
From the Great Resignation to Quiet Quitting, employers are having to manage rapidly evolving and ever more nuanced dynamics within the workforce. Organisations are being required to rethink how they engage with existing and prospective employees as attitudes towards work dramatically shift because of the pandemic and, more recently, the increased cost of living.
At the same time, worsening skills shortages in many sectors are now impacting substantial numbers of organisations, hindering productivity and growth. This means business leaders are focussing heavily on their employer brand. In a fiercely competitive labour market, employers recognise they need to do more to attract and retain staff: increased flexibility, employees well-being, enhanced training and development opportunities, work/life balance.
One area, however, that can sometimes be overlooked to improve employer brand is digital experience. Research by Cisco AppDynamics finds that 99% of job seekers in Singapore feel it is important the applications they use to find and apply for jobs provide a fast and seamless experience without any delays or disruption. And significantly for employers, 73% claim that if these applications fail to perform, it puts them off working for the employer.
Digital experience is now critical to attract new talent
The fact that almost three-quarters of job seekers are likely to be deterred from applying for a job because of a bad digital experience should be concerning for business leaders.
The reality is that expectations for great, seamless digital experiences have skyrocketed worldwide as people have become more sophisticated and selective about the applications and digital services they use. As consumers, we have seen the level of digital experiences that are now being offered by innovative brands, and we have come to expect this every time we use an app. Additionally, our reactions to poorly performing digital services have become stronger.
Evidently, these attitudes and behaviours are now extending to how we engage with prospective employers. 79% of people in Singapore admit that if the applications they were using to find and apply for a new job didn't perform properly, it would leave them feeling anxious and angry. Job seekers have zero tolerance for poorly performing applications - in fact, as many as 57% states that employers have only one shot to impress them with their digital services.
Without a doubt, applications and digital services play a pivotal role in how people look for, research, and apply for new jobs. The average person in Singapore now uses almost six applications or digital services when looking for or applying for a new job – and this increases to eight in the U.S and nine in India. The most heavily used digital services are job sites, social media platforms, employer websites and employer review sites. And most people use at least one of these services several times a week.
Employers must focus on application performance to attract new talent
In line with many other forecasts, the research (among 12,000 employees and job seekers in 12 countries) indicates there will be continued movement in the labour market throughout 2023. In Singapore alone, 62% of employees state they are likely to look for a new job in the next 12 months.
Therefore, employers need to ensure their applications and digital services are ready to deliver the seamless digital experiences current and prospective employees are looking for. 86% of people report they want to work for an employer that provides great, seamless digital experiences throughout the recruitment process.
Organizations need to ensure they are providing prospective employees with a fast and seamless experience, whether that is through the job opening pages on their websites or through email and messaging tools. And they need to provide existing staff with highly performing tools and technologies to always do their jobs.
Currently, however, many IT departments are struggling to manage application availability and performance, particularly those that have moved to multi-cloud and hybrid environments. Technologists are facing soaring complexity across an increasingly fragmented and dynamic IT estate, and they don't have the unified visibility necessary to get a clear line of sight on applications running across on-premises and cloud-native environments.
Of course, the danger is that IT teams are unable to identify and fix issues before they impact end users. Without unified visibility across the entire IT environment, the risk of disruption and downtime rises.
And this means the likelihood of businesses losing revenue and reputation increases, as well as the chances that prospective new hires will have an unpleasant experience and look for a job elsewhere.
Faced with this challenge, organisations need to implement an observability solution that spans across all IT environments - both cloud native and on-premises. This enables technologists to get a full view of the entire application path, where application components are running across hybrid environments. IT teams also need a solution that enables them to monitor the health of key business transactions distributed across their entire technology landscape. With real-time insights from the business transaction's telemetry data, technologists can quickly pinpoint the root cause of issues and expedite resolution so applications are operating at peak performance at all times.
Employers can get ahead in the battle for talent by providing seamless digital experiences
Encouragingly, the research reveals major advantages for employers who can deliver high-performing applications and digital services to both existing and potential employees. 45% of people claim they are more likely to choose an employer who provides great and seamless digital experiences, 40% report they're more likely to talk positively about the employer, and 34% state they are more likely to stay with that employer.
These are game-changing benefits given the difficulties many organizations are encountering in attracting and retaining the high-quality talent they need to compete and grow. As business and HR leaders intensify their efforts to improve their employer brand and engage new talent pools, they must remember the importance of digital experience at every stage of the employee lifecycle.