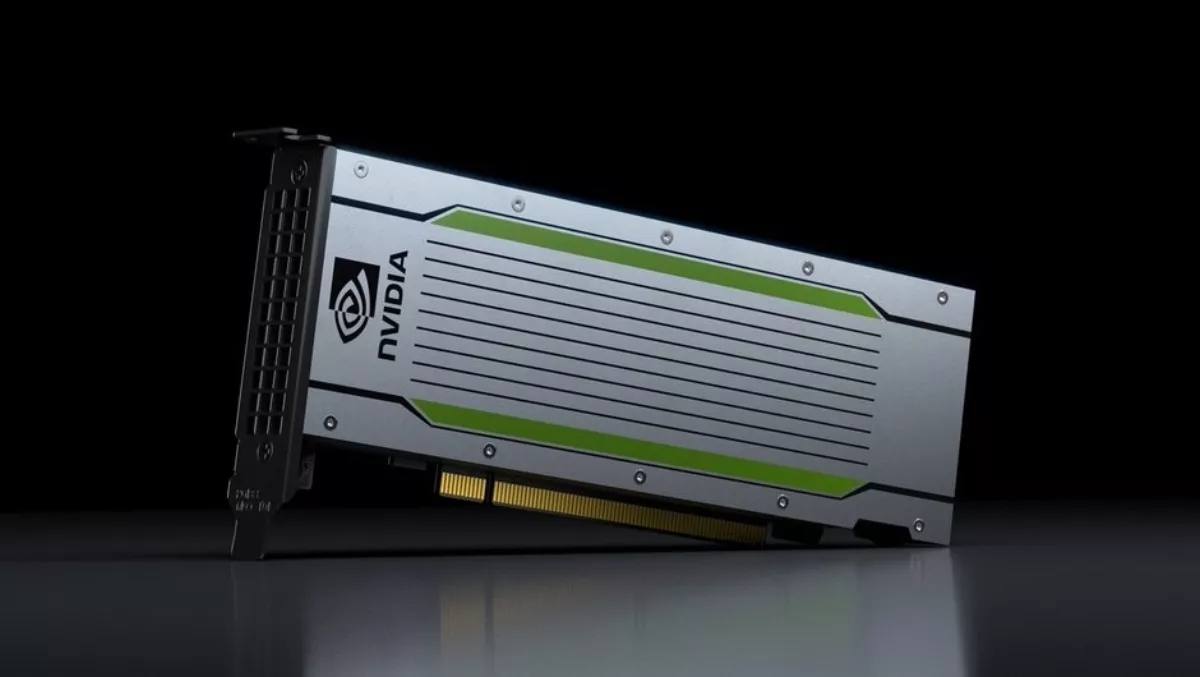 NVIDIA announces enterprise servers optimised for data science
FYI, this story is more than a year old
NVIDIA announced that mainstream servers optimised to run NVIDIA's data science acceleration software are now available from seven of the world 's largest systems manufacturers, including Cisco, Dell EMC, Fujitsu, Hewlett Packard Enterprise (HPE), Inspur, Lenovo, and Sugon.
Featuring NVIDIA T4 GPUs and fine-tuned to run NVIDIA CUDA-X AITM acceleration libraries, the servers provide businesses with a standard, highly efficient platform for data analytics and a wide range of other enterprise workloads.
Drawing only 70 watts of power and designed to fit into existing data center infrastructures, the T4 GPU can accelerate AI training and inference, machine learning, data analytics and virtual desktops.
This unique combination of capabilities has helped create a new class of enterprise servers that, through GPU acceleration, can provide businesses with greater utility and versatility
NVIDIA accelerated computing VP Ian Buck says, "The rapid adoption of T4 on the world's most popular business servers signals the start of a new modern era in enterprise computing, one in which GPU acceleration has become standard.
"Now, with a wave of mainstream NVIDIA-powered servers optimised for data science, companies worldwide can deploy accelerated AI at a faster pace across their entire business."
New T4 servers validated as NGC-ready
Systems announced today by Cisco, Dell EMC, Fujitsu, HPE, Inspur, Lenovo, and Sugon are NVIDIA NGC-Ready validated, a designation reserved for servers with demonstrated ability to excel in a full range of accelerated workloads.
All software tested as part of the NGC-Ready validation process is available from NVIDIA NGCTM, a comprehensive repository of GPU-accelerated software, pre-trained AI models, model training for data analytics, machine learning, deep learning and high-performance computing accelerated by CUDA-X AI.
Launched in November, the NGC-Ready programme features a select set of systems powered by NVIDIA GPUs with Tensor Cores that are ideal for a wide range of AI workloads.
New enterprise support program for NGC-ready systems
Furthering the value of this program, NVIDIA today launched an enterprise support service exclusively for customers with NGC-Ready systems, including all NGC-Ready T4 systems as well as previously validated NVLink and Tesla V100-based servers and NVIDIA-powered workstations.
Global Computer Companies Announce NVIDIA-Powered Servers Optimised for NVIDIA NGC Support Services give customers direct access to NVIDIA technical experts to help ensure their NGC-Ready systems run optimally and maximise system utilisation and user productivity.