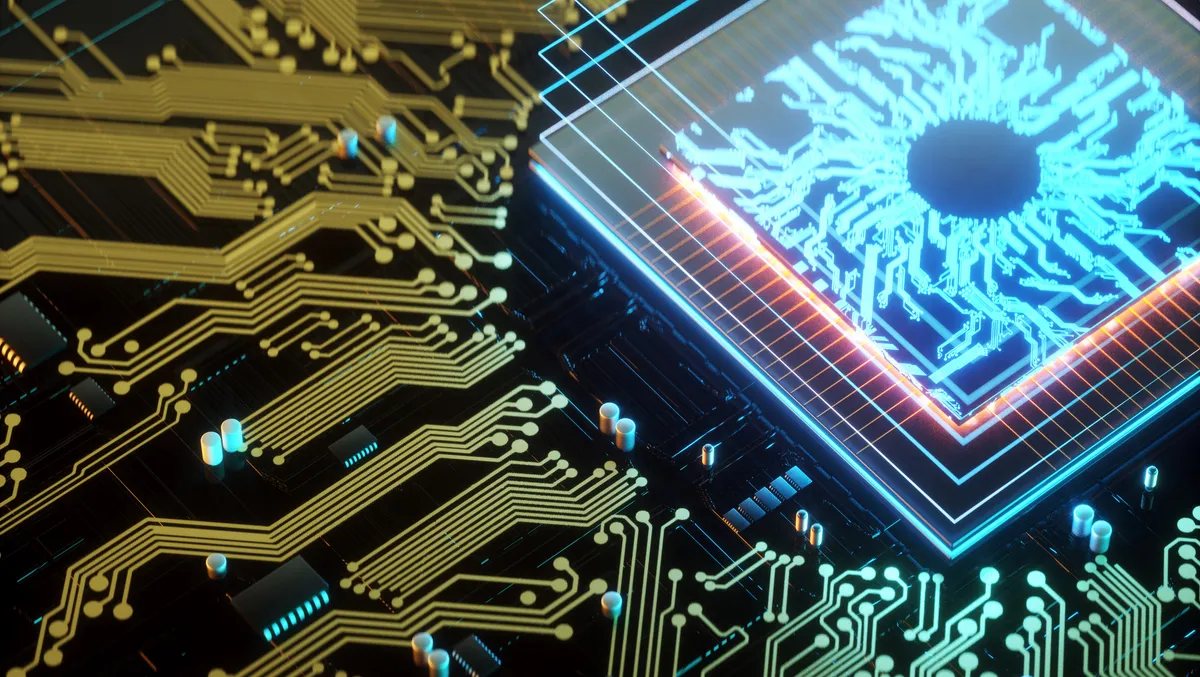 Nvidia announces updates to its Omniverse and new GPUs
Fri, 11th Aug 2023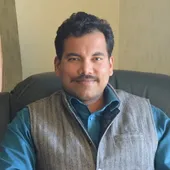 By Gaurav Sharma, Journalist
AI and accelerated computing were in the spotlight at SIGGRAPH - the world's largest gathering of computer graphics experts - as NVIDIA founder and CEO Jensen Huang announced during his keynote address updates to NVIDIA Omniverse, a platform for building and connecting 3D tools and applications, as well as acceleration for Universal Scene Description (known as OpenUSD), the open and extensible ecosystem for 3D worlds.
This follows the recent announcement of NVIDIA joining Pixar, Adobe, Apple and Autodesk to form the Alliance for OpenUSD. It marks a major leap toward unlocking the next era of 3D graphics, design and simulation by ensuring compatibility in 3D tools and content for digitalisation across industries.
NVIDIA launched three new desktop workstation Ada Generation GPUs - the NVIDIA RTX 5000, RTX 4500 and RTX 4000 - which deliver the latest AI, graphics and real-time rendering technology to professionals worldwide.
Shutterstock is bringing generative AI to 3D scene backgrounds with a foundation model trained using NVIDIA Picasso, a cloud-based foundry for building visual generative AI models. Picasso-trained models can now generate photorealistic, 8K, 360-degree high-dynamic-range imaging (HDRi) environment maps for quicker scene development. Autodesk will also integrate generative AI content-creation services - developed using foundation models in Picasso - with its popular Autodesk Maya software.
Each month, NVIDIA Studio Driver releases provide artists, creators and 3D developers with the best performance and reliability when working with creative applications. Available now, the August NVIDIA Studio Driver gives creators peak reliability for using their favourite creative apps. It includes support for updates to Omniverse, XSplit Broadcaster and Reallusion iClone.
Omniverse received a significant upgrade, bringing new connectors and advancements to the platform.
These updates are showcased in Omniverse foundation applications, fully customisable reference applications that creators, enterprises and developers can copy, extend or enhance.
Upgraded Omniverse applications include Omniverse USD Composer, which lets 3D users assemble large-scale, OpenUSD-based scenes. Omniverse Audio2Face - which provides generative AI application programming interfaces that create realistic facial animations and gestures from only an audio file - now includes multilingual support and a new female base model.
The update brings boosted efficiency and an improved user experience. New rendering optimisations fully utilise the NVIDIA Ada Lovelace architecture enhancements in NVIDIA RTX GPUs with DLSS 3 technology fully integrated into the Omniverse RTX Renderer. In addition, a new AI denoiser enables real-time 4K path tracing of massive industrial scenes.
New application and experience templates provide developers with OpenUSD and Omniverse a significant headstart with minimal coding.
A new Omniverse Kit Extension Registry, a central repository for accessing, sharing and managing Omniverse extensions, lets developers quickly turn functionality on and off in their application, making it easier than ever to build custom apps from over 500 core Omniverse extensions provided by NVIDIA.
New extended-reality developer tools let users build spatial-computing options natively into their Omniverse-based applications, giving users the flexibility to experience their 3D projects and virtual worlds however they like.
Expanding their collaboration across Adobe Substance 3D, generative AI and OpenUSD initiatives, Adobe and NVIDIA announced plans to make Adobe Firefly, Adobe's family of creative, generative AI models, available as APIs in Omniverse, enabling developers and creators to enhance their design processes.
Developers and industrial enterprises have new foundation apps and services to optimise and enhance 3D pipelines with the OpenUSD framework and generative AI.
Studio professionals can connect the world of generative AI to their workflows to accelerate entire projects - from environment creation and character animation to scene setting and more. With Kit AI Agent, OpenUSD Connectors and extensions to prompt top generative AI tools and APIs, Omniverse can aggregate the final result in a unified viewport - collectively reducing the time from conception to creation.
The new NVIDIA RTX 5000, RTX 4500, and RTX 4000 Ada Generation professional desktop GPUs feature the latest NVIDIA Ada Lovelace architecture technologies, including DLSS 3, for smoother rendering and real-time interactivity in 3D applications such as Unreal Engine.
These workstation-class GPUs feature third-generation RT Cores with up to 2x the throughput of the previous generation. This enables users to work with larger, higher-fidelity images in real-time, helping artists and designers maintain their creative flow.
Fourth-generation Tensor Cores deliver up to 2x the AI performance of the previous generation for AI training and development, as well as inferencing and generative AI workloads. ‌Large GPU memory enables AI-augmented multi-application workflows with the latest generative AI-enabled tools and applications.
The Ada architecture provides these new GPUs with up to twice the video encode and decode capability of the previous generation, encoding up to 8K60 video in real-time, with support for AV1 encoding and decoding. Combined with next-generation AI performance, these capabilities make the new professional GPUs ideal for multi-stream video editing workflows with high-resolution content using AI-augmented video editing applications such as Adobe Premiere and DaVinci Resolve.
Designed for high-end creative, multi-application professional workflows that require large models and datasets, these new GPUs provide large GDDR6 memory: 20GB for the RTX 4000, 24GB for the RTX 4500 and 32GB for the RTX 5000 — all supporting error-correcting code for error-free computing.
3D artists regularly face the monumental task of bringing scenes to life by artistically mixing hero assets with props, materials, backgrounds and lighting. Generative AI technologies can help streamline this workflow by generating secondary assets like environment maps that light the scene.
At SIGGRAPH, Shutterstock announced tapping into NVIDIA Picasso to train a generative AI model that can create 360 HDRi photorealistic environment maps. The model is built using Shutterstock's responsibly licensed libraries.
Previously, artists needed to use expensive 360-degree cameras to create backgrounds and environment maps from scratch or choose from fixed options that may not precisely match their 3D scene. Now, from simple prompts or using their desired background as a reference, the Shutterstock generative AI feature will quickly generate custom 360-degree, 8K-resolution, HDRi environment maps, which artists can use to set a background and light a scene. This allows more time to work on hero 3D assets, the primary assets of a 3D scene that viewers will focus on.
Autodesk also announced that it would integrate generative AI content-creation services — developed using foundation models in Picasso — with its popular 3D software Autodesk Maya.
The August Studio Driver supports these updates, including the latest release of XSplit Broadcaster, the popular streaming software that lets users stream to multiple platforms simultaneously.
XSplit Broadcaster 4.5 introduces NVIDIA Encoder (NVENC) AV1 support. GeForce and NVIDIA RTX 40 Series GPU users can stream directly to YouTube Live in high-quality 4K 60 frames per second, dramatically improving video quality.
Streaming in AV1 with RTX GPUs provides 40% better efficiency than H.264, reducing bandwidth requirements for live-streaming or reducing file size for high-quality local captures.
An update to the Reallusion iClone Omniverse Connector includes new features such as real-time synchronisation of projects and enhanced import functionality for OpenUSD. This makes work between iClone and Omniverse quicker, smoother and more efficient.