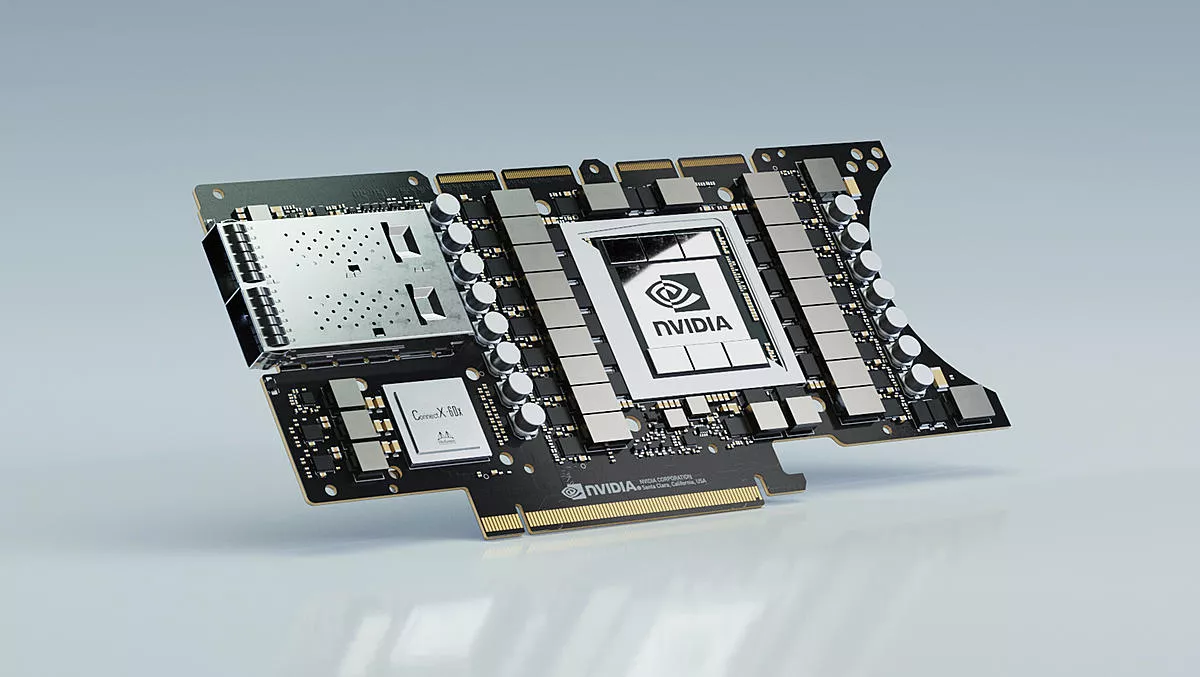 NVIDIA EGX Edge AI platform to support large & small business servers
FYI, this story is more than a year old
NVIDIA's expanded EGX Edge AI platform is making real-time artificial intelligence (AI) capabilities to almost every sector, including manufacturing, retail, healthcare, and agritech.
To cater to all business sizes, the NVIDIA EGX A100 is purpose-built for large commercial off-the-shelf servers - such as those running cameras in airports, while the EGX Jetson Xavier NX is built for micro-edge servers, such as those running cameras in small retail stores.
The EGX A100 includes NVIDIA Ampere architecture with NVIDIA Mellanox ConnectX 6 DX SmartNIC to transform servers large and small into secure AI-enabled 'supercomputers', NVIDIA states.
NVIDIA Ampere is an eighth-generation GPU architecture. NVIDIA states that this architecture can perform in a range of compute-intensive workloads, including AI inference and 5G applications running at the edge.
"This allows the EGX A100 to process high-volume streaming data in real time from cameras and other IoT sensors to drive faster insights and higher business efficiency," the company states.
An NVIDIA Mellanox ConnectX-6 Dx network card enables reception up to 200 Gbps of data that can be sent directly to the GPU memory for AI or 5G signal processing.
For telecommunications operators, NVIDIA Mellanox's time-triggered transport technology for telco (5T for 5G) works with the EGX A100 as cloud-native, software-defined accelerator that can handle the most latency-sensitive use cases for 5G.
"This provides the ultimate AI and 5G platform for making intelligent real-time decisions at the points of action — stores, hospitals and factory floors.
Availability: The EGX A100 will be available at the end of the year.
The NVIDIA EGX Jetson Xavier NX is described as a small and powerful supercomputer for microservers and edge AIoT boxes.
With a module the size of a credit card, EGX Jetson Xavier NX, running the EGX cloud-native software stack to process streaming data from multiple sensors. The module delivers up to 21 TOPS at 15W, or 14 TOPS at 10W.
Availability: Ready-to-deploy micro-edge servers based on the EGX Jetson Xavier NX are available now for companies looking to create high-volume production edge systems.
NVIDIA's broader EGX Edge AI platform also supports containerised software for GPU-accelerated workloads.
NVIDIA application frameworks include Clara for healthcare, Aerial for telcos, Jarvis for conversational AI, Isaac for robotics, and Metropolis for smart cities, retail, transportation, and others.
Existing edge servers enabled with NVIDIA EGX software are available from global enterprise computing providers including Atos, Dell Technologies, Fujitsu, GIGABYTE, Hewlett Packard Enterprise, IBM, Inspur, Lenovo, Quanta/QCT and Supermicro.
They are also available from major server and IoT system makers such as ADLINK and Advantech.