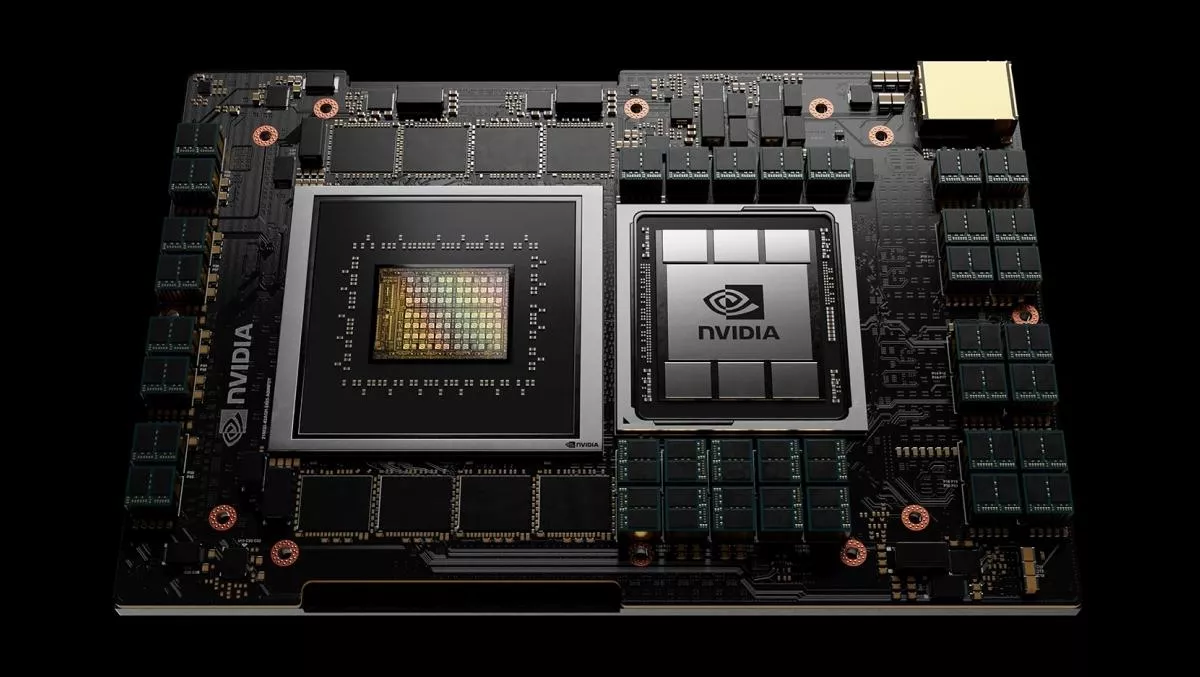 NVIDIA names data centre CPU after computer scientist Grace Hopper
FYI, this story is more than a year old
NVIDIA's first data center CPU has been unveiled at this year's NVIDIA GTC conference, and it has been named after legendary computer scientist and programmer Grace Hopper.
NVIDIA Grace is designed to support artificial intelligence-based supercomputers, natural language processing, and recommender systems - all of which analyse massive datasets and require large amounts of memory, as well as fast performance.
Grace is also built with Arm CPU cores that, when combined with NVIDIA's graphical processing units (GPUs), can reportedly deliver 10x faster performance than NVIDIA's DGX-based systems.
Furthermore, Grace is built on NVIDIA's fourth-generation NVLink interconnect architecture, as well as an LPDDR5x memory subsystem that can deliver twice the bandwidth and 10x better energy efficiency compared to DDR4 memory. Grace also provides unified cache coherence with a single memory address space, combining system and HBM GPU memory to simplify programmability.
Grace will be supported by the NVIDIA HPC software development kit and the full suite of CUDA and CUDA-X libraries.
NVIDIA says that the Grace CPU will serve 'niche' computing segments as most data centers will continue to be served by existing CPUs.
This is because the largest AI models include 'billions' of different parameters, and these are growing in size rapidly. The CPUs and GPUs must be able to eliminate bottlenecks in systems.
NVIDIA founder and CEO Jensen Huang says, "Leading-edge AI and data science are pushing today's computer architecture beyond its limits – processing unthinkable amounts of data.
"Using licensed Arm IP, NVIDIA has designed Grace as a CPU specifically for giant-scale AI and HPC. Coupled with the GPU and DPU, Grace gives us the third foundational technology for computing, and the ability to re-architect the data center to advance AI. NVIDIA is now a three-chip company.
The company believes that by creating a brand new server-class CPU, it is supporting diversity in AI and high-performance computing that can fuel innovative solutions to the world's problems.
Arm CEO Simon Segars adds, "As the world's most widely licensed processor architecture, Arm drives innovation in incredible new ways every day."
"NVIDIA's introduction of the Grace data center CPU illustrates clearly how Arm's licensing model enables an important invention, one that will further support the incredible work of AI researchers and scientists everywhere.
The Swiss National Supercomputing Centre (CSCS) and the U.S. Department of Energy's Los Alamos National Laboratory are two organisations that have plans to construct Grace-powered supercomputers to support scientific research efforts.
NVIDIA Grace is expected to be available from 2023.