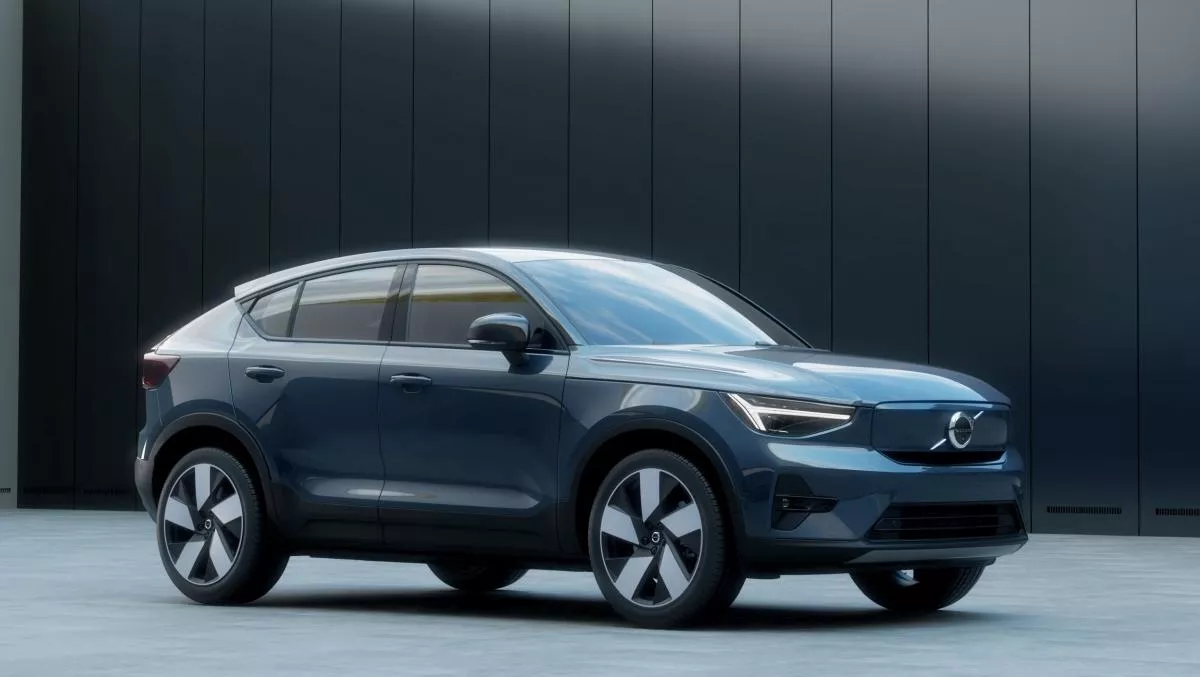 NVIDIA unveils next-gen SoC for autonomous vehicles
FYI, this story is more than a year old
NVIDIA has revealed its next leap in technology for the future of autonomous vehicles at GTC 2021 this week, with the unveiling of a next-generation AI-enabled processor called NVIDIA DRIVE Atlan.
Drive Atlan is a system-on-a-chip that includes NVIDIA's GPU architecture, Arm CPU cores, deep learning, and computer vision accelerators to support the development of autonomous vehicle systems.
The company states that Drive Atlan will deliver more than 1,000 trillion operations per second and could be incorporated into autonomous vehicle models due to launch in 2025.
Furthermore, Atlan will integrate an NVIDIA BlueField data processing unit, which supports networking, storage, and security services across the AI and compute workloads that autonomous vehicles need.
NVIDIA states that BlueField's programmability is 'full data-centre-infrastructure-on-a-chip' with security that can prevent both cyber attacks and breaches.
According to NVIDIA founder and CEO Jensen Huang, NVIDIA Drive is an advanced AI and AV computing platform that can help provide global software ecosystems across different generations. He says this is important as the transportation industry needs a computing platform that it can rely on 'for decades'.
"Today, we are announcing the next extension of our roadmap — our new Drive Atlan is truly a technical marvel, fusing all of NVIDIA's strengths in AI, auto, robotics, safety and BlueField-secure data centers to deliver safe, autonomous-driving fleets.
NVIDIA Drive Atlan will extend the NVIDIA Drive family of SoCs' leadership for vehicles' 2025 production targets, however, it is not NVIDIA's first autonomous vehicle offering.
NVIDIA Drive Xavier is currently in production vehicles, while NVIDIA Drive Orin will feature in selected vehicles from 2022.
Volvo Cars is one automotive manufacturer that is using Drive Orin technology in its vehicles. The first vehicle featuring this technology, the Volvo XC90, expected to be revealed in 2022.
Volvo and Zenseact are using Drive Orin as part of their efforts to develop an advanced sensor suite that includes lidar as well as steering and braking backup systems.
"Transportation is becoming a technology industry. Besides having amazing autonomous driving and AI technologies, vehicles will be programmable platforms to offer software-driven services. The business models of transportation will be reinvented," says Huang.
"Our design wins demonstrate how NVIDIA is partnering with one of the world's largest and most impactful industries to help revolutionise the future of mobility.
NVIDIA states that Drive Atlan, Orin and Xavier are all programmable through open CUDA and TensorRT APIs and libraries. This means developers can leverage different product generations for their future autonomous vehicle roadmaps.