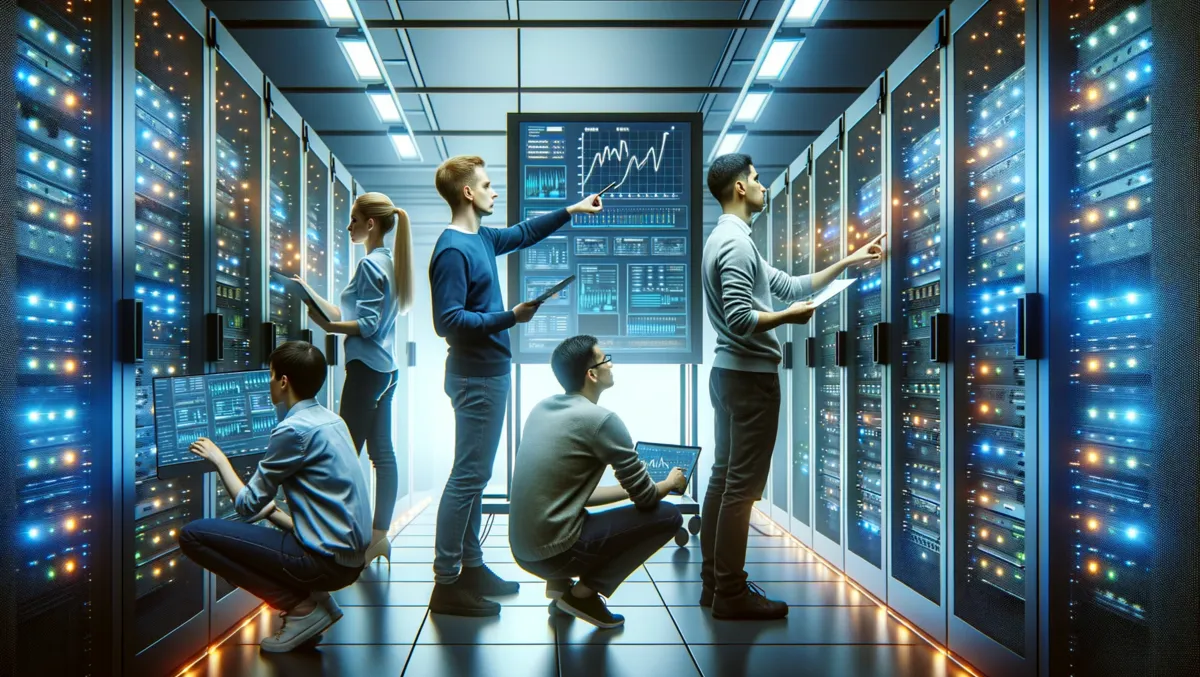 Nyriad unveils UltraIO-as-a-Service to revolutionise data management
Nyriad Inc. has unveiled its revolutionary new product, UltraIOTM-as-a-Service, an on-premise Storage-as-a-Service (STaaS) offering. A pioneer in providing the world's only GPU-accelerated storage system, Nyriad aims to provide excellent performance, cost-effectiveness, and resilience. This new service launch is a crucial development in meeting the spiralling data management needs of modern businesses.
Contemporary businesses often struggle with several major challenges that include capital budget restrictions, rapid and unforeseeable data growth, IT talent gaps, operational complications, and rigorous sustainability mandates. Nyriad's UltraIO-as-a-Service offering aims to tackle these issues with flexible and user-friendly STaaS solutions.
The UltraIO user experience is straightforward, needing only three key decisions to be made by the user: Contract Term, Data Services, and Reserve Commitment. Once decisions are taken, Nyriad and its value-added reseller partners provide implementation and ongoing proactive monitoring, support, and alerts, all year round.
Nyriad's UltraIO-as-a-Service STaaS offering focusses on three central customer-friendly tenets: Capacity Flexibility, Billing Simplicity and Operational Simplicity. The offering provides real-time flexibility, allowing businesses to enhance their Reserve Capacity throughout the term as per evolving needs. This flexibility helps businesses avail lower Reserve Rates. Customers can also scale the Reserve Capacity down within the term as long as it remains above the contracted amount.
The UltraIO-as-a-Service is built atop the UltraIO storage system, delivering consistent performance, fail-safe data availability and true management simplicity. An architectural combination of GPUs and CPUs, combined with advanced erasure coding techniques, enables the system to use high-capacity drives, delivering a high efficiency ratio of usable to raw capacity of up to 92 percent.
This breakthrough offering from Nyriad comes at a pivotal moment in the global enterprise storage landscape. As said by Dave Pearson, Research Vice President, Infrastructure Systems, Platforms, and Technologies Group, IDC, "Storage-as-a-Service models have changed the way companies across industries consume storage for various reasons including speeding deployment, deploying burst capacity-on-demand and managing operational complexity. With Nyriad's introduction of their UltraIO-as-a-Service storage model, they have provided a simple to understand and flexible offering for their partners and customers alike."
Rod Wright, Executive Vice President, Global Sales and Engineering, Technologent, also praised the new offering, saying, "Nyriad's UltraIO-as-a-Service STaaS offering removes much of the complexity we see with many similar offerings available today. Delivering innovative and modern solutions like UltraIO-as-a-Service positions us as a critical and forward-thinking partner who always strives to add value for our customers."
According to Andrew Russell, Chief Revenue Officer, Nyriad, "We spent considerable time listening to our customers and partners to understand which features of existing storage-as-a-service offerings deliver real value to their customers. Armed with that intelligence, we are confident UltraIO-as-a-Service positions our partners to offer their end customers an easy-to-understand, easy-to-deploy, and easy-to-consume storage solution that meets their technology, business, and budgetary requirements."
UltraIO-as-a-Service is available right away. It currently supports block data types and leverages third-party solutions for file and object capability while having plans for offering native file and object data services in the near future. Customers can test the UltraIO-as-a-Service solution for simplicity and performance in their specific environment.