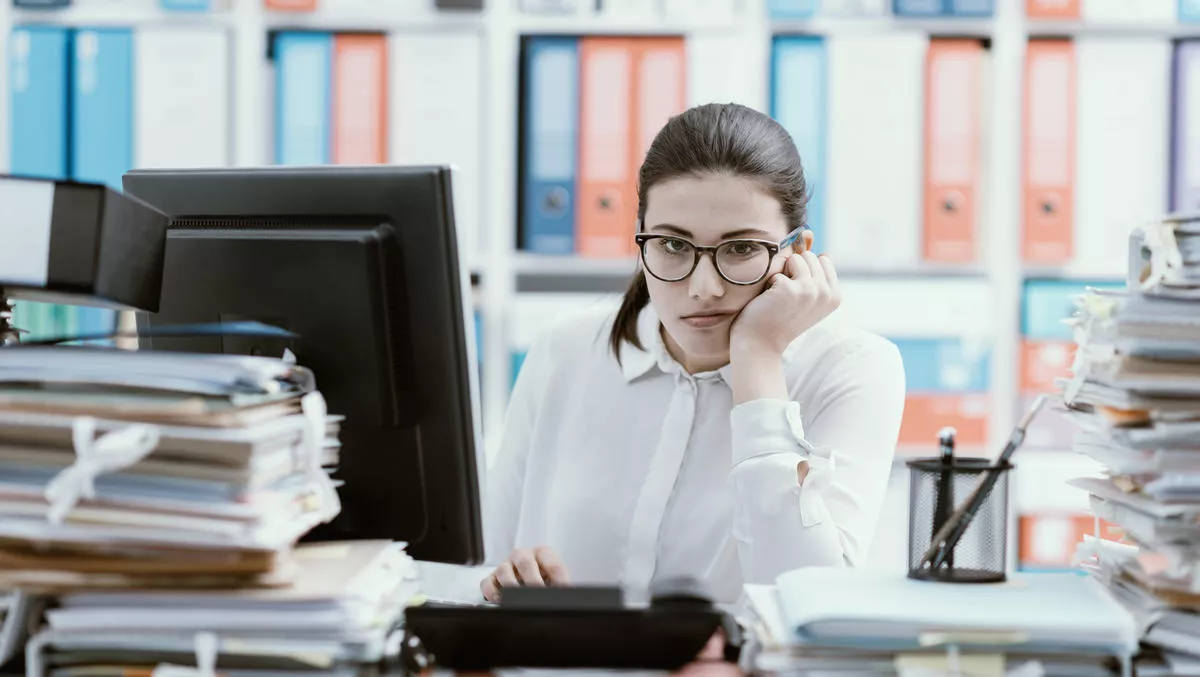 'Old tech' may be holding back businesses & employees during COVID-19
FYI, this story is more than a year old
Employees who are engaged in their job are likely to remain productive, loyal, and deliver better customer satisfaction, however, many organisations are unaware of how to boost workforce engagement.
A recent Harvard Business Review Analytic Services survey, sponsored by Freshworks, found that 92% of polled executives say engagement is critical to success, yet only 66% say their employees are 'highly engaged'. While this is from an employer's perspective, what percentage of employees are truly engaged is a different question altogether, and is actually much lower.
Given the millennial mindset, that engagement gap could potentially put lucrative productivity gains out of reach – or even worse, skilled employees could start walking out the door.
In fact, 77% of executives say good employees will start looking for a new employer if their current job doesn't have the right information, tools, and technology they need to do their job well.
"Employee engagement has gone from being a luxury to being table stakes within organizations. There's never been a more critical time for companies to take another look at their employee engagement strategy," says Freshworks chief growth officer, Arun Pattabhiraman.
Technology has consistently paved the way for employees to perform their jobs effectively—from facilitating access to the work environment to expediting productivity, increasing the speed of business, and fundamentally changing the way organisations and their workforce interact and transact," comments Arun.
"Moreover, with younger employees entering the workforce, chief technology officers and chief information officers are expected to deliver consumer-grade experiences. The new age workforce has very little tolerance for archaic tools and prefers technology they can access anytime from anywhere.
However, it can be a challenge to understand what employees want, and what they use, in a rapidly changing technology environment.
COVID-19 pandemic provides a clear example of how this plays out in real life. Employees suddenly need devices they can use at home; they need to have audio and camera devices and software for video conferencing; they need cybersecurity; they need cloud apps; they need phones; and other specialised technologies that can be accessed remotely.
Respondents agree that it's not a case of getting any technology for employees – it's a case of getting the right technology so that they remain engaged, particularly when they are balancing home life with work life.
According to the report, 82% of respondents say employee workplace performance is significantly impacted by how well their workplace technologies perform.
Technologies must be easier to use than they were 10 years ago, according to 91% of respondents, and younger employees have higher technology expectations than older workers.
How do organisations action a better employee engagement strategy?
Respondents say that key challenges include poor or inconsistent communication of their organisation's strategy (cited by 38% of survey respondents), not having enough time to nurture engagement (34%), and leadership's failure to prioritise engagement (32%).
But creating engagement could be as simple as modelling it yourself. If leaders are passionate about their work, this inspires passion in employees. However, if leaders seem disengaged and don't care about the company or its people, they will have a hard time motivating employees to do the same.
Leading by example is one method of inspiring employees, but of course, there are other actions that organisations can take to help nourish employee engagement and to create happier employees.
You can find these tips and more in the full report – Technology's Make or Break Role in Employee Engagement here.