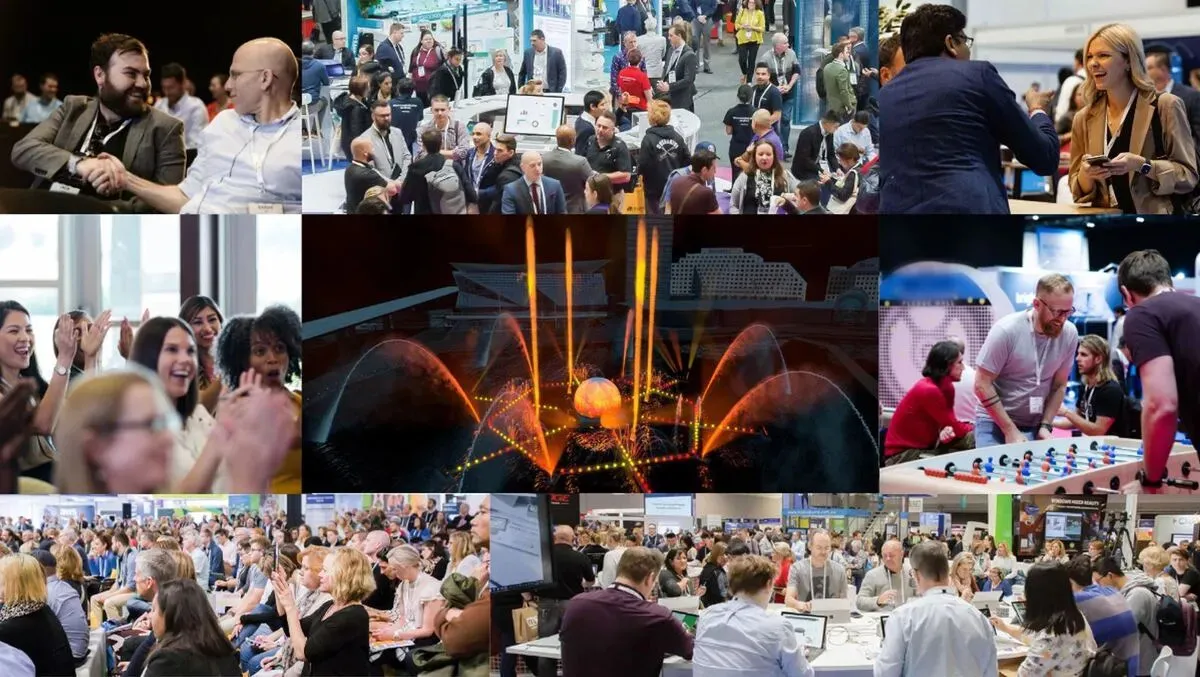 Only 3 days left to transform at Australia's Largest ICT Trade Show
Mon, 5th Jun 2023
By Tom Raynel, Managing Editor
Australia's largest ICT trade show, Digital Transformation LIVE 2023 is set to kick off in Sydney in June and is going to change the way you operate your business forever.
The event is a trade show set up like a festival, offering two days of lively and insightful networking opportunities where you'll be able to interact with the anticipated 4500 attendees, who span a range of booming industries.
In addition, the event brings together 180 exhibitors, including 50 hot start-ups, who will showcase their products and services and highlight the latest in digital transformation.
More than 250 speakers!
Hosting Australia's largest ICT trade show, the event will boast 250 speakers discussing 18 conference themes across eight content theatres.
This line-up of world-class speakers and industry leaders will converge in Sydney to discuss trends, predictions and ignite bold conversations.
There are also some big names on this year's list of speakers, which comprises the country's most important thought leaders. This includes tech industry heavyweights such as CEOs, CIOs, CTOs, Directors and Digital Transformation Specialists, as well as Australian Government officials.
Speaker Spotlight:
Naomi Simson, Co-founder Big Red Group, Founder of RedBalloon, Former Shark Tank Judge
Kate Pounder, Chief Executive Officer, Tech Council of Australia
Tom Gao, Chief Technology and Digital Services Officer, City of Sydney
Minister Jihad Dib, NSW Minister for Customer Service & Digital Government, Emergency Services & Youth Justice
Mark Drasutis, GM, Digital & Customer Technologies, ASX
Stela Solar, Director, National AI Centre, Data61 CSIRO
Peter O'Halloran, Chief Digital Officer, Australian Digital Health Agency
Daniela Fernandez, Head of Information Security for Australia, PayPal
Lee Hickin, Chief Technology Officer ANZ, Microsoft
18 Conference topics
Speakers will discuss topics including cybersecurity, biometrics, edge computing, hybrid and distributed cloud, Wi-Fi and 5G, data and analytics, AI, machine learning, API management, DevOps and software development, remote work technology, IoT, RPA and marketing automation, among many others.
What's more, there's plenty of flexibility to pick and choose which conference themes you would like to attend, and everything you need to know about the event will be available via the mobile app, so you can set one-on-one meetings, bookmark relevant sessions and booths you'd specifically like to visit.
Why visit?
Digital transformation is a reality, with the question no longer being "if" but "how" every industry takes its next steps to ensure businesses are in the strongest position they can be for long-term growth and stability.
That's why this event is so important to be involved with. Because there are very few opportunities out there to hear ICT professionals, tech suppliers and government visionaries from all corners, across various industries, come together to share new insights, fresh ideas and showcase the future of transformation.
Further, the Free Expo will offer attendees a chance to seek out innovative ideas, meet hundreds of solution providers, and connect with experts. On top of this, attendees will also have the opportunity to benchmark best practices, meet and invest in startups, and access cutting-edge technology, significant discounts, and freebies.
What's the agenda?
The event has a riveting conference agenda, with each track more exciting than the last, fostering inspiration, questions and actionable solutions that will help attendees thrive during a time of immense digital transformation.
Perhaps you've wondered if the machines will ever turn on us? Or why it feels like IT is driving you sometimes rather than the other way around? Or maybe you've questioned what is future of work? Or what's next with AI? Or how the ChatBot craze will change the lives of not only technology practitioners but everyone across every industry? View full agenda here.
Well, Digital Transformation LIVE is where you can address some of the thoughts that are keeping you from Innovation requires risk, and risk requires faith that the choices you're making are the right ones. So come along to ICC Sydney on June 8 and 9, 2023, to an event that promises to help attendees improve their organisation's processes, efficiency, accuracy, security and profitability.
Even better, it's free to attend! So, nothing stands between you and finding out how to optimise and safeguard your organisation as we head into a future of greater innovation than we've ever witnessed before.
Find out more about what you can expect from Digital Transformation LIVE and register for the event right now to enter the draw to win an e-bike.