OpenText adds new capabilities to VSM platform, empowers CTOs
Wed, 22nd Mar 2023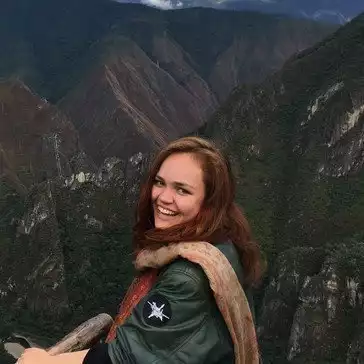 By Catherine Knowles, Journalist
OpenText has launched the latest version of ValueEdge, a modular, cloud-based DevOps and value stream management (VSM) platform.
ValueEdge23 includes new capabilities that build on the platform's existing functionality, enabling chief technology officers (CTOs) to accelerate speed-to-value eliminating the typical waiting, wasting and wondering in the development process, according to OpenText.
Muhi Majzoub, EVP and Chief Product Officer, OpenText, says, "In the world of digital, every company is becoming a software company but lacking the resources to get it done. ValueEdge23 is a platform and suite of DevOps tools to help businesses automate the whole digital value chain to get a smarter application to market faster. We are breaking new ground in the DevOps space, enabling organisations to develop and deliver software the right way."
According to the company, ValueEdge23 improves speed-to-value by increasing the flow of high-value change from development to production, where it earns money for the company, transforms customer experiences and improves competitiveness.
It does this by making flow-metrics visible from across a digital value stream (DVS), enabling total quality through innovations in functional testing and performance engineering, streamlining the strategic planning process for use with agile development and integrating toolchains across the DVS, including continuous integration and continuous delivery (CI/CD).
ValueEdge was first launched in March 2022 and was named a 'Strong Performer' in The Forrester Wave: Value Stream Management.
Customer Gary Desai, EVP & CIO, Discount Tire, comments, "OpenText's application testing and real-world Performance Engineering capabilities have been crucial for us at Discount Tire. I am excited about where OpenText is going with ValueEdge, their cloud-based DevOps and VSM platform. It will put that real-world Performance Engineering together with other breakthrough capabilities across the Digital Value Stream, all to accelerate the flow of value from demand to delivery."
ValueEdge23's major new capabilities include the following:
Strategic planning for an agile world: Powered by the new ValueEdge Strategy module and ValueEdge Agile, this capability is designed for the continuous planning process demanded by today's agile development organisations. It features portfolio management and visualisation, along with investment prioritisation capabilities and seamless integration to agile management.
Codeless quality: Powered by ValueEdge Functional Test, this allows formerly manual testers to codelessly create automation and keep it resilient, meeting the CTOs need for greater test coverage.
Real-world performance engineering: Delivered by ValueEdge Performance and the other solutions in the Micro Focus LoadRunner family of software testing products, this feature enables applications to be performance engineered, starting early in their lifecycle and anticipate real-world stresses. This is done by infusing performance engineering into the DevOps pipeline, including new smart analytics to provide insight into application change impacts in real-time and by modeling the true nature of the application under load.
The ValueEdge23 cloud-based platform also includes system services, analytics and dashboards and serves as a platform for a full complement of optional acceleration modules, such as ValueEdge Strategy and ValueEdge Functional Test. Pricing is available upon request.