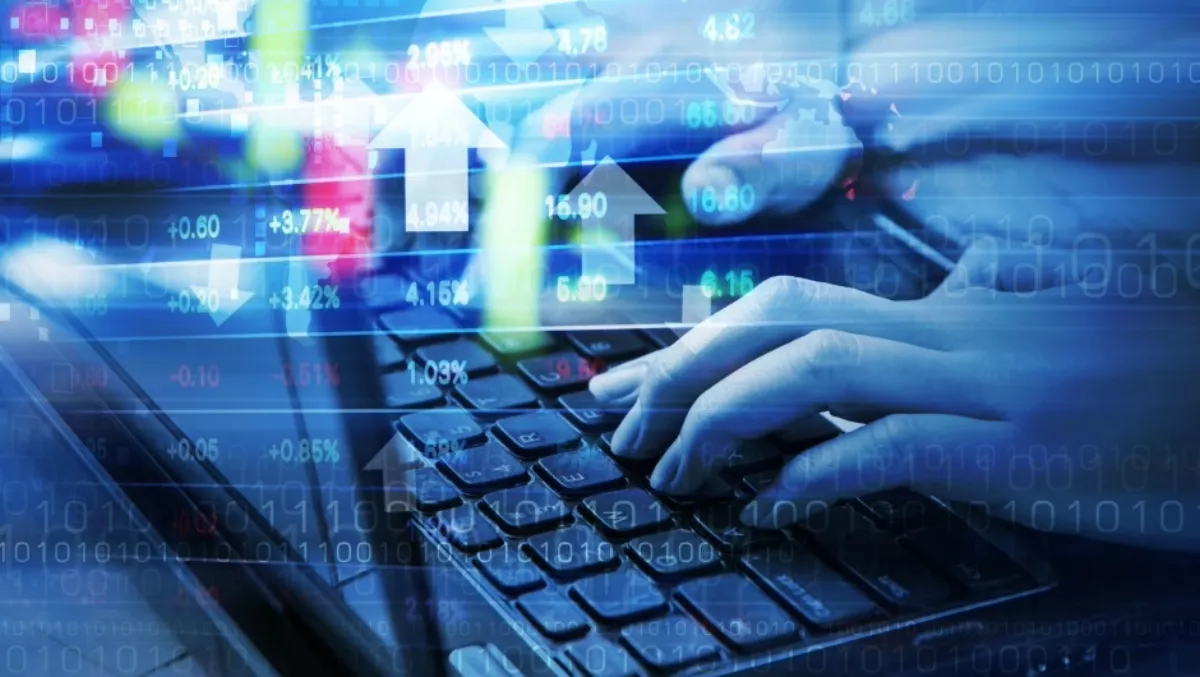 OpenText: Today, it's all about digital transformation
FYI, this story is more than a year old
With a focus on enabling enterprise digital transformation, OpenText has announced the availability of OpenText Release 16, a digital information platform that combines end-to-end information management, business networks and analytics.
Featuring Suite 16 and Cloud 16, OpenText Release 16 is a single platform that manages and analyses the entire flow of information, addressing key areas of the user experience, machine-to-machine integration, automation and other aspects of a digital first organisation. The solution can be deployed on-premises, in the cloud or in hybrid cloud environments.
According to OpenText, innovations in technology have triggered a digital disruption that has changed the way organisations work, interact with customers, and approach business processes, and as such companies need to evolve, transform and fully embrace digital technologies to compete.
"Digital disruption is toppling market leaders and restructuring industries faster than ever before. In a digital world, the winners will be the ones who find new customers, discover new markets, and pursue new revenue streams using digital channels. These will be the digital leaders, and they will have the competitive advantage," says Mark J. Barrenechea OpenText CEO and CTO.
"With OpenText Release 16, we offer the only integrated EIM platform essential to becoming an information company, and in the digital world we are all Information Companies."
Nick Patience, 451 Research research vice president software, says, "New entrants in the marketplace are taking advantage of new platforms, tools, and integrations to displace many of the established market leaders. In a digital world, organisations must embrace digitisation or face the risk of losing market share, or worse, becoming obsolete."
OpenText's digital platform addresses key business goals that drive digital transformation, according to the company. It includes core elements from the EIM portfolio and meets customer requirements to enhance digital business processes.
Key principals behind Release 16 include:
On-Premises, cloud and hybrid capabilities: OpenText solutions can be consumed on-premises, in the cloud, or in combination (hybrid) to meet customer requirements. In addition, all OpenText suites are available as Managed Services on-premises or in the cloud.
Analytics and reporting integration: Combining Information Hub and Big Data Analytics, OpenText Release 16 offers an integrated solution for predictive and embedded analytics and reporting. Analytics will be integrated across OpenText EIM suites to bring greater business insights and actionable analysis throughout the information lifecycle.
Information flows: Delivering products and technologies capable of addressing entire information flows, OpenText Release 16 ensures customers of the efficient governance, security and availability of the information that powers their organisations. Example information flows include: Capture-to-Disposal; Create-to-Consume; Procure-to-Pay; and Event-to-Outcome.
OpenText business network: OpenText Information Exchange has evolved into the OpenText Business Network. OpenText Release 16 enables customers to work across their extended trading ecosystem. OpenText Business Network offers Active Applications, including Logistics Track & Trace and Active Orders Analytics. Operational and supply chain analytics dashboards will be available with the flexibility for customers to blend and visualise data specific to their Business Network transactions.
Mobility: Mobile technologies are at the centre of the information management strategy. OpenText Release 16 features a new version of AppWorks, a common application gateway for OpenText Suite 16 and OpenText Cloud 16 products based on the responsive HTML5 technology and REST API as well as Improved Mobile Support for Content Suite and Active Documents. In addition, functional improvements to mobility have been implemented across all EIM suites.
In addition, OpenText Release 16 includes many new functional capabilities across Suite 16 and Cloud 16. Among the highlights are:
Integration with PostgresSQL: OpenText Release 16 provides integration with the PostgresSQL open source database, which can significantly lower the cost of the underlying software infrastructure for customers, according to the company.
Connected workspaces: Aligning ECM to business processes changes the way content and information is managed and deployed. Connected Workspaces provide collaboration templates that ensure folders, metadata, records management, and permissions are created and applied seamlessly.
OpenText Core: Integration with Content Server allows customers to import files from Content Server to OpenText Core for collaboration in the cloud with internal and external stakeholders, while maintaining enterprise security and information governance compliance. In addition, OpenText customers renewing maintenance and support (on-premises or in the cloud) are entitled to register for OpenText Core at no additional cost, to enable content integration and collaboration between OpenText Suite 16 and OpenText Core.
Simplified application development: Entity Modelling enables the development of next generation business process applications via a new, low-code development approach. An alternative to process-centric design, entity modelling allows the citizen developer to build an application by focusing on an information-driven work-flow.
Social capabilities and integrations: New ECM capabilities put social interaction in-line with content to improve collaboration and enable search with activity feeds, in-line commenting, and user profile management.
Enhanced compliance and security: Records Management can now help enforce mandatory security clearance and supplemental markings for object types for enhanced compliance and security capabilities.
Adaptive media delivery: Simultaneously deliver right-sized media assets - images or graphics - to multiple channels, eliminating manual resizing, reformatting and one-off publishing of digital media while tracking usage and reach.
Related stories
Top stories