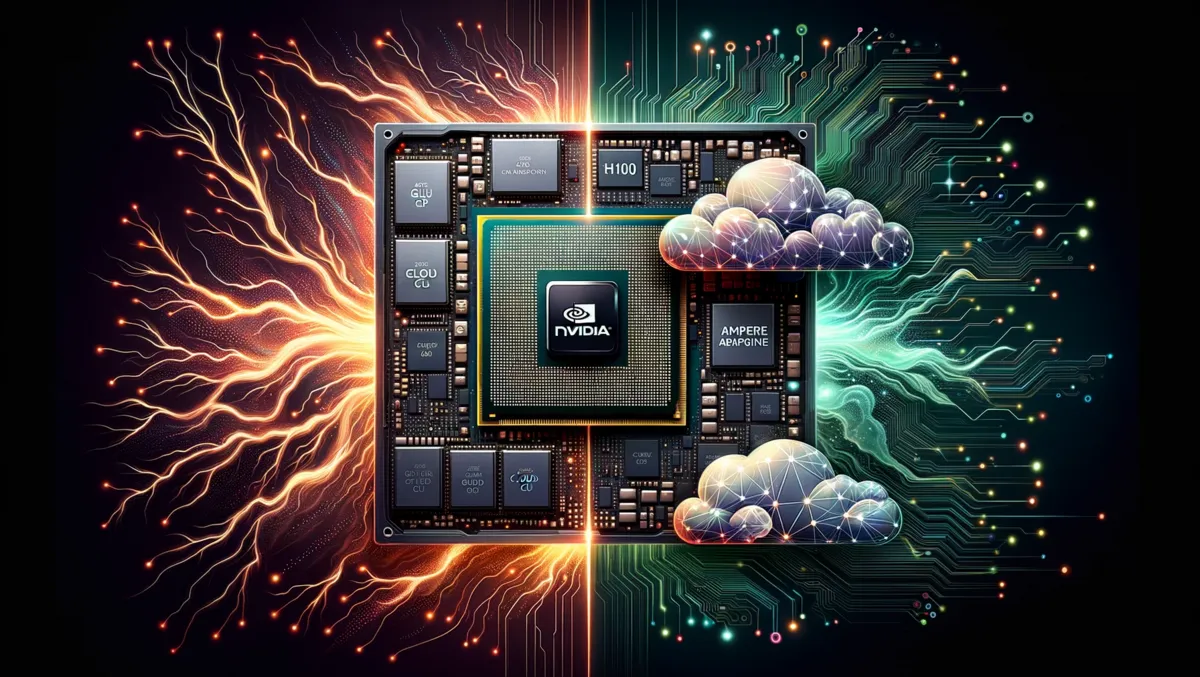 Oracle bolsters cloud infrastructure with advanced NVIDIA & Ampere processors
Oracle has announced the upcoming availability of new Oracle Cloud Infrastructure (OCI) Compute instances powered by NVIDIA H100 Tensor Core GPUs, NVIDIA L40S GPUs, and Ampere AmpereOne CPUs. These new instances are designed to enhance performance and efficiency for GPU- and CPU-based workloads, making it easier for organizations to run a variety of workloads in the cloud.
The OCI Compute Bare Metal Instances Powered by NVIDIA H100 GPUs are expected to reduce the time it takes to train large AI models, such as those used in natural language processing and recommendation systems. These instances have shown up to a 30x improvement in performance for AI inference use cases and 4x better performance in training AI models compared to the previous generation. The instances are planned to be available in the Oracle Cloud London Region and Oracle Cloud Chicago Region later this year.
The OCI Compute Bare Metal Instances Powered by NVIDIA L40S GPUs will provide an alternative option for workloads like AI inferencing or training small to medium AI models. These instances have been tested to deliver up to a 20% improvement in performance for generative AI workloads and up to a 70% improvement in fine-tuning models compared to the previous generation. They are expected to be available within the next year.
The upcoming OCI Compute A2 Instances Powered by Ampere AmpereOne CPUs are expected to deliver leading price-performance and the highest available processor core count in the industry. They will be suitable for a range of general-purpose cloud workloads such as running web servers, transcoding video, and servicing CPU-based AI inference requests. These instances are planned to be available next year.
Donald Lu, Senior Vice President, Software Development, Oracle Cloud Infrastructure, said: "By providing access to processors from NVIDIA and Ampere Computing in OCI, we are giving our customers the performance, efficiency, and flexibility they need in their cloud infrastructure to power anything from general-purpose workloads all the way up to high-performance AI projects."
Ian Buck, Vice President of Hyperscale and High Performance Computing at NVIDIA, stated: "NVIDIA H100 and L40S GPUs on OCI will enable AI innovation with unprecedented performance, scalability, and security for customers across all verticals."
Jeff Wittich, Chief Product Officer at Ampere Computing, highlighted that "this new generation of Ampere A2-based instances from Oracle Cloud Infrastructure will provide up to an industry-leading 320 cores per instance for even better performance, workload density, and scale."
The upcoming OCI Compute instances powered by NVIDIA GPUs have already received positive feedback. Martin Kon, President and COO of Cohere, stated that they will provide the power needed to train and serve the next generation of their enterprise AI models, while Naveen Rao, Vice President of Generative AI at Databricks, praised OCI for its superior price performance and looks forward to using the new instances.
Kamran Zargahi, Senior Director of Tech Strategy at Uber, explained that as part of a multicloud architecture, they currently leverage Oracle Cloud Infrastructure for critical workloads and plan to use OCI Compute with NVIDIA GPUs in the future.