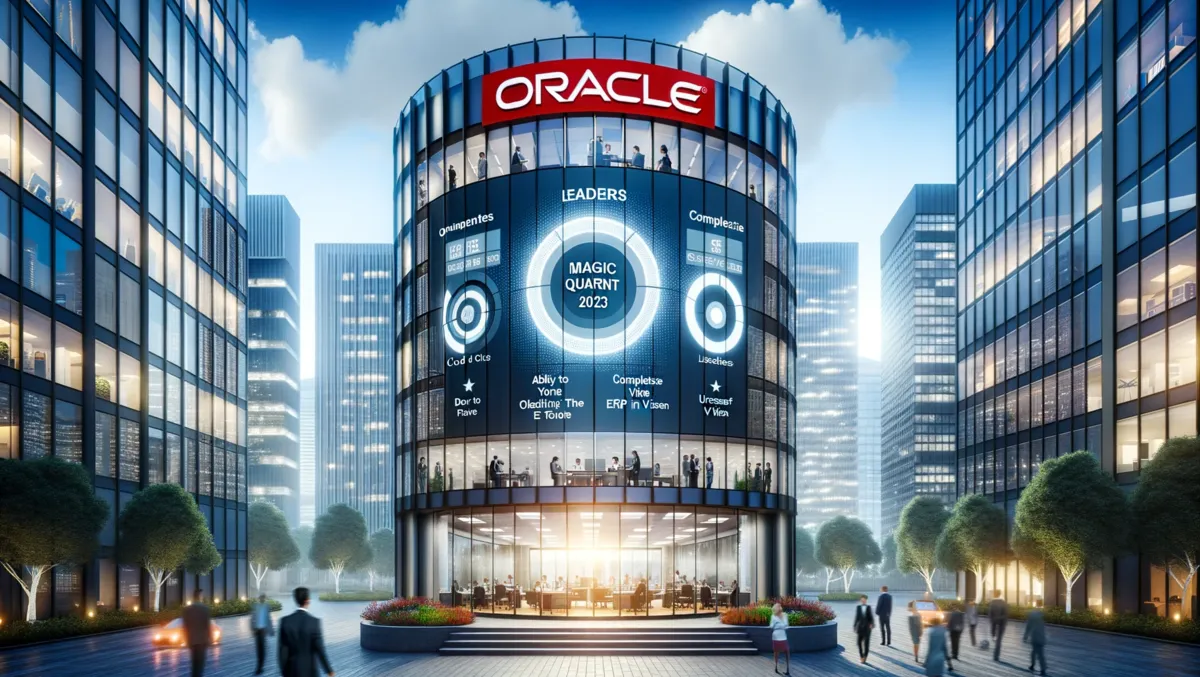 Oracle Fusion Cloud ERP tops 2023 Gartner Magic Quadrant
Oracle has been named a Leader in the 2023 Gartner Magic Quadrant for Cloud ERP for Service-Centric Enterprises for Oracle Fusion Cloud Enterprise Resource Planning (ERP). The Magic Quadrant report evaluated nine providers for their financial management, order-to-cash (O2C), source-to-pay, human capital management and other administrative ERP functionalities, including extending planning and analysis (xP&A) and project management. Oracle was recognized as a Leader for its Ability to Execute and Completeness of Vision. A complimentary copy of the report is available here.
According to the Magic Quadrant for Cloud ERP for Service-Centric Enterprises report, Leaders demonstrate a market-defining vision of how service-centric ERP systems and processes can be supported and improved by moving them to the cloud. They couple this with a clear ability to execute this vision through products, services, and go-to-market strategies. Leaders show a consistent ability to secure deals with enterprises of different sizes and have a good depth of functionality across all areas of core financial management. They have multiple proofs of successful deployments by customers, both in their home region and elsewhere. Their offerings are often used by systems integrator partners to support financial transformation initiatives.
"The world's leading service-centric organizations rely on Oracle Cloud ERP to transform their business processes and instill a culture of continuous innovation," said Rondy Ng, executive vice president of applications development at Oracle. "We believe this recognition by Gartner acknowledges our commitment to delivering pioneering AI-driven innovation coupled with a customer-first mindset to drive meaningful business outcomes for our customers."
Oracle has garnered consistent industry recognition for its finance applications. Oracle was named a Leader in the 2022 Gartner Magic Quadrant for Cloud ERP for Product-Centric Enterprises and the 2022 Gartner Magic Quadrant for Financial Planning Software. Additionally, Oracle was named a leader in the 2022 Gartner Magic Quadrant for Cloud HCM Suites for 1,000+ Employee Enterprises.
Part of Oracle Fusion Cloud Applications Suite, a complete set of cloud applications designed and built for changing customer needs, Oracle Cloud ERP helps organizations to quickly optimize their business with touchless operations, predictive insights, and embedded collaboration features. With machine learning, AI, and other customer-driven innovations added every 90 days, Oracle Cloud ERP helps organizations increase efficiency, embrace new business models, respond to shifting market conditions, and capitalize on new opportunities.