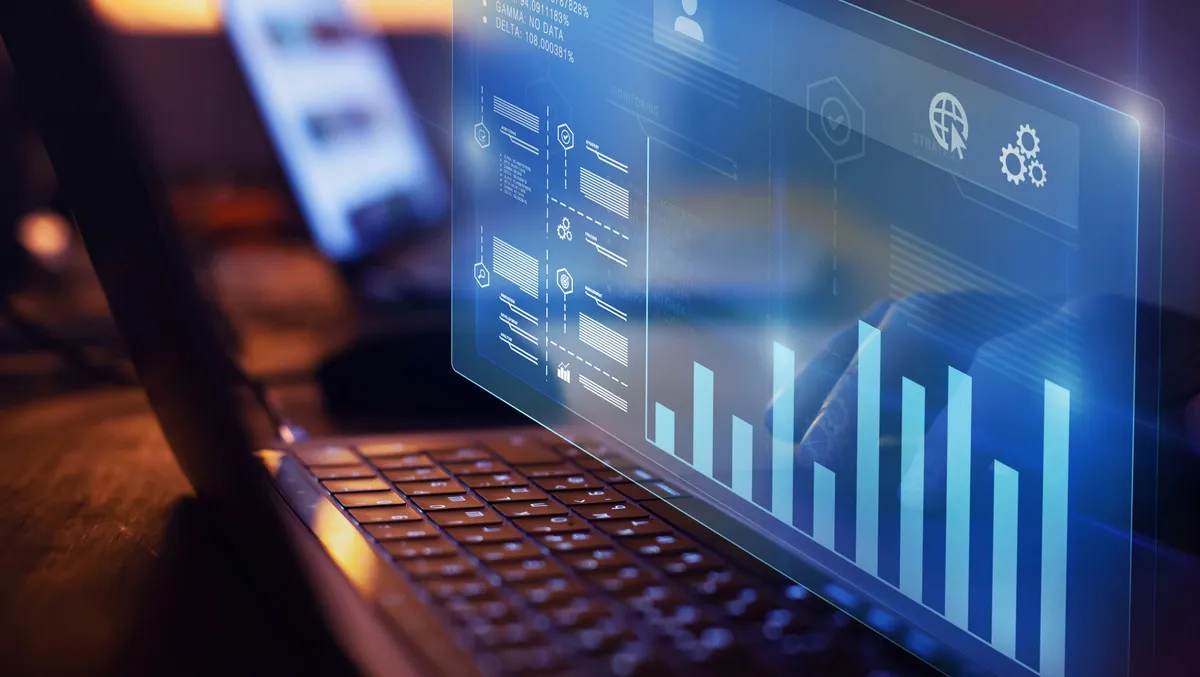 Oracle introduces the latest generation of Exadata platforms
Oracle has introduced the latest generation of the Oracle Exadata platforms, the X10M, delivering better performance and availability for all Oracle Database workloads. Starting at the same price as the previous generation, these platforms support higher levels of database consolidation with more capacity and offer dramatically more excellent value than previous generations. Thousands of large and small organisations run their most critical and demanding workloads on Oracle Exadata, including the majority of the largest financial, telecom, and retail businesses in the world.
"Our 12th generation Oracle Exadata X10M continues our strategy to provide customers with extreme scale, performance, and value, and we will make it available everywhere, in the cloud and on-premises," says Juan Loaiza, executive vice president for mission-critical database technologies at Oracle. "Customers that choose cloud deployments also benefit from running Oracle Autonomous Database, which further lowers costs by delivering true pay-per-use and eliminating database and infrastructure administration."
Available now in both Oracle Exadata@Cloud Customer and Oracle Exadata Database Machine, the new Exadata X10M platforms feature 4th Gen AMD EPYCÔ processors.
With up to 3X more cores in database servers and 2X more cores in storage servers compared to the previous generation, Exadata X10M platforms deliver up to 3X higher transaction throughput and up to 3.6X faster analytic queries.
Exadata X10M's high-capacity storage servers can now hold 22% more data, while all-flash storage servers now offer 2.4X the capacity of the previous systems. In addition, database servers now support 50% higher memory capacity, enabling more databases to run on the same system.
"AMD EPYC CPUs were designed from the ground up to achieve three key goals, deliver more performance for complex data center workloads, reduce latency with larger, better-designed caches, and increase throughput with more cores per socket. It is ideally suited for mission-critical database workloads," says Mark Papermaster, executive vice president and chief technology officer at AMD.
"Our engineers worked closely with Oracle to ensure the Exadata X10M based on 4th generation AMD EPYC processors, with 96 cores per socket, is a balanced configuration that enables near-linear scalability and improved energy efficiency for database workloads."
The combination of improved price performance and more storage and memory capacity enables more significant levels of database consolidation and dramatically lowers costs for all database workloads.
The greater compute and storage density offered by Exadata X10M platforms also reduces the size of the systems customers require to meet their needs, lowering data centre costs for power, cooling, and floor space and improving data centre sustainability.
In addition, with its large-scale, simple expandability, and affordable consumption pricing, Exadata Cloud@Customer X10M enables customers to quickly deploy incremental development, testing, and production environments without adding servers or systems.
Organisations can scale out their Exadata X10M infrastructure by adding individual databases or storage servers, allowing them to tailor their configurations to meet immediate needs and expand them in the future should those needs change. Oracle's Real Application Clusters technology uniquely enables scaling and planned maintenance while databases are entirely online for mission-critical online transaction processing (OLTP) and data warehouse workloads.
Oracle Exadata Cloud@Customer is a key component of Oracle's distributed cloud strategy, offering customers the benefits of the cloud with greater control over data residency, locality, and authority.
Exadata Cloud@Customer is the only platform running Oracle Autonomous Database and Oracle Exadata Database Service in customer data centres.
Autonomous Database automates routine, manual data management tasks, including tuning, patching, and provisioning. In addition, Autonomous Database can automatically scale consumption up and down as workloads change, allowing organisations to run them faster when demand increases and reduce resource consumption and costs when demand decreases. With Autonomous Database, customers avoid over-provisioning resources and only pay for their actual consumption.
"At PayPal, we understand that microseconds matter, and fast physical I/O is essential for exceptional customer satisfaction. To meet the demands of our large workloads and ensure lightning-fast response times, we have currently chosen to modernise our IT Infrastructure with Oracle Exadata X10M," says Akash Guha, director of transaction processing and data services enterprise data platform at PayPal.
"With Exadata X10M, we expect to seamlessly handle the immense demands of our operations, delivering outstanding performance, and exceeding the needs of our valued customers. We have trust in our exciting new relationship with Oracle to deliver exceptional results and drive continuous improvement."
"Founded in 1808, Banco do Brasil (BB) is one of Latin America's largest and oldest banks. To better support our digital financial needs and keep up with new banking technology, such as Brazil's Pix instant payment platform, we sought to accelerate the digital transformation," says Paulo André Rocha Alves, infrastructure general manager at Banco do Brasil. "We chose Oracle Exadata Cloud@Customer X10M and Oracle Cloud Infrastructure, and expect to gain greater flexibility, increase cost savings, and innovate faster."
"Now in its 12th generation, Oracle's latest release of Exadata points the spotlight at the power of density, and how it has changed what's possible with commodity infrastructure. Tripling to 96 cores was long unthinkable outside of the world of specialised eight-socket machines. But with Exadata X10M, Oracle has shifted gears to work with AMD which has broken the scaling barrier on standard two-socket units," says Tony Baer, principal at dbInsight.
"Paired with leading-edge capabilities such as RDMA, Oracle customers can continue to be assured that Exadata's scale and performance will grow with their needs. Running Oracle Database on anything but Exadata fits the definition of insanity: keep running on the same hardware but expecting different results."
"Oracle Exadata X10M and Oracle Exadata Cloud@Customer X10M maintain the highest degree of identicality across both cloud and on-premises implementations, remarkably even while moving the underlying CPU architecture to AMD EPYC processors," says Holger Mueller, principal analyst and vice president at Constellation Research.
"Now in its 12th generation, Oracle Exadata engineering continues to innovate the hardware and software architecture to deliver more than triple better performance for OLTP and analytics workloads. The combination of higher performance and greater capacity enable customers to consolidate databases and reduce operational costs, while increasing reliability and performance and lowering data centre costs, including power and cooling, which help sustainability efforts."