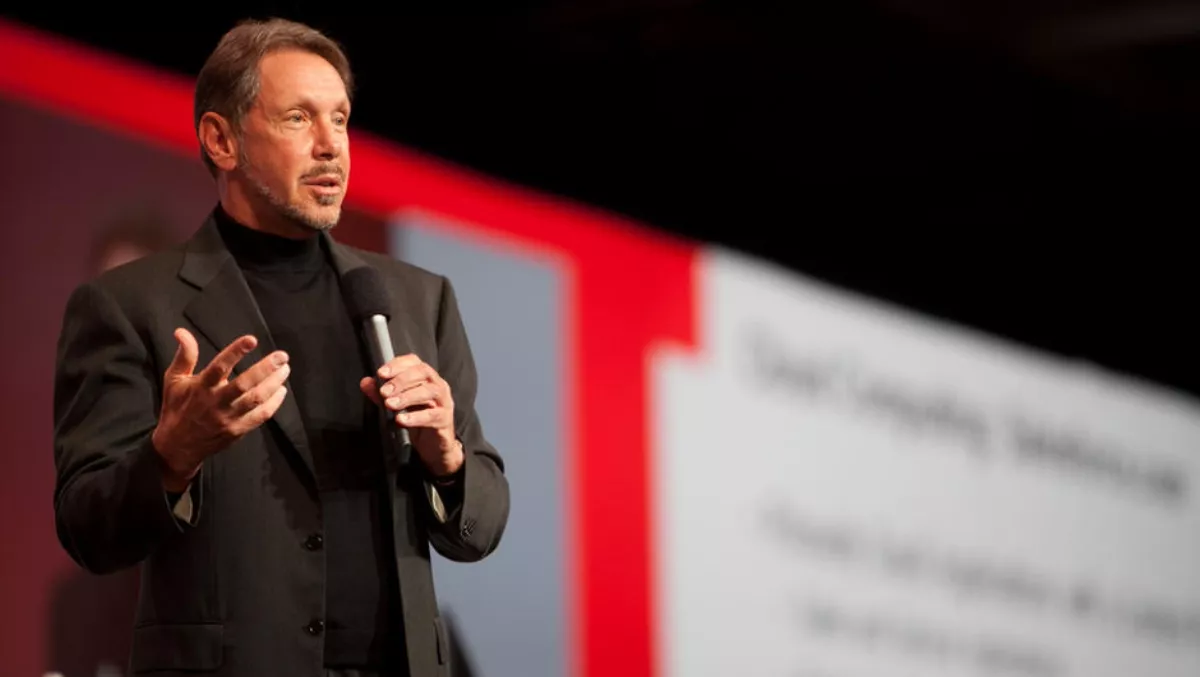 Oracle makes massive investment in autonomous cloud platform services
FYI, this story is more than a year old
Oracle is expanding autonomous capabilities for its Oracle Cloud Platform, in an effort to make its Platform-as-a-Service offering completely self-driving, self-securing and self-repairing.
The company is introducing an enhanced suite of autonomous cloud platform services, including data management, application development, integration, analytics, security and management.
It's an extension of the work the company has been doing with its Autonomous Database, which is designed to automate database management operations to deliver improved availability, performance and security at lower cost.
Now Oracle says it is setting a new industry standard for autonomous cloud capabilities.
The company will integrate its entire generation of Cloud Platform services with AI and machine learning, which it says will help customers lower cost, reduce risk, accelerate innovation, and make smarter decisions.
In an Australian exclusive briefing with Amit Zavery, Oracle Cloud Platform executive vice president of product development, he explains why now is the right time for autonomous PaaS.
"The capacity in the cloud, including things like compute and higher performance GPUs, are becoming an integral part of infrastructure," he says.
"We can now run pretty intensive AI algorithms and efficiently manage high volumes of data, which really enables us to make these technologies effective. As well as this, we have a lot of experience and a lot of the data which puts us in a great position in terms of leveraging these resources for automation capabilities, which ultimately serve to alleviate pain points for our customers.
"Over time I can imagine there will be more and more of this (automation) capability, but this is a starting point and we believe this gives us a level of differentiation over other companies in the market."
Oracle's cloud services will now have the capacity to automate key operational functions like tuning, patching, backups and upgrades while running to deliver high performance and availability, with an increased emphasis on security.
In addition, Oracle Cloud Platform is incorporating additional autonomous capabilities specific to application development, app and data integration, and analytics.
"The future of tomorrow's successful enterprise IT organisation is in full end-to-end automation," Zavery says.
"At Oracle, we are making this a reality. We are weaving autonomous capabilities into the fabric of our cloud to help customers safeguard their systems, drive innovation faster, and deliver the ultimate competitive advantage with smarter real-time decisions."
The Oracle Cloud Platform will incorporate a range of autonomous capabilities including;
Self-Driving to Lower Costs and Increase Productivity: Eliminating human labour to provision, secure, monitor, backup, recover and troubleshoot while automatically upgrading and patching itself while running. Will also instantly grow and shrink compute or storage without downtime.
Self-Securing to Lower Risk: Designed to protect from external attacks and from malicious internal users. Will also automatically apply security updates while running to protect against cyber attacks while automatically encrypting all data.
Self-Repairing for Higher Availability: Provide automated protection from all planned and unplanned downtime.
Saurabh Sharma, a principal analyst at Ovum says integrating AI and autonomous capabilities into PaaS will deliver a range of advantages for enterprises.
"Platform as a Service has become a critical component of cloud delivery model to help drive business agility and innovation for enterprises," he says.
"With Oracle revealing its AI and machine learning-based autonomous PaaS, Oracle is bringing productivity gains, cost reduction and human error reduction to the forefront of enterprises looking for possible ways to drive faster innovation.
"Oracle Cloud Platform's autonomous PaaS capabilities will let enterprises scale, back-up, upgrade, diagnose, correct and secure enterprise PaaS cloud services."
The Oracle Cloud Platform autonomous capabilities for data management, application development, integration, analytics, security and system management, will be available in the second half of Fiscal 2018.
Related stories
Top stories