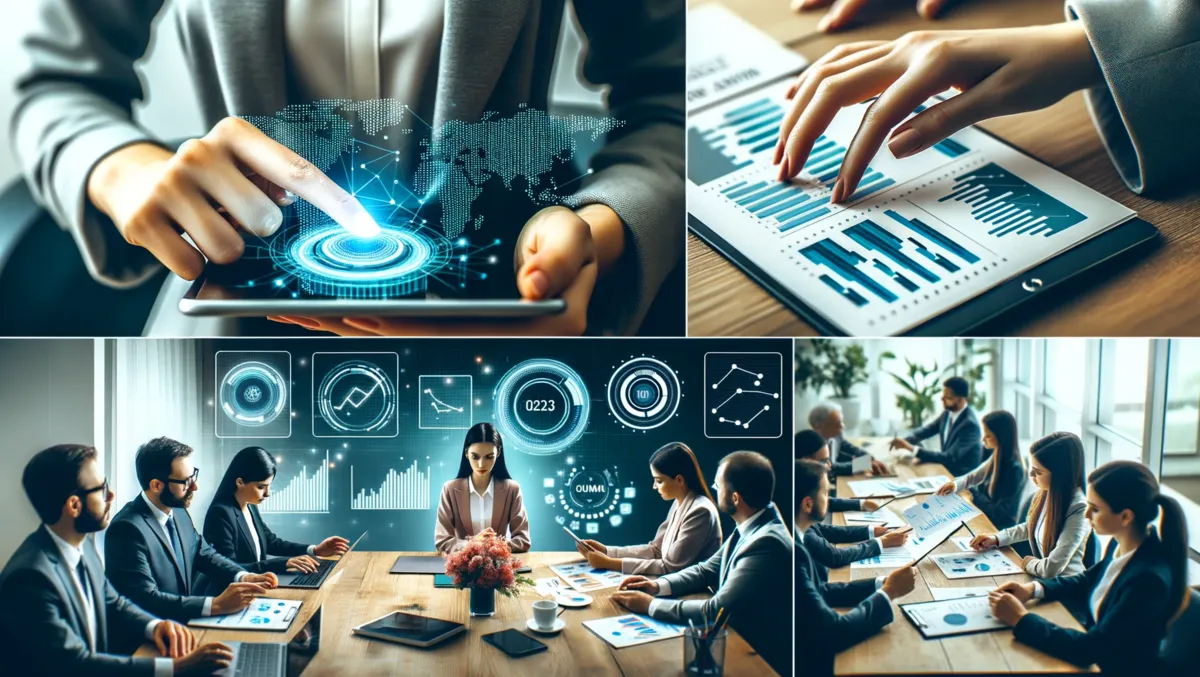 Oracle NetSuite unveils AI-driven enhancements at SuiteWorld 2023 event
Oracle NetSuite revealed several new product enhancements at the SuiteWorld 2023 event in Las Vegas, designed to facilitate organisations in reducing expenses and increasing efficiency for business growth. These include generative artificial intelligence (AI) capabilities throughout the entire suite, as well as improved field service management and new functionalities for finance and customer experience professionals.
For 25 years, NetSuite's mission has been "to deliver a unified suite of cloud applications that enable customers to do more with less and grow their businesses," said Evan Goldberg, founder and EVP of Oracle NetSuite. He added, "We continue to extend the capabilities of NetSuite to support this mission and help our more than 37,000 customers benefit from the latest cloud and AI innovations."
The new enhancements encompass both conventional and generative AI functionalities, designed to bolster user productivity, decrease costs, and enhance business efficacy. NetSuite Text Enhance is a notable addition, offering generative AI capabilities that allow users to generate context-specific content using a few starter words. This feature makes the drafting process easier for professionals working in finance and accounting, HR, supply chain, and customer support, among other teams.
NetSuite has also introduced predictive abilities in NetSuite Planning and Budgeting to automate data assessment and speed up decision-making processes. The AI-powered NetSuite Bill Capture streamlines invoice management by capturing and categorising expenses based on historical data. Furthermore, the power of AI is utilised in the NetSuite Analytics Warehouse to consolidate data from various sources for quick and accessible data visualisations and reporting.
There's a special focus on improving financial operations with NetSuite's newly upgraded financial management facilities. These include a comprehensive set of finance solutions with the introduction of NetSuite Enterprise Performance Management (EPM), a digital payment solution called NetSuite Pay, NetSuite Capital for better cash flow management, as well as a new e-invoicing solution.
Aside from finance, NetSuite is also targeting customer experience with a new field service management solution and enhanced online commerce and subscription management capabilities. The latter includes SuiteCommerce MyAccount, which is now available for customers in the UK besides the US, and a new feature in NetSuite CPQ offering subscription options.
Finally, Oracle NetSuite is introducing a task-specific licensing model. This will allow business users who don't need full access to NetSuite, such as warehouse staff, to utilise the software's relevant capabilities without a complete subscription, boosting overall productivity.
Several features, including NetSuite Planning and Budgeting, NetSuite Bill Capture, NetSuite Capital, SuiteCommerce MyAccount, and NetSuite CPQ, are currently available. More features will be launched within the next twelve months.