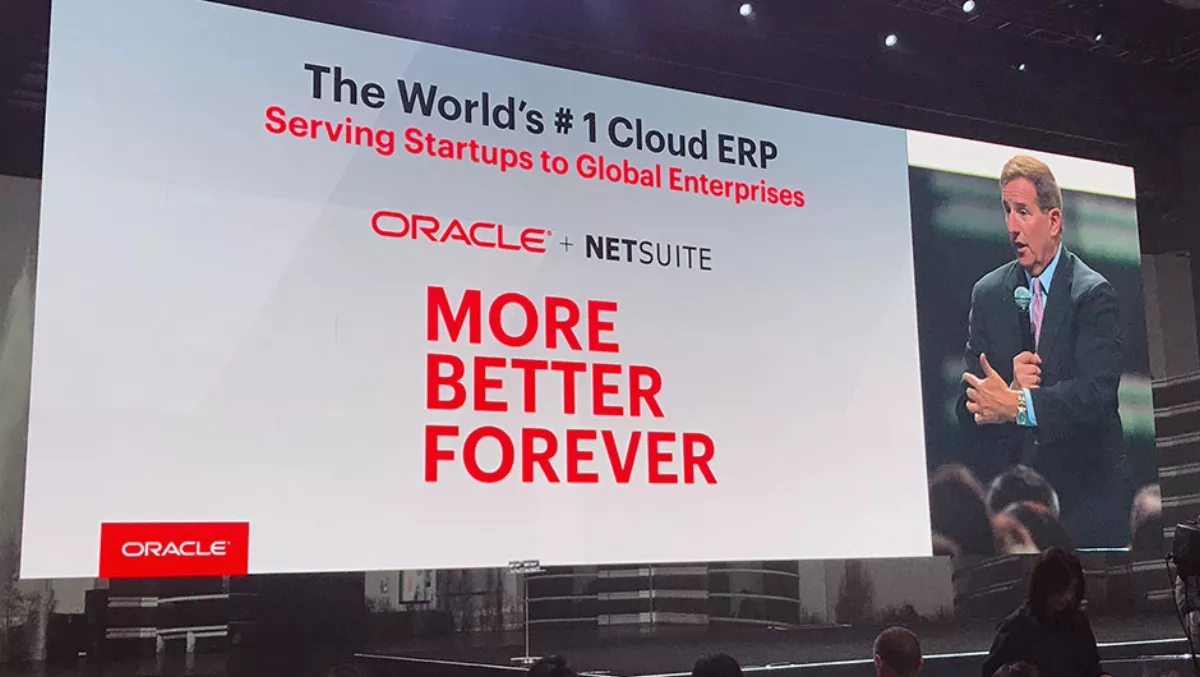 Oracle's acquisition of NetSuite - 6 things you should know
FYI, this story is more than a year old
In November 2016 Oracle acquired NetSuite for $9.3 billion USD. Here are the quick facts you need to know:
1) It's about growth
NetSuite has been the fastest growing cloud ERP vendor for many years in a row. According to Mark Hurd, Co-CEO, Oracle, the acquisition is about accelerating its cloud strategy. Within a decade, he believes that 70-80% of organisations will have be depending upon cloud-based IT infrastructure. While Oracle themselves has around 13,000 SaaS customers, that number swells to 25,000 when NetSuite is included.
2) It's a land grab
Hurd sees a golden intergenerational opportunity to grab market share from its competitors like SAP. Historically it's very difficult to move a company from a competing ERP solution, as implementation and data migration can be expensive and difficult.
"The enterprise market is going through huge change, from on premise solutions to cloud based," says Hurd.
While organisations are looking to move to the cloud, Oracle & NetSuite get the opportunity to present to even the most diehard users of competitor's products. Oracle executives talk about this as an opportunity to dominate the enterprise cloud space for decades to come.
"We will do all in our power, short of the illegal to help partners take market share from SAP," says Hurd.
3) The companies don't compete
While both NetSuite & Oracle produce ERP solutions, they're quite different and target different clients. Historically NetSuite has focused on mid-market sized organisations up to 1,000 seats, while Oracle focused on much larger clients.
NetSuite's software was also born in the cloud and only available as a cloud SaaS application. This compares with Oracle having come from on premises ERP solutions and having moved around 20% of its ERP clients to cloud solutions so far.
4) Not screwing it up
NetSuite is going to run as a totally separate global business unit with its own sales, support and development efforts.
"We want to unleash NetSuite and give it the benefits of being part of Oracle, without slowing it down with the bureaucracy of Oracle," said Hurd.
Partners and customers won't experience any change in their relationship with NetSuite.
5) Learning from each other
While many NetSuite executives have previously worked at Oracle, the two companies have had very different cultures.
Oracle is proud of its performance focused culture, which some would describe as aggressive, while NetSuite seems more approachable and down to earth.
Some of this comes from the vast difference in size of organisation, 135,000 at Oracle versus 5,000 at NetSuite.
Executives see many opportunities for learning from each organisation. Oracle wants to act more like a nimble smaller cloud business, while NetSuite needs the power and reputation.
Three benefits for Oracle:
NetSuite knows comp plan better for cloud, expect to see changes
Marketing & Lead generation
SuiteSuccess, rapid customer success model
Its number one source of customers is growing out of QuickBooks & Xero.
6) Investing in expansion
NetSuite will be opening an office in New Zealand, Malaysia and China, solidifying its already strong presence in APAC. It also three offices in Australia.
NetSuite has planned to expand its data center presence across Asia Pacific, with initial facilities to be in Australia and Singapore and additional centres in Japan and China.
Related stories
Top stories