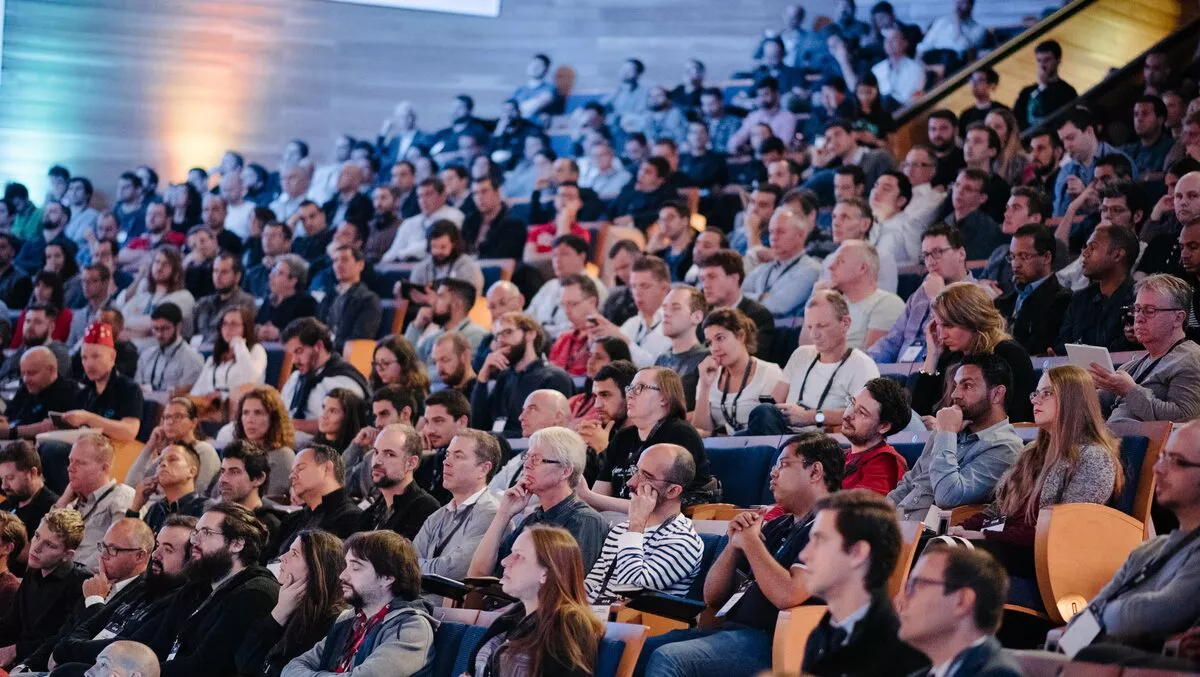 OutSystems' OSDC 2021 event puts development at the forefront of IT - exactly where it should be
FYI, this story is more than a year old
The OutSystems Developer Conference (OSDC) 2021 will make history.
It's not just because it brings a global community of developers from more than 150 countries together to build the future of technology. It's not just because there are more than 50 sessions for hands-on learning.
The main reason it will make history is that it's a conference run by developers for developers, not another one of those types of conferences led by corporate marketing speak (you know the ones).
OSDC 2021 offers the opportunity to learn, connect and build the future - literally - through the power of OutSystems.
Whether you're a newcomer to OutSystems or a seasoned developer, architect or IT manager, there is something to inspire everyone who attends OSDC.
Over two days, technical sessions will cover a variety of topics, such as an overview of OutSystems and how to develop on the platform, UX/UI, testing and integrations, front-end design, career paths, app showcases, case studies, data and app development, adoption best practices, and much more.

Here's a sample of sessions from the conference:
Enhancing User Experience with Offline Synchronization: With everyone working online these days, the need for offline synchronization of mobile apps has become indispensable. Certain front-facing UI features need to be synchronized offline after determining how important their use case is to the customer. In this session, we will focus on the importance of creating and implementing an offline sync mechanism to enhance the user experience.
Embedding Chatbots and Image Recognition in Your App: What's all the hype with AI, and how do we embed a practical use of it in our applications? In this session, we'll be building an application live through an interactive demo, and creating embedded AI behaviours for chatbots and image recognition using Amazon Lex and Amazon Rekognition.
Ending Hunger With OutSystems: "Can technology help solve a 5,000-year-old problem?" Zer0Hunger is attempting to hack humanity by breaking down silos and creating a more efficient supply chain for relief efforts.
Aged Care from Zero to Hero: This session explores how low-code application development is supporting the aged care sector.
The Pandemic and IoT: How a Global Health Crisis Created Opportunities for Applying Day-to-Day Technology to Help Triage Patients: When people started to become infected with COVID-19, there was an immediate need to know who was infected. So, what could be done to help with the triage process? Using OutSystems and its ability to quickly integrate with several technologies, learn how a mobile application was created and integrated with a thermal cam to provide an efficient and affordable way to triage patients.
Attendees will also:
Find out about the latest developments in the OutSystems platform
Learn through hands-on, expert-led sessions for all skill levels
Connect with other developers around the world
Add new skills to your portfolio and become an OutSystems expert

Register for free to secure your place at OSDC 2021 on 17-18 November.