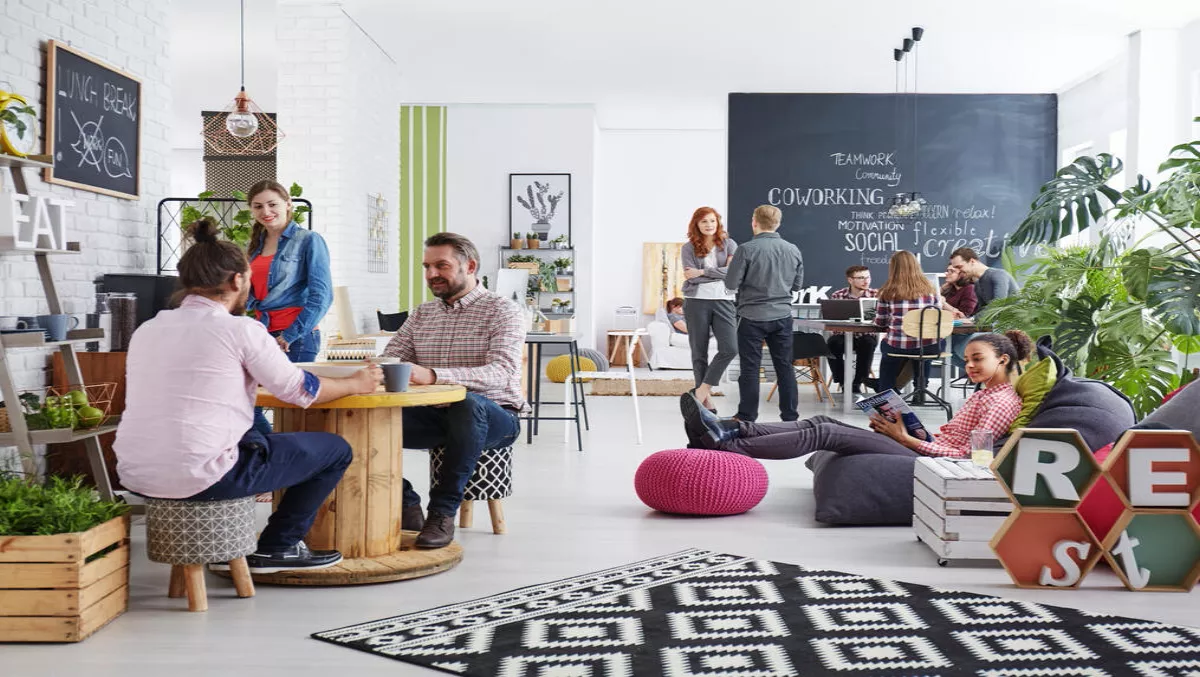 Overcoming the roadblocks to an agile transformation
FYI, this story is more than a year old
Undergoing an agile transformation can be disruptive.
Some Australian companies, like Suncorp and Australia Post have been successful through this journey, however many business leaders admit to hesitation and sometimes even fear when tasked with tackling this type of organisational revolution.
Implementing an agile transformation within a business means a fundamental shift in how managers and teams experience, affect and implement change.
In the past, teams may have operated and existed in relative isolation to other teams, but in an agile environment, business unit silos no longer have a place, which can lead to many fears among employees.
Despite this initial feeling, for most businesses, the benefits of change greatly outweigh the potential pitfalls - especially in today's ever changing marketplace.
Agile transformations call for a shift in an organisation's thinking and often creates uncertainty in employee and role definition. For many internal stakeholders that shift can be dramatic and ripe with uncertainty.
Those that were once experts and comfortable in their roles, suddenly need to change their way of working, having to be more collaborative in their approach move away from their established methodologies.
This resistance to transformation is often the main challenge to implementing an agile approach for 43% of companies. Resistance can undermine and even sabotage an organisation's leadership team and is something that needs to be constantly monitored.
Three key reasons why people resist include perceived loss of control, excessive uncertainty and immediacy of change.
Perceived loss of control
Agile transformation encourages a breakdown of an 'individual approach to specific tasks, whether that task is solving a client concern or addressing an internal process.
That means highly specialised employees need to adopt a collaborative approach, work with new people and potentially let go of their status as an authority or their inter-group, respected title.
Excessive uncertainty
In the past, large scale business changes obeyed an inflexible and chronological timeline (also known as the waterfall approach). While those clearly defined processes had numerous pitfalls, hence the move to agile, existence bias means that people prefer existing methodologies over new ones, even if they are inherently flawed.
Implementing specific timetables, milestones and expectations, as well as delivering 'inspirational' leadership and vision can help to instil trust in even the most fearful stakeholders.
Immediacy of change
With an agile transformation, change can happen quickly, broadly and without much notice. Teams find themselves delivering to engaged stakeholders in regular timeboxes and getting feedback on the work they deliver. For many employees, those changes can strike with immediacy.
Successful leaders will avoid implementing changes all at once by keeping employees updated on upcoming changes.
Planting seeds allow a sprinkling of knowledge to spread across the organisation, building excitement and fostering engagement.
The signs of a good agile transformation
Good transformations are marked by personal growth and transformations among staff, and this takes time, guidance and patience. Whether a transformation is directed internally or externally, leadership needs to recognise that discomfort levels will rise with time, especially as it becomes evident that change doesn't happen overnight, as can sometimes be the unrealistic expectation.
Recognising that fear of change can sabotage the transformation makes it important for team members to look to adopt a change in order to succeed.
This acceptance allows all employees to take away a personal sense of achievement from the transformation.
The signs of a bad transformation
A bad transformation produces disruption to the broader change process and can also have implications for the overall business. Identifying signs of a bad transformation can begin with feedback from key employees.
Since uncertainty and disruption can be gauged at the management level, ongoing and two-way communication sessions are vital.
When indications point to a bad transformation, adopting an approach where team members and the broader business are invited to regularly participate in a cycle of conceptualisation, implementation, immersion, and reflection can turn a bad experience around, and embed a learning culture within the organisation.
Undergoing an agile transformation has proved to be a wise choice for many leading organisations around the globe.
Companies like Microsoft, Spotify, and even large banks have embraced agility as a way to enable themselves to compete in their disruptive environments.
However, an agile transformation is a substantial undertaking, requiring buy-in from everyone -from employees to stakeholders.
Successful change doesn't happen overnight. There are many factors that can hinder a transformation, even when success is imminent. However, with careful planning and an adaptive mindset, these can be managed and mitigated - if not completely eliminated.
Article by Renae Craven, Agile Capability lead and principal consultant, SMS Management & Technology
Related stories
Top stories