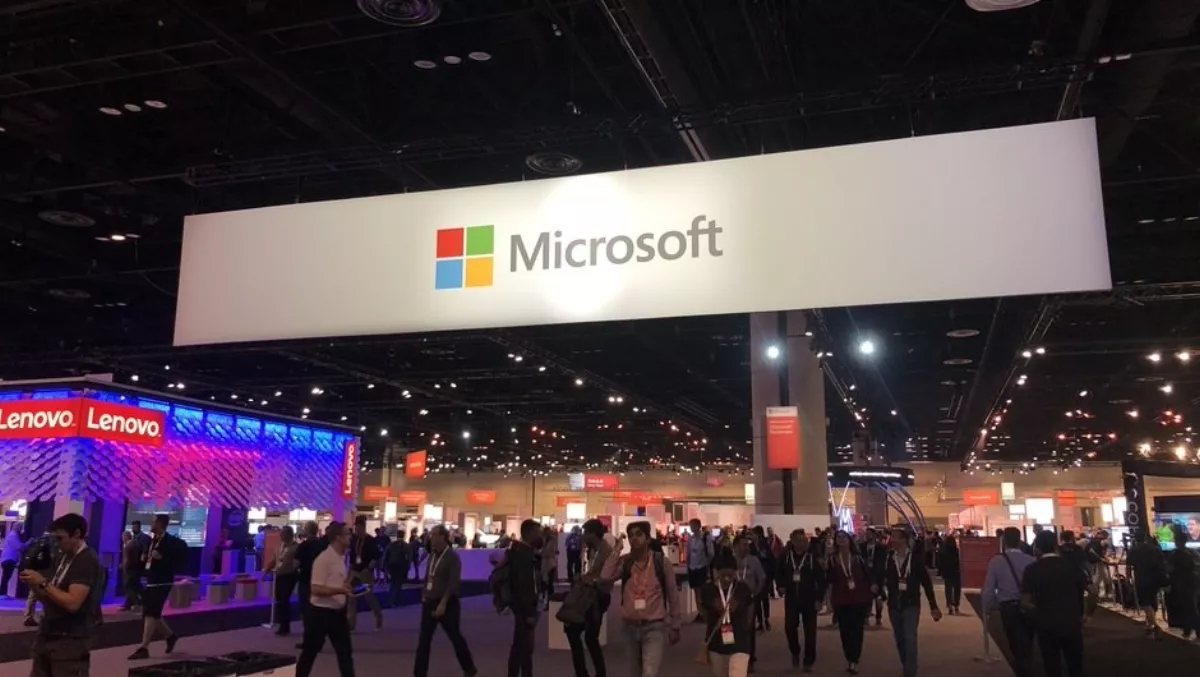 Overview of Microsoft's artificial intelligence strategy
FYI, this story is more than a year old
Today Microsoft employs over 8,000 researchers and engineers directly applied to artificial intelligence technologies.
These individuals either fit centrally into Microsoft's AI & R (artificial intelligence & research) team or they fit into each business unit's own engineering pool.
Unlike a number of its competitors, Microsoft isn't going to name its artificial intelligence with a human name. Think Einstein from Salesforce and Watson from IBM amongst others.
"At Microsoft, we don't see Artificial Intelligence as a product, we see it as a strategy that all of our products and customers can benefit from. It's making its way into everything we do a Microsoft" said David Carmona, Cloud and Enterprise Artificial Intelligence General Manager at Microsoft.
"For customer-facing agents like Cortana a human name is important; otherwise we just know it as Microsoft Artificial Intelligence," says Carmona.
Microsoft's AI strategy fits into three areas:
1) Infusing its products
Every single product in the companies vast portfolio is starting to be infused with artificial intelligence.
Just this week Office 365 has received an update, with AI technologies incorporated to increase user productivity and make smart recommendations.
Last week the companies' CRM offering Dynamics was updated to incorporate AI features. Helping sales, customer service and marketing operators make faster and more informed decisions using the platform.
It's security offerings, and Azure cloud offerings are also now harnessing it's AI prowess.
2) AI for developers
Offerings have also been bundled up into a bunch of prebuilt services known as 'Azure Cognitive services'.
Microsoft takes care of the hard lifting and research, while developers can quickly consume the technology and reap the rewards.
Offerings in vision, speech, search and knowledge are already available. These have been pre-trained by Microsoft on substantial data sets, and then developers can unleash the AI on their data.
Generally, these are cloud-based, although options exist to run them on premises or even at what they call the 'intelligent edge'. Microsoft sees this as a key advantage that they can offer on-premise artificial intelligence solutions, while it's competitors very often can't.
Options also exist for Microsoft's customers to tap into the vendors AI talent. With custom machine learning offerings. Although the expertise needed for this may limit it to just organisations who already employ data scientists.
Although to try and mitigate the resource cost of custom machine learning, Microsoft has developed techniques that harness machine learning to develop and fine-tune machine learning. Yes ML to help facilitate ML. This can help speed up the process and make it accessible to a broader group of organisations.
3) Societal artificial intelligence
Lastly, Microsoft's AI strategy wants to make a substantial impact on our global society.
In recent years hundreds of millions of dollars of grants have been allocated to what they call "AI for good".
Including AI for Earth announced a year ago. Then AI for accessibility and this week the announcement of AI for humanitarian action.
Together these initiatives are designed to help refugees, children, the disabled and many of the worlds most disadvantaged. In a practical sense, it can help predict disasters and the optimal strategies for remedy.
More than 100 products are under way with over $200 million invested so far.
Across the board, Microsoft is taking a unique approach to AI. They don't see it as a product with a name; they see it being infused into everything they do. They see it has real-world potential and not just marketing hype to sell products.
Related stories
Top stories