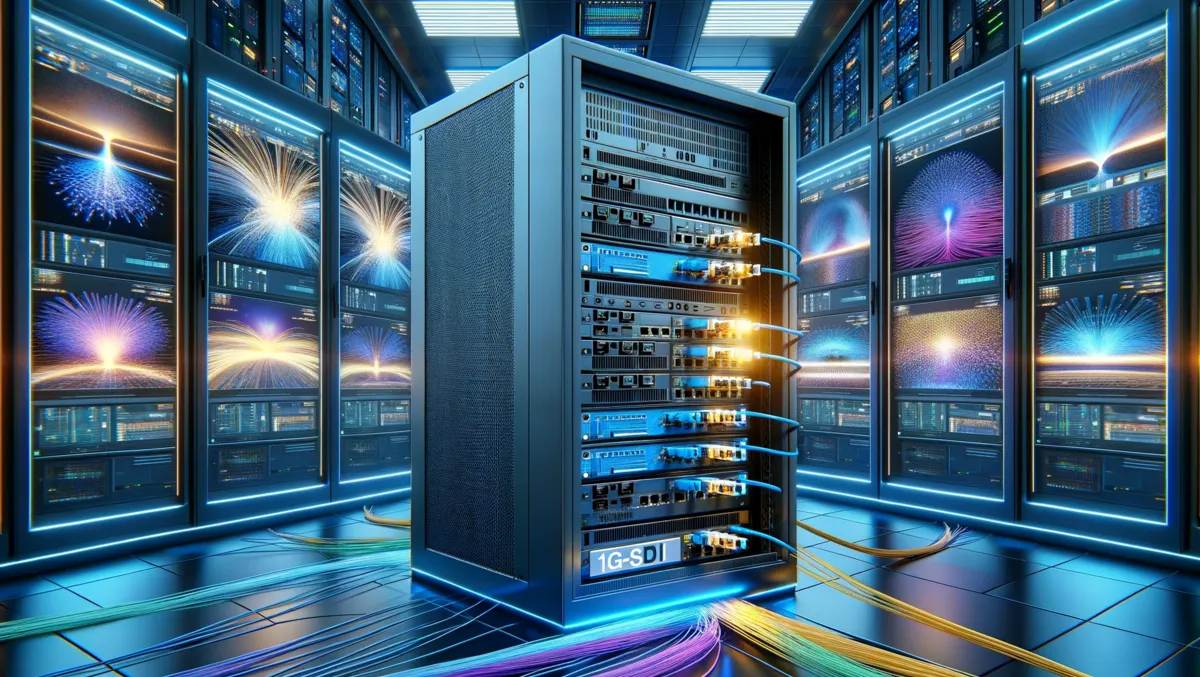 PacketLight Networks enhances 4K video transport with 12G-SDI support
PacketLight Networks has announced that its 200G devices now support native 12G-SDI service for the transport of 4K video. As a provider of Dense Wavelength Division Multiplexing (DWDM) and Optical Transport Networking (OTN) equipment, PacketLight's 12G-SDI support is aimed at improving the construction of cost-effective 4K video transport networks.
This transformative update enables uncompressed 4K video to be transported over PacketLight's 200G muxponders, delivering a full-quality signal with low latency in fibre optic video distribution networks. This significant technological development opens new possibilities and opportunities in the broadcasting and post-production industries.
PacketLight Networks' two 200G devices, the PL-2000M 200G Single Wavelength Muxponder and the PL-2000ADS 2x100G ADM/Muxponder are capable of transporting a blend of data, storage, voice, and video services over data centre interconnect, metro and long-haul fibre optic networks.
Furthermore, these devices also support transporting 10/40/100Gb Ethernet and 8/16/32G Fibre Channel services. PacketLight offers a complementary device that supports lower video service rates, such as 3G-SDI, HD-SDI, and SD-SDI, making it easy to integrate and form a comprehensive solution for the entire video services spectrum.
With regard to functionality, the PL-2000M and PL-2000ADS devices support the aggregation and transport of 12x12G-SDI client services, which can be transferred over a single 200G DWDM wavelength, or over 2x100G OTN uplinks, over dark fibre networks and DWDM/OTN infrastructure. The result is a significant saving of fibre resources, thereby facilitating a more cost-effective build of a 4K video transport network between distant broadcasting locations, playout centres, studios, disaster recovery and post-production sites.
The 12G-SDI service is delivered transparently without compression, ensuring the highest level of quality without any degradation and with minimal latency. In addition, AES-256 encryption can be applied to all the 4K video channels transported, ensuring the highest levels of security.
Koby Reshef, the CEO of PacketLight Networks, highlights that their technology enhances their customers' video distribution networks. They achieve this by effortlessly incorporating 12G-SDI over existing or new fibre optic infrastructure, streamlining network operations, and enabling the addition of 4K services.
This support for native 12G-SDI 4K services is seen as a valuable addition to their DWDM video transport offering, which is in demand by video service providers, TV stations, and studios. Essentially, they are making it easier for these entities to upgrade their networks and meet the requirements for high-quality 4K video services.
Koby Reshef says: "It empowers our customers' video distribution network by seamlessly adding 12G-SDI over their brownfield or greenfield fibre optic infrastructure, simplifying their network, and adding 4K services on them."
"Supporting native 12G-SDI 4K service rate is an excellent enhancement to our offering of DWDM for video transport, and we are seeing more video service providers, TV stations and studios requiring it," says the CEO, Koby Reshef.