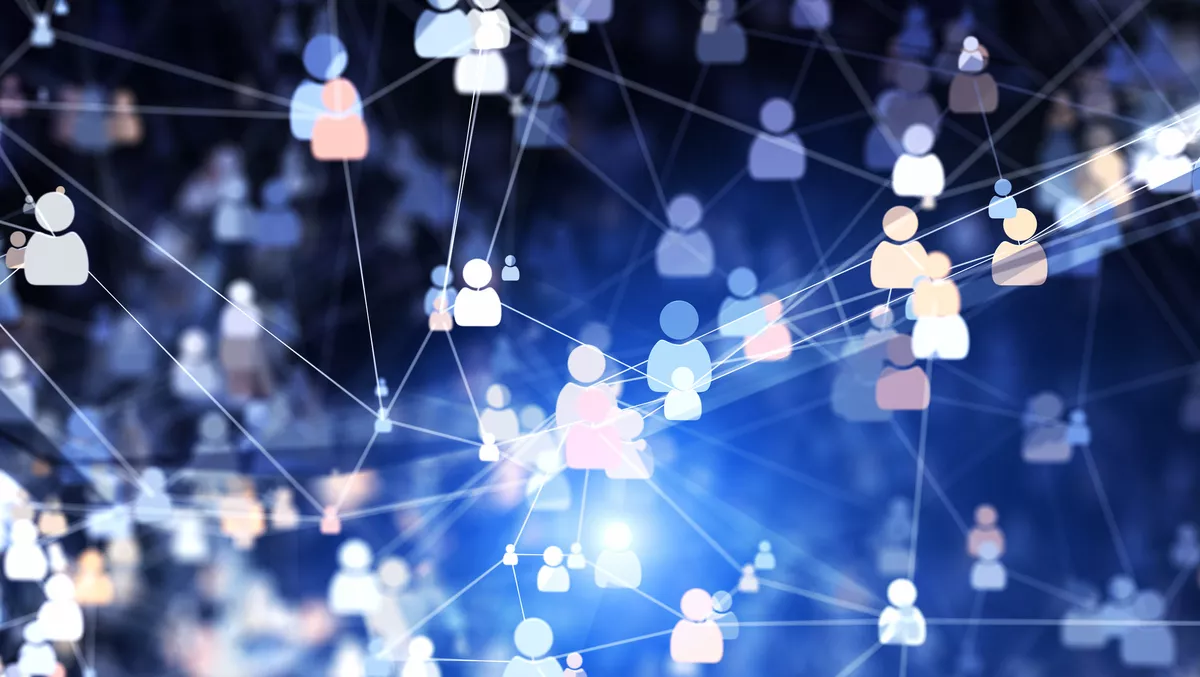 Pandemic accelerates adoption but widens digital divide
FYI, this story is more than a year old
One in ten Australians are digitally excluded, and it's estimated that one in five New Zealanders struggle to engage in the digital world, an industry panel hears.
The pandemic has accelerated the rate of digital adoption to drive innovation, new skill development and connectedness, but it has also widened the digital divide. With digital expected to accelerate at an even greater pace over the next decade, the gap will expand without more collective action between business, government and the community sector. And leaders call for prompt action to close the gap by 2030.
That's the key message from Thursday's AfterNext roundtable, which included cross-sector leaders from Telstra, NZ Government and Good Things Foundation Australia. The roundtable was hosted by Infosys, a global next-generation digital services and consulting company, in collaboration with Trans-Tasman Business Circle.
The central theme of the discussion was anchored in the Australian Digital Inclusion Index, measuring digital inclusion across three dimensions: affordability, digital ability (such as technical skills) and accessibility, (such as creating websites that are easy to read with screen-readers or providing subtitles on audiovisual media).
Also discussed was Infosys research released late last year, which found almost half of the 670 organisations surveyed across Australia and New Zealand were in the infancy of their digital accessibility journeys and yet to make any accessibility improvements to their digital touchpoints.
"Ten percent of Australians are not digitally included," says Telstra group general counsel - croup executive, Sustainability, External Affairs and Legal, Lyndell Stoyles.
"If society continues on this path, you can only imagine the rate of exclusion we will see over the next 5 to 8 years as the digital world becomes smarter, faster and more sophisticated, and it will impact our most vulnerable."
Stoyles says the digital economy provides extraordinary opportunities for how we live, work and learn. Still, there is one big proviso, we must inclusively transition to the digital economy. Otherwise, she says, we won't realise its benefits, such as having more time in our lives to do what we enjoy and exciting new employment opportunities.
"As well as a whole of Government Digital Inclusion Strategy, to address the digital divide in Australia, we also need to see the introduction of a low-income broadband product, create a national digital capabilities framework and ensure all websites are compliant with the latest accessibility standards."
Jessica Wilson, chief executive officer of Good Things Foundation Australia, says, "Ultimately, the ability to access, use and afford technology is a human right. This is because technology increasingly enables participation in society. It allows access to education, work and core government services. With so much of our lives online, one computer between a family of three school-aged children and two working parents is just not enough."
Ann-Marie Cavanagh, deputy Government chief digital officer and deputy chief executive of Digital Public Service, Department of Internal Affairs, New Zealand, says one in five New Zealanders are digitally excluded. "We see the highest rates of exclusion among the elderly, Māori and Pacifica communities, and people with disabilities."
Coordinated approach critical to narrowing the gap
Looking at how Australia can address the growing digital divide, Stoyles says a whole of Government Strategy was needed. She says a coordinated National Strategy needs to be developed as a priority in the next term of government, and we need to get it right and roll it out in the first half of next year.
"To be successful, the strategy needs to encompass a coordinated effort between government, industry and the community sector. It's an exciting time as long we can get it right," she says.
Wilson agreed that the Australian Digital Inclusion Alliance is an excellent example of coordination, referring to a shared initiative with over 500 business, government, academic and community organisations.
"We can look to the UK for another fantastic example of coordinated efforts. Through COVID-19, we saw a range of UK telecom companies come together to create a databank, like a food bank but for data, donating data to those in need," added Wilson.
When it comes to addressing the digital divide in New Zealand, Cavanagh offered an additional perspective. "While skills and access are critical to bridging the digital divide, understanding motivation to access the internet is also key," she says. "If we look at elderly people, for example, they may seek digital ability to stay connected with family, so we need to offer training and support tailored to that."
"Interestingly, our research shows that trust is important for New Zealanders, who need to feel an online service is safe and secure before they're willing to use it," she adds.
Prof Sally Eaves, chair of Cyber Trust, Global Foundation of Cyber Studies - Research, says, "Accessibility and inclusion must be embedded in the purpose of all organisations to build a robust digital economy. It can't be an after-thought."
"There is a pathway to real social change here, and I vote for a future where everyone is included; everyone wins when it comes to digital accessibility," says Andrew Groth, executive vice president, Region Head Australia - New Zealand. "With clear goals, collaboration and a unified purpose, I'm confident we can make it happen."