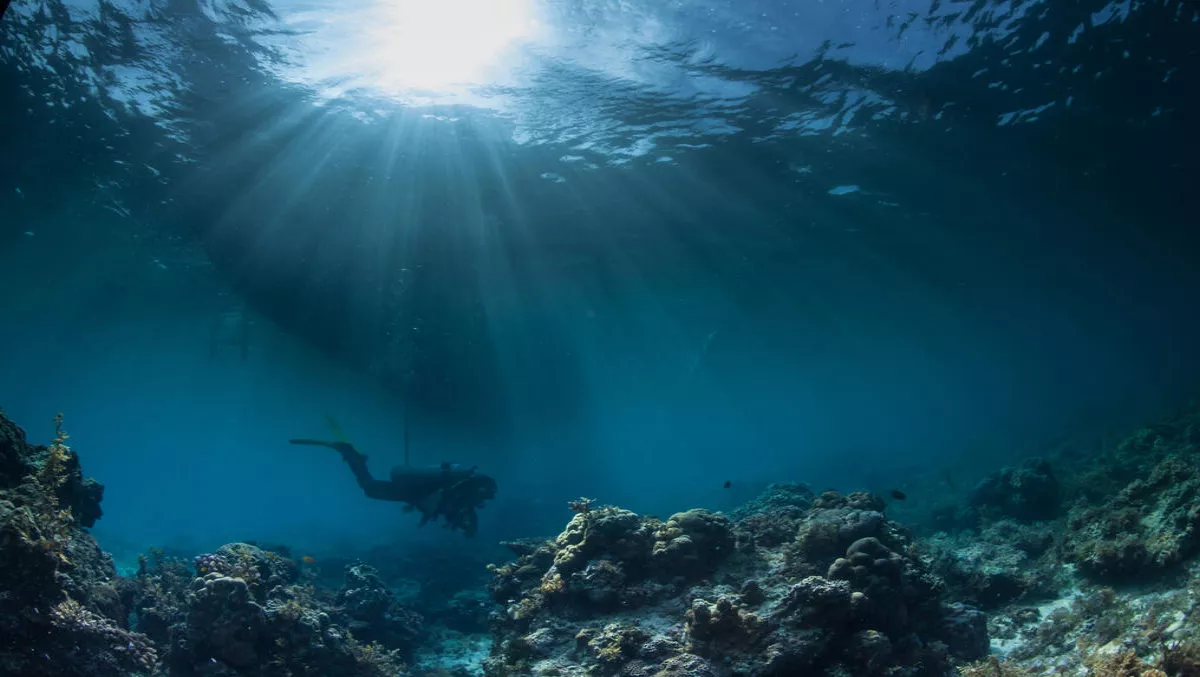 Plans for $350m cable project in motion following successful seabed survey
FYI, this story is more than a year old
Southern Cross Cables and EGS have successfully completed a seafloor survey to find the safest route to lay its US $350 million Southern Cross NEXT undersea cable.
The survey began in February and covered more than 15,000 kilometres of seabed from Clovelly, New South Wales, to just off the coast of Hermosa Beach, Los Angeles, with stops in New Zealand and several Pacific Islands.
The purpose of the survey was to map the sea floor in order to validate the best route to lay the cable which was previously designed during the desktop study. The survey locates anything that could threaten the cable such as seamounts, trenches and shipwrecks.
Once laid, the companies claim the cable will deliver a high capacity and low latency internet connection to Australians, New Zealanders and several Pacific Island nations accessing U.S-based web services and apps.
Southern Cross Cable Network president and chief executive officer, Anthony Briscoe, says people tend to think their Facebook and Snapchat content is delivered from overseas by satellite which is incorrect.
"For the overwhelming majority of internet delivery, our connections are made to various websites and apps from abroad by a series of 'pipes' that rest on seabeds across the globe, and those submarine cables are no thicker than a garden hose."
"People don't realise that delivering a submarine cable is among the most critical infrastructure projects on the planet," adds Briscoe.
A Request for Proposal process is underway for cable suppliers with the final vendor selection expected by the end of this year.
In addition to finding a slightly faster route than first anticipated, the survey discovered a previously unidentified shipwreck, 37 kilometres off the coast of Sydney.
Briscoe continues, "The route we have chosen will deliver the fastest connection between the shores of Australia, New Zealand and U.S – and we're also connecting up several Pacific Island nations as well."
The cable is expected to provide an additional 60 terabits per second of capacity for customers; the equivalent of roughly 1,875 HD movies per second (based on 1 terabit = 125GBytes, and an HD movie being 4GBytes), adding to the existing 20 terabits of capacity of the current Southern Cross systems.
Chief technology officer, Southern Cross Cables, Dean Veverka, comments "The Pacific Ocean is huge, sure, but when you're putting together a critical infrastructure project such as the Southern Cross NEXT project and connecting three countries and a number of Pacific Islands along the way, the ocean suddenly becomes pretty small."
"On a survey such as this, you're effectively hopping from country to country, dealing with different jurisdictions and laws and customs. It's the finer details of projects such as these that the general population aren't aware of; it's not as simple as simply setting sail."
The Southern Cross NEXT cable is planned to be operational by late-2019.
Related stories
Top stories