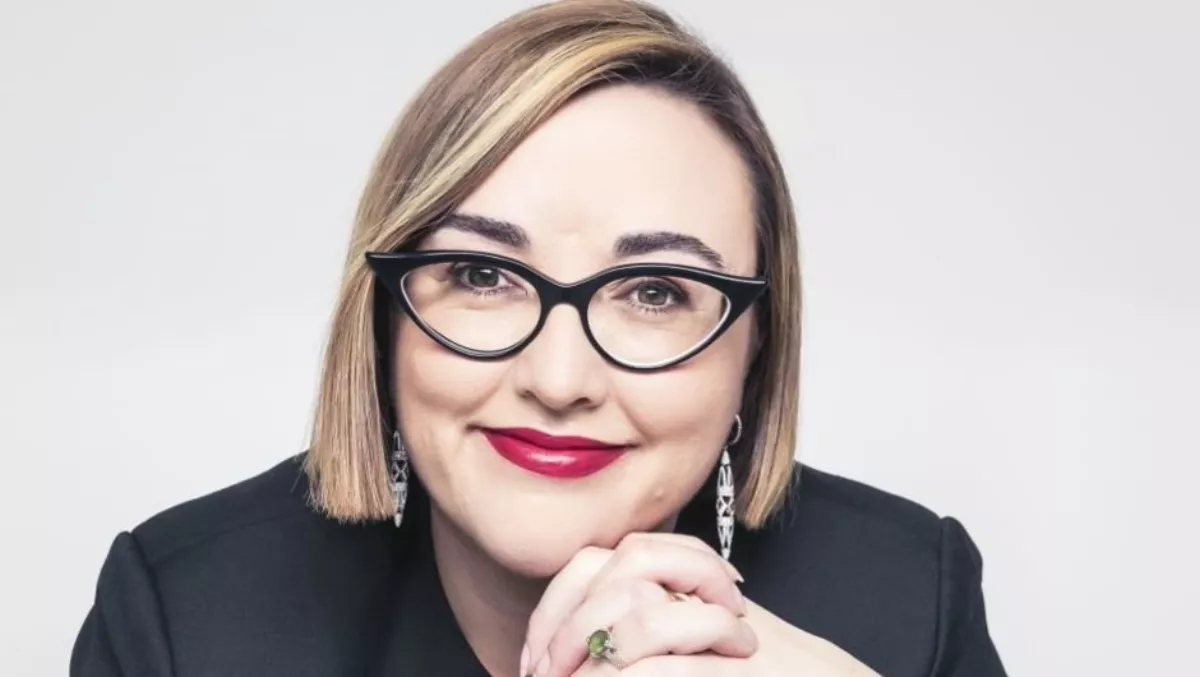 Preparing for the future of work – growing big ideas from small spaces
Mon, 10th Dec 2018
FYI, this story is more than a year old
We've all seen it: our offices are changing from the traditional four walls - to no walls. A need to reduce real estate costs is a key driver, as is enabling a more diverse and agile workforce.
The trick, of course is to make sure that team effectiveness, employee productivity and satisfaction aren't sacrificed in the process. Instead, the modern workplace should focus on creating the right space for employee engagement, creativity and collaboration – breaking down the walls and silos that inhibit ideas and innovation.
As the open office movement matures, creating the right mix of workspaces – equipped with the right tools that enable smarter ways of working, has never been more important.
In fact, a recent Asia-Pacific survey confirmed that a rethink of how Australian businesses setup their small meeting spaces is needed to ensure they are being used to their full potential – as hubs of productivity, idea generation and innovation.
Meeting the collaboration needs of a more agile workforce
When a modern workforce is made up of a diverse group of team members – onsite, contract, remote and freelance – there comes a growing need for more ad hoc and spontaneous collaboration. Smarter ways of working, which are not defined or constricted by scheduling or agendas. Even the very act of 'meeting' has now changed – it's less about formal invitations and more about bringing the best people together when needed for immediate brainstorming, planning and decision-making. The same survey found that 53% of Australian respondents now use content sharing capabilities when they are available – more than any other collaboration technology.
These spontaneous meetings have given rise to the growing popularity of smaller meeting spaces, or huddle rooms. While huddle rooms are typically casual working zones, when enriched with voice, video and content-sharing technology, they become productive spaces for anytime collaboration and enable connection with remote participants. While you don't need a space equipped with expensive equipment to make great collaboration happen, a huddle room has to serve its purpose in enabling team meetings across any distance effectively.
But, let's pause for a moment to understand more about why this small room or small space needs a big place in an organisation's digital transformation map.
The nature of work
The nature of work and human interaction is changing rapidly with technologies such as natural language processing and Artificial Intelligence being incorporated into daily activities, often without us realising. Forget having to navigate a remote control, or even touch a screen to start a video or audio conference, smart technology such as Amazon Alexa for Business is one example of how communication can now be instantly initiated using voice recognition.
The case for big data, machine learning and analytics is becoming stronger as it starts to provide deeper insights that help businesses achieve their digital transformation initiatives. Global co-working giant WeWork even relies on data to design workspaces, measuring everything from how noise travels through an office to seating arrangements.
A wide range of choices are available to optimise teamwork and the sharing of knowledge, from virtual storage and servers to tools as simple as instant messaging and chat platforms. Nevertheless, in an age of chatbots and virtual assistants, maintaining meaningful human-to-human connections and encouraging teamwork is still the most important goal. The right space, designed for teamwork, which people can use easily to sketch on whiteboards or annotate on live documents, can spur creative collaboration in the most incredible ways.
Another positive workplace change is the growing emphasis on developing cultural intelligence among teams. Increasing connectivity provides greater access to resources, knowledge and talent. Set against the right landscapes, workers can be empowered to freely have dialogue, providing a real sense of being "one team", although thousands of kilometres may physically separate them.
Why do huddle rooms matter?
It is well known that a culture of strong collaboration helps teamwork thrive – across locations, geographies and time zones. But what is it about team huddles that sets them apart from other meetings? For starters, team huddles are shorter, more frequent and more casual versions of the big conference room meetings – which carry an air of formality about them. It's important to make the right decisions in terms of technology in these spaces, to truly enrich teamwork and make it easy to collaborate. These rooms may be smaller in size, but with the right tools, can be mighty in output.
Traditionally, meeting technology has been limited to larger, integrated and expensive meeting rooms. This has limited the technology employed in huddle rooms to mobile phones and laptops. Today's generation of workers are driving demand for simple solutions that help smaller groups of people come together quickly, from inside and outside the office environment, to solve business problems.
Huddle room-friendly solutions are adapting to people's needs featuring innovations such as noise block technology, cloud-based video meeting services, speakerphones with USB-connectivity, voice-activated conferencing, intelligent camera framing and wireless content sharing. Whilst more huddle rooms will be video-enabled for ad hoc collaboration, research has found that the majority of these spaces are audio-visually challenged.
Frost - Sullivan has indicated that of the estimated 32 million huddle rooms globally, less than 2 per cent are video-enabled.
This indicates a missed opportunity on the collaboration front; with the range of video choices now available; and nbn slated for completion just a couple of years away, organisations can easily create more meaningful 'face-to-face' meeting experiences.
Effective team collaboration shouldn't be restricted to a conference room schedule. Huddle rooms are agile, flexible spaces that are so critical to the modern workplace and new ways in which people want to collaborate.
The time is now for organisations to make these small spaces work to their full potential. After all, big ideas and creativity can't wait for the next conference room to become available.