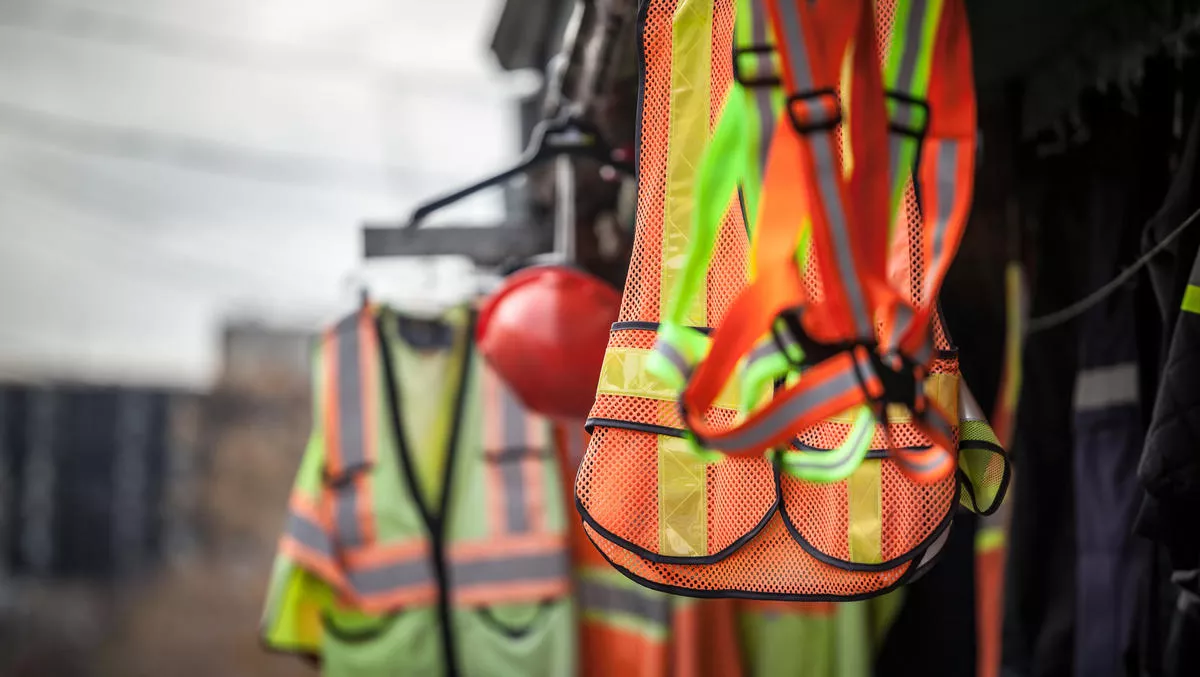 Procore looks to improve safety of ANZ construction sites with latest offering
FYI, this story is more than a year old
Procore has released a Safety Essentials information offering for Australian and New Zealand construction companies.
The new Safety Essentials release supports ANZ companies in aligning with the ISO9001/ISO45001/ISO14001 standards, as well as guidelines from the Australian Office of the Federal Safety Commissioner (OFSC) pertaining to COVID-19.
The content-as-a-service offering will be available at no additional cost to all customers using Procore Quality - Safety, the company states.
Procore Safety Essentials offers pre-built forms, inspection templates and folder structures within the Procore Platform to give ANZ customers a head start on managing quality and safety compliance, according to the company.
Procore also provides reporting capabilities, helping customers save time and reduce the potential for human error by streamlining the process of collating and analysing data for audit purposes.
Chris Haddrill, risk engineer and industry leading ISO consultant who collaborated with Procore on the development of Safety Essentials, says, "It is imperative that construction companies strive towards providing safe worksites and high quality projects to clients.
"This value added content is intended to provide an excellent pathway for Procore clients in delivering these objectives while being aligned to the intent of the ISO Standards.
In a statement, Procore states the latest release comes as a new Australian construction industry poll, commissioned by Procore and conducted by ACA Research, found that 64% of respondents are not currently accredited to the globally accepted quality management standard ISO9001:2015.
Furthermore, the OFSC COVID-19 accreditation for Commonwealth Government funded construction projects has become a key priority in 2020, yet just 31% of survey respondents have implemented compliance with the scheme.
The survey shows that keeping up to date with new regulations is the single most challenging part of managing quality and safety compliance, according to 74% of Australian construction companies.
Respondents also identified: capturing the necessary data consistently (73%); reporting (71%); designing ISO-compliant processes (71%); and building a compliant folder structure (71%) as the most complex aspects of complying with ISO Standards.
The industry poll found that companies of all sizes recognise the value of collecting and analysing project data in identifying and mitigating safety risks.
At the same time, construction companies are recognising that with data, the whole is greater than the sum of its parts.
Key findings include: 60% agree that effective use of data is critical in creating safer job sites; 60% believe there is little value in collecting safety data unless it can be brought together on one platform and effectively used to create safer environments; and 58% of large businesses have improved data capture processes during the past six months.
The survey shows that large businesses of 100 or more employees have particularly seen the value of having a software platform that allows them to collect and interrogate safety data from across the business during the COVID-19 pandemic. Essentially, having the ability to analyse and foresee risks enabled safer work sites.
Procore Technologies vice president APAPC Tom Karemacher says, "2020 has underscored the importance of ensuring the health of construction workers and having the necessary digital tools to manage changing onsite quality and safety regulations.
"Our customers consistently tell us that data management and compliance are the two most imperative and complex aspects of managing and driving better quality and safety outcomes across their projects.
Karemacher says, "Procore's new Safety Essentials, developed to meet the needs of construction companies in Australia and New Zealand, is designed to reduce administrative workload by consolidating safety documents, processes and compliance on one single platform.
"We're confident that, in conjunction with Procore's data integration abilities and reporting tools, it will help our customers cut through red tape and keep up with the latest safety standards.
The quality and safety industry poll, conducted by ACA Research, surveyed 167 construction companies of different sizes and types around Australia in September and October 2020.