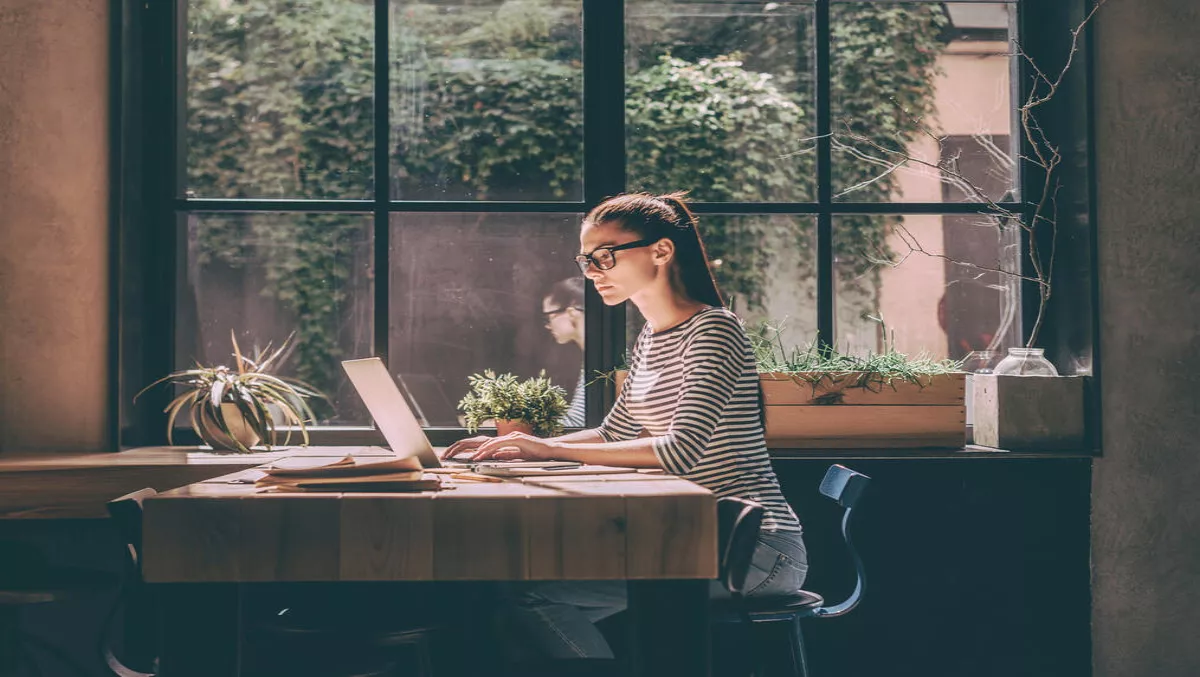 The psychology of workspace order: Boost productivity through decluttering
FYI, this story is more than a year old
The subject of workspace environments is gaining increasing attention in psychological studies.
Research suggests that our workstations can play a huge role in how we feel emotionally and in turn how it affects our work productivity.
Whilst we can make general statements about what's best for the majority of us, we also know that, as individuals, we have different personalities, styles and preferences which play a large part in how we prefer to work and how we work best.
To help Australians understand why they work better in certain workspaces, and how to set their workspaces up for success, Officeworks has teamed up with Positive psychologist, Dr Suzy Green.
Dr Green is a Clinical and Coaching psychologist and founder of The Positivity Institute.
From Officeworks, Declutter expert Anita Birges joins Dr Green to discuss some of the more common workspace environments they've observed, and how different personality types can set up decluttering systems to suit their needs and working styles.
The Minimalist Workspace
"Less is more" is the mantra of a minimalist workspace.
"This type of workspace is attractive to someone who desires simplicity and has a preference for focusing on one thing at a time. And whilst we've all been encouraged to "multi-task" there's growing research to suggest that our brains don't work well in multi-tasking mode. In fact, it can be much better for our wellbeing and productivity to focus on one thing at a time," Dr Green explains.
"Having a simplified workspace with a minimalist touch will provide the opportunity to focus, with less detail to detract us from the task. Whilst this may not be your preference, be mindful that if you have one large task to complete in a brief period of time and need to focus, perhaps clearing your desk and only leaving what's necessary could be the best approach."
Birges says, "your workspace will be clear of clutter, your storage and furniture will be in neutral colours and you love clean and simple lines."
"Once you have the minimalist approach in place, you need to follow a simple rule: one-in-one-out."
"This should apply to your desk and surrounding office space as well. If you bring in anything new (furniture, office supplies, technology), remove the old. This will reduce duplicates in future and will keep your space clutter-free."
The Highly Organised Workspace
This type of workspace is for the conscientious person who values efficiency and productivity.
Be aware this style is a choice and is not enforced by the boss or the company, says Dr Green.
"This person generally dislikes clutter and in fact can become upset or stressed if people place items on their desk when they're not there, if their in-tray overflows or there's just too much happening in their workspace!"
Dr Green says this type of workspace is generally useful for when juggling a number of projects or feeling a tad overwhelmed. Investing half an hour at the beginning and end of the day can assist in bringing order and focus to the multiple tasks you need to achieve.
"If this is not your style, it can be worthwhile considering if you are feeling overwhelmed with too much on."
Birges notes, "put a file organisation system into place within your workspace by implementing two document trays – a 'keep' and a 'toss' pile. Files that go in the 'keep' box should be scanned, filed or archived at the end of every business day, while files that hit the 'toss' pile should be thrown out or shredded."
"Although it may take some time getting into this habit, it will save you time in the long-run. This method will also prevent the loss of important information because you will back up your technology; it will also reduce wasted time attempting to find the documents you need."
The Creative Mess Workspace
Dr Green notes, "this is the home of the "crazy ones, the misfits…the ones who see things differently" or so the much-quoted saying by Steve Jobs goes. This workspace is the home of the highly creative ones who thrive on mess."
"Research suggests that creativity is heightened by a messy desk! So even if this is not your general style, if you're suffering from writer's block or are having a creativity crisis, mess things up a bit and see what bright ideas arise!"
There's creative mess and then there's simply a DIRTY MESS, says Birges.
"The presence of creative messiness, as Dr. Suzy points out, can work for creative pursuits for certain people. However, there will come a time where the mess gets out of hand."
Birges continues, "taking five minutes at the end of each day to remove any dirty dishes, leftover food and giving your workspace a quick wipe down to ensure that the creative mess doesn't turn into dirty mess."
The Styled Workspace
Dr Green says that this workspace is for those that have an appreciation for beauty and excellence and an eye for detail.
"You'll find their workspace only contains visually appealing objects that are carefully selected for their practicality, but mostly their beauty.
"This personality preference will prioritise beauty before productivity. For many, this style can seem superficial and perhaps even a distraction from the reality of what needs to be done."
"However, research suggests that bringing your attention to beauty in our daily lives can be a simple yet powerful mood-booster. Research also tells us that experiencing a boost to your mood also heightens creativity – so consider the benefits of creating a beautiful workspace."
Birges concludes, "my hot tip is to invest in stylish, good quality furniture and your required technology and then rejuvenate and style your workspace through less-expensive means such as stationery, filing systems and accessories!"