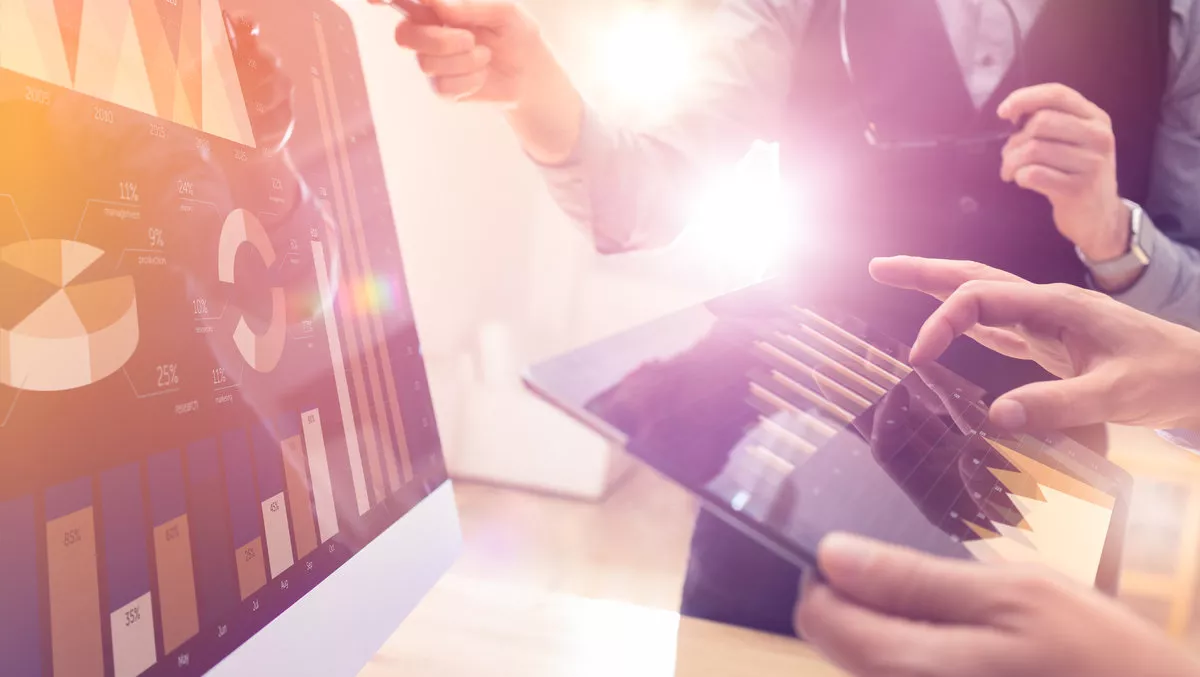 Pure Storage sees a rise in self-driving hybrid cloud infrastructure
FYI, this story is more than a year old
Pure Storage announced significant customer momentum for Pure1, an AI-driven, cloud-based infrastructure management and support platform from Pure Storage. Pure1 gives customers better visibility and self-driving storage in any environment. With Pure1, organisations spend less time managing infrastructure and more time on innovation.

"Other storage platforms force customers to engage in time-consuming management tasks, and we know our customers want to focus on what's really important -- improving their business and end-user experience," said Pure1 GM Dan Decasper. "The Pure1 platform delivers autonomous management of storage in traditional or hybrid architectures - right from a single cloud console."

Powered by Pure1 Meta Artificial Intelligence engine, this solution helps customers optimise and automate infrastructure, and serves customers with a variety of tools, including predictive support, AI-driven management, and full-stack analytics across multi-cloud environments.

Pure1 helps create cohesive management and support processes to enable easy, fast communication between customers, partners, and Pure staff with proactive 24/7 support. To reduce cost, Pure1 helps customers integrate applications in virtualisation and cloud computing environments and effectively replaces dedicated storage management servers at each site where arrays are located.
Self-Driving
Automation is the future of modern infrastructure. Pure1 is an AI-driven infrastructure management tool built to be self-driving so customers can meet business goals without consuming limited resources. Pure1 helps proactively identify potential issues to solve problems before they occur, which saves customers time and hassle.

Through analysis of historical data, Pure1 constantly scans for known issues in an array and support tickets are automatically generated to notify the customer so that potential issues can be resolved before they cause problems. The self-driving nature of Pure1 also gives customers insight into performance and capacity growth, helps predict upgrade improvements, and optimises resource utilisation.

Full Stack
Too often, Virtual Machine (VM) Admins spend more time identifying issues than it takes to actually solve the problem. Pure1 VM Analytics gives customers a full view into the performance of their infrastructure and reduces the time needed to identify and fix infrastructure performance problems across storage and VMs, which allows customers to focus on service delivery rather than blind troubleshooting.

Navis, a part of Cargotec Corporation, is transforming the way goods are delivered across today's global oceanic supply chain. By combining innovative technology and best-in-class services, Navis provides software for more than 60 per cent of the world's major ports. Navis' flagship product, the N4 Terminal Operating System, is used to automate equipment operations at the port, track the movement of cargo, and manage multiple terminals through a single solution. Pure1 VMAnalytics helps Navis reduce time to resolution by quickly identifying where a problem has happened.

Multi-cloud
When your data is stored in both the public cloud and on-prem it can be difficult to manage. With the combination of Pure's upcoming Cloud Block Store on AWS and traditional FlashArray on-premises, customers can embrace hybrid cloud architectures for their data.
This hybrid architecture requires consistent visibility and management of data wherever it is stored, and Pure1 provides a global view of all snapshots using Snapshot Catalog, whether the target is FlashArray, FlashBlade, Cloud Block Store, or a third-party NFS or Simple Storage Service (S3) target. Purity CloudSnap maximises the cloud's potential for backup storage with intelligent and efficient data transfer to and from the cloud.