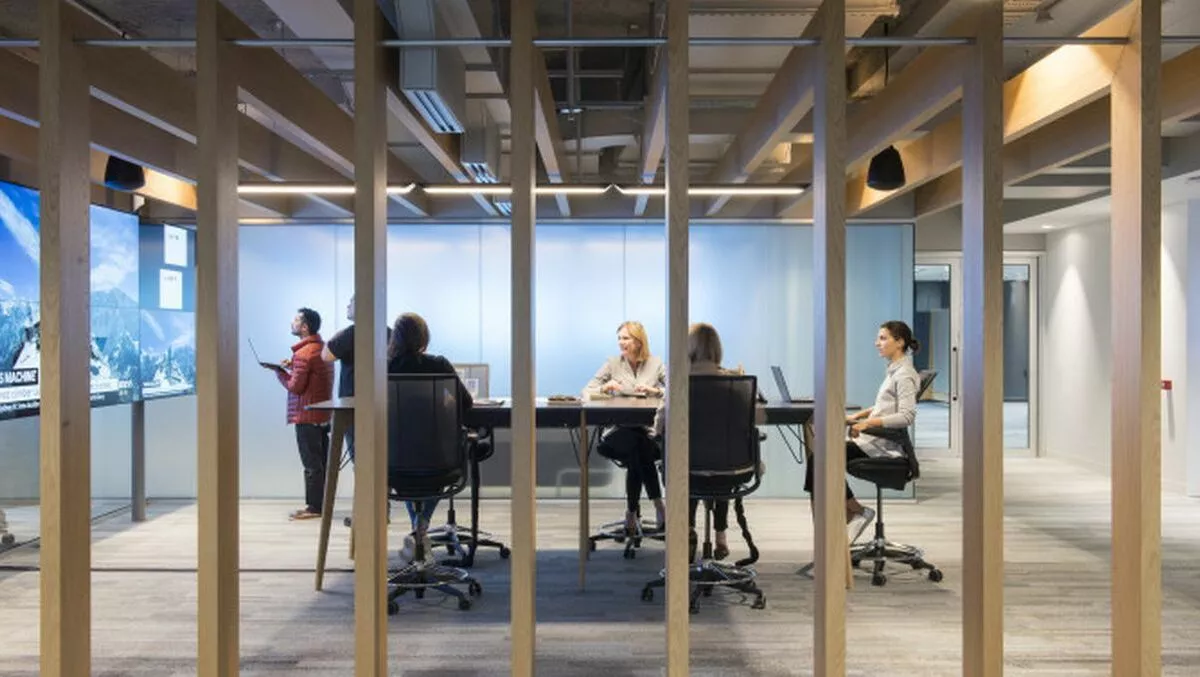 PwC helps businesses innovate for the digital future
Mon, 10th Jan 2022
FYI, this story is more than a year old
The power of the cloud can accelerate digital innovation and transformation. But this innovation can be challenging - the right people need to be in the right roles, and they must all be working towards a common goal.
Sometimes businesses that are starting their innovation journey find that they don't have enough people to fully realise innovation - which is understandable when they also need to focus on the day-to-day operations as well.
That's where consulting services like PwC Consulting come in. PwC is well-known for its heritage services across areas such as tax, audit and risk, and HR, but the organisation also heavily invests in its digital consultancy services too.
PwC's Consulting business offers digital transformation and technology capabilities that combine the power of innovation and cloud engineering to help businesses understand what needs to change in order to achieve their goals, all in a modern and cost-effective way.
PwC's contemporary consulting model values diversity and inclusion, which means valuing experiences and backgrounds needed to create new thinking and client solutioning. According to PwC Australia's Consulting leader David McKeering, "a career at PwC Consulting means an opportunity for people to shape their careers, their way, to the benefit of both themselves, our clients, and the business. And that's exciting."
McKeering is now steering PwC's consultancy model towards a future-focused business to ensure that PwC consulting continues its journey to success. He explains, "our focus was on moving from a more traditional, to a more contemporary consulting business - a business underpinned by both the human experience and a true digital mindset."
Rohit Antao, Digital Innovation and Cloud Engineering (DICE) partner lead Rohit Antao is also instrumental to this new chapter for PwC's Consulting. Antao is particularly excited about cloud and helping businesses to understand how they can migrate, modernise, and innovate on the cloud.
Antao explains, "One thing we see on the horizon is that with the proliferation of cloud, cloud's footprint becomes much broader for businesses.
"What a lot of CIOs and CEOs start to see is that many of the mechanisms they had in place, such as governance and financial management, were very capital intensive from a technology perspective. However, the move to cloud changes this".
McKeering adds, "Businesses are asking, 'what's the outcome we're looking for?' They're talking about modernising, streamlining, and improving efficiencies, and wondering how to do so in a modern, yet cost-effective way. That's where the conversation on Cloud, and PwC comes in.
From new capabilities to the power of the cloud, PwC's Consulting is determined to help businesses make the leap into the future, backed by strong relationships and human-led technology solutions for Australia and Asia Pacific.
"For PwC, it's about building trust, solving problems and creating solutions at this intersection of human and digital that drives meaningful impact and sustained outcomes for clients, and communities alike," concludes McKeering.