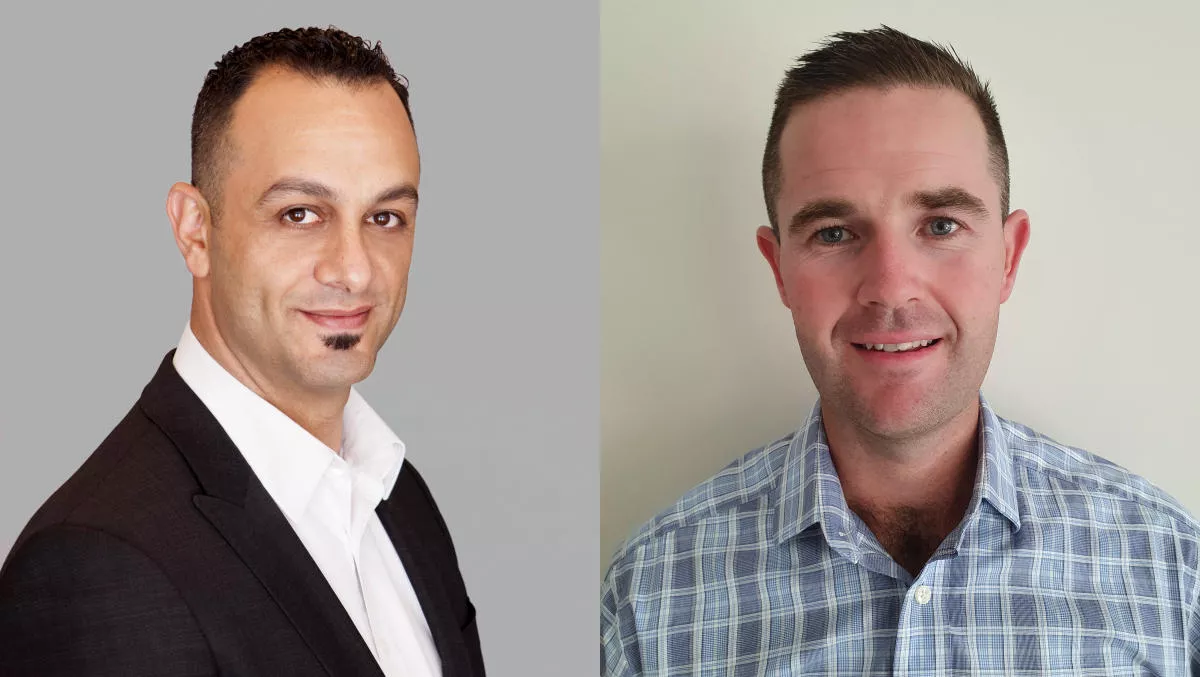 Q&A: Genetec redefines physical security in 2020's changing environment
FYI, this story is more than a year old
Genetec helps businesses protect the everyday via its IP-based security solutions which go beyond physical and cybersecurity to provide actionable insights that allow people to improve their operations.
We spoke to Genetec ANZ lead George Moawad and Cameron Watton, who was recently appointed as the company's first New Zealand full-time employee to expand Genetec in New Zealand.
COVID-19 has certainly changed the global business landscape in ways that many people were not expecting. Fortunately, there has been a massive show of support from technology firms worldwide. How has Genetec overcome business challenges caused (either directly or indirectly) by COVID-19?
George Moawad (GM): When COVID-19 hit we were able to put our business continuity plan into action and achieve 95% operational capability in less than 12 hours (the remaining 5% related to supply chain and shipping issues which were subsequently resolved). We also pulled together our first global virtual tradeshow Connect'DX in April which had almost 5,000 attendees (you can still register here to access the sessions on-demand which I highly recommend as we had some terrific sessions) and we shifted all Genetec technical training courses online.
Genetec was also able to activate contingency plans for customers as well as fast-tracking responses to specific feature requests for public safety and healthcare customers, which we made available free of charge. Our clients in ANZ see us as a trusted, strong advisor and we've been doing a lot of listening and collaborating to help problem solve and meet their new needs in a post-COVID-19 world.
What have you added or modified in your portfolio recently?
GM: Our new Occupancy Management Package is helping retailers and other similar businesses ensure they operate within local occupancy density guidelines. It can measure the occupancy of a building and assist in managing this by displaying, and notifying employees, that limits are being reached. Reports can also be produced to demonstrate a retailer's compliance with local measures.
We also launched a Contagion/Contamination Proximity Report feature for our access control solution Security Center Synergis (Synergis). This was developed in response to a request from one of our customers in the U.S, North America's largest convention centre, McCormick Place in Chicago which at the time was being used as an alternative field hospital. They asked us to find a way to use Synergis to pull a report to determine who might have come into contact with contagious people or materials. This Report feature is now offered free of charge for existing Synergis customers.
We have also found that to better enforce travel restrictions, cities and governments are turning to our automatic license plate recognition (ALPR) solutions as well as sharing evidence in the cloud by using cloud-based evidence management system Genetec Clearance to avoid unnecessary physical contact.
Finally, we're working with customers on new ways of using Genetec Mission Control, the decision support system of Genetec Security Center, to help automate the screening process for employees and visitors entering facilities.
What kinds of challenges are your partners facing?
Cameron Watton (CW): Part of my mandate in is to double the number of partners we have in New Zealand so since joining in April, I've been spending time getting to know our existing and potential customers to better understand their businesses and unique challenges. For almost all of them, the focus is on implementing cloud-based solutions to reduce the onsite hardware footprint. These same dynamics are reflected in the conversations George is having with customers and partners in Australia; it's all about moving toward more flexible, scalable solutions to help navigate this period of uncertainty.
Could you say a few words about the concept of unification and collaboration, and how these will help businesses face new challenges?
GM: The COVID-19 crisis has only reinforced the value of unification and collaboration in underscoring the critical need to make data available to different stakeholders in an organisation. Whether these streams relate directly to safety and security, operations or new applications of video and access technologies to address the challenges of the pandemic, unification drives collaboration - not just to improve operations, but to help businesses maintain compliance and provide better, safer workplaces for their employees and customers.
I understand you are conducting a series of global panels that explore how clients are adjusting to the new normal. Could you explain what these panels aim to share and achieve?
CW: Our global Innovate Everyday panels provide an opportunity for us to share insights we have gained through our work with partners with customers from various industries to help audiences address challenges and the many exceptional issues which have arisen since the start of the pandemic. Our team has been busy both adapting existing products and developing creative solutions, so we felt it would be useful to share our combined learnings.
In August, we have three panels – one on our new innovations, another on Identity as the new perimeter, and a final panel on how to make sense of data via Machine learning. The live sessions run pretty late in the evening for those of us in ANZ but if you register here you can access them on-demand at a time that suits you better.