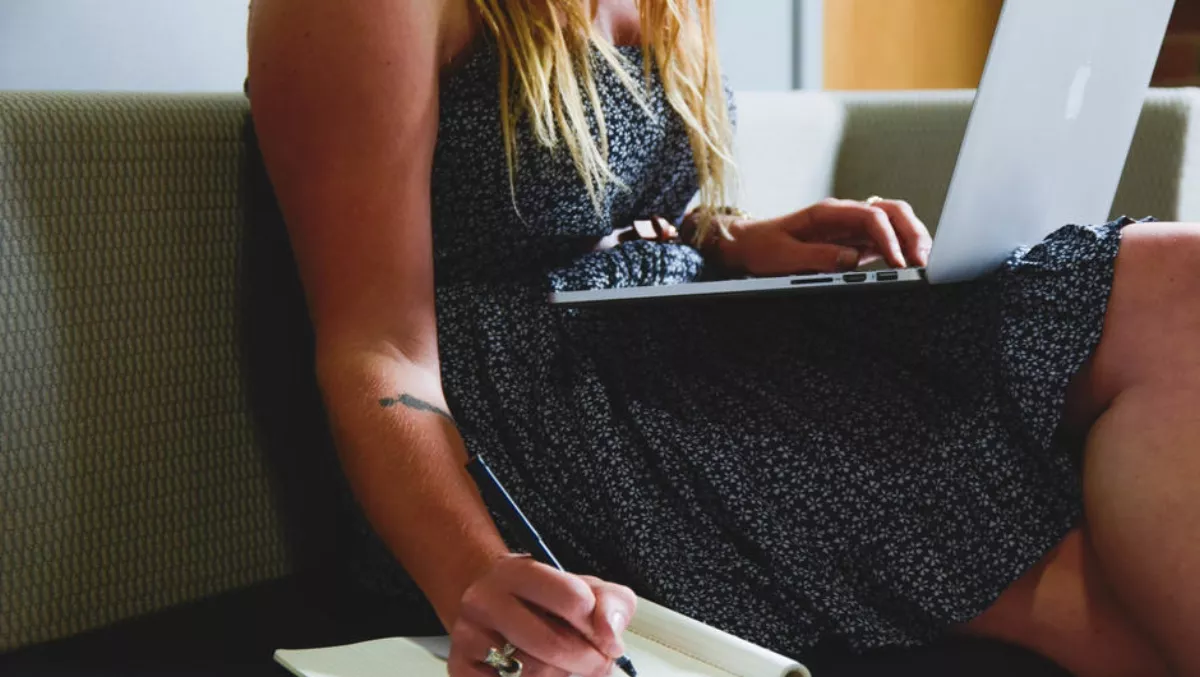 A quick guide to Adobe XD's recent updates
FYI, this story is more than a year old
XD is Adobe's solution for designing, prototyping, and sharing user experiences.
Adobe XD lets UX/UI designers switch from design to prototype inside the app itself. That means users can turn comps into interactive prototypes without interruption.
The global software giant has released a flurry of new updates for Adobe XD, starting with a number of new third-party workflow integrations.
1. Third-party integrations
XD now works with Zeplin, Avocode, Sympli, ProtoPie and Kite Compositor, which means users can start their designs in XD and move them into their favorite tool to speed up developer hand-offs and to create advanced animations.
However, sorry Windows users, the integrations are only available on Mac.
2. New Adobe XD integration on Dropbox
Dropbox's new Adobe Creative Cloud integration aims to make it easier for users to find Adobe XD documents on Dropbox.
With the new integration, users can see a quick preview Adobe Photoshop and Illustrator files as well as files created in XD.
In addition, the new Adobe Creative Cloud integration on Dropbox allows users to share XD files with team members. Users can share and send a preview of the design's home artboard across Dropbox on web, Android and iOS with any collaborator on their team.
Members of the user's extended team will also be able to use the comments and annotations features directly in Dropbox, a feature which aims to streamline design collaboration without disrupting the user's workflow.
For gathering comments and annotations on the prototypes themselves, designers can use the shared prototype features within Adobe XD.
"Adobe XD is an innovative all-in-one tool for UX designers, and we're excited to bring the power of Dropbox, Adobe XD and Creative Cloud to our joint users," comments Daniel Wagner, engineering lead, Dropbox Previews.
"Our goal is to unleash creative energy through an expanding partner ecosystem, and connect design tools like Adobe XD with core Dropbox mobile, web and desktop products."
Senior product manager for Adobe XD, Kate Eom, says the goal here is to make the design process more efficient with Adobe XD.
"That's why we're excited to bring Dropbox native file preview to our users. Now, designers and their extended team members can preview XD from Dropbox without opening the file."
3. Ramped up performance for larger files
Zoom performance has been 'dramatically improved', states Adobe in a recent blog post.
Users can now zoom in and out of canvas with thousands of artboards instantaneously, without any lag.
4. Switch between color models
With the latest release, users can switch between three common color models (HEX, RGB, and HSB) from the drobdown menu in the color picker.
This is an upgrade from the previous version where uses could only work in HEX code or HSB value.
5. Radial gradients
Adobe has introduced radial gradients to XD, enabling users to create unique color effects by stimulating light source or applying circular patterns.
Users can add, remove, and manipulate color stops with similar intuitive interface as linear gradients
6. Improvements to Design Specs (Beta)
A few enhancements to Design Specs (Beta) have been introduced.
Adobe has made it easier for users to read the measurements by adjusting their placement when inspecting designs.
Adobe has added new keyboard accessibility so that designers can use certain keys, such as tab when navigating and +/- when zooming in the browser.
7. Artboards display at 100% in full screen
The headline says it all. When users share prototypes, designs can now be viewing at actual size in full screen mode, rather than being scaled to fit the screen.
This one will be particularly useful for web design where you cannot predict a reviewer's viewport size.
At actual size, the prototype will scroll automatically when parts of the design are out of view.
However, while the scaling of artboards has changed in full-screen mode, artboards in the standard view will still continue to scale to fit.
8. Batch export
Designers can now export objects in batches, whereas in the past, users had to manually select the objects each time before an export.
This will come in handy when designers need to export them to third-party tools or share with developers.
This can be done by marking objects by clicking a mark icon on the layer panel then selecting "Batch" option under File > Export.
Related stories
Top stories